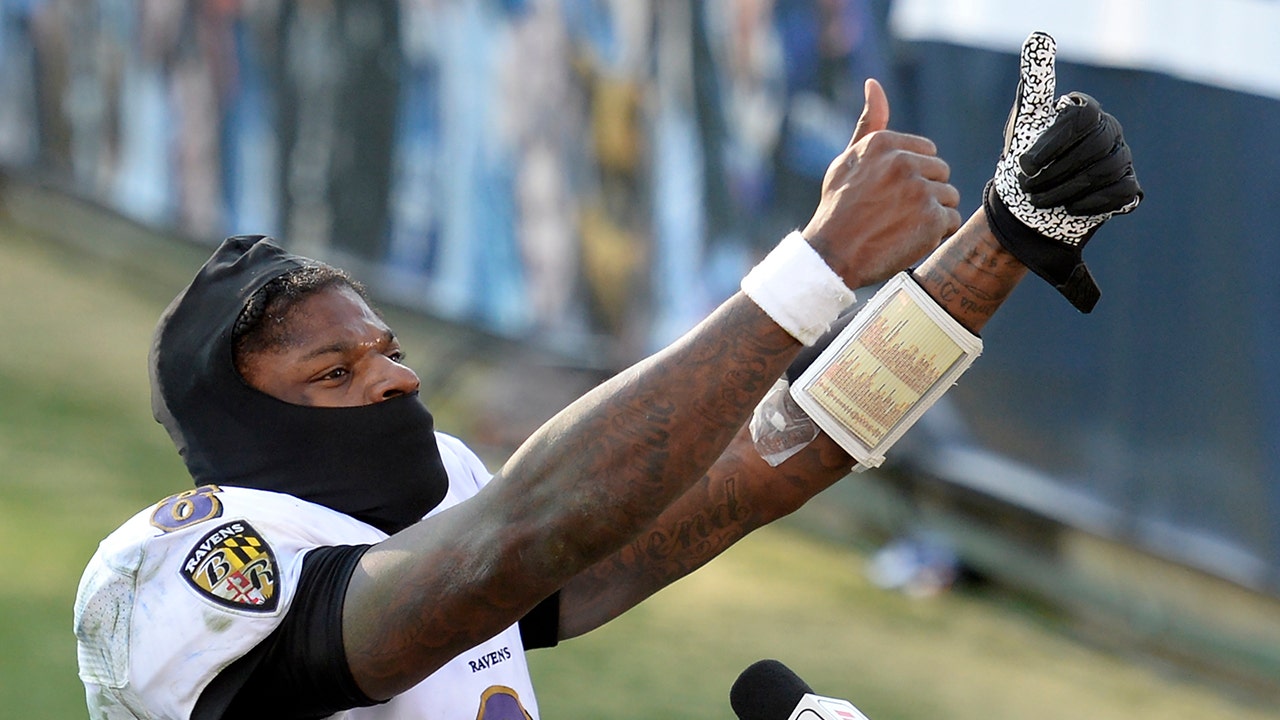 On Sunday, the Baltimore Ravens went through the Tennessee Titans' defense to advance to the AFC division round, but also ran straight into the locker room without worrying about formalities.
Lamar Jackson took a knee in the final game of the game to run out of time, and as soon as he stood up, he led his entire team into the locker room, skipping the handshake after the game.
POSSIBLE END TITANS IN AFC WILD CARD PLAYFULS
The muffin was obviously deliberate, as the bad blood between the two teams stemmed from last year's AFC round.
"I feel it was just disrespectful to see what happened before the game the last time we played these guys and they were standing on our logo and seeing them come into it with our [head] coach. It was just disrespectful because we treat all our opponents with respect, "Jackson said of their week-1
1 match, when several Titan players danced on the Ravens logo at M&T Bank Stadium.
CLICK HERE FOR MORE SPORTS COVERAGE ON FOXNEWS.COM
"It wasn't a reason to shake hands and stuff like that," Jackson continued. "We're going to be the older person, so we just got off the field. I feel like we were the older boys. And my favorite running was on my knees. I didn't really have a favorite running. [other] than on his knees at the end. "
But the crows were sure they would return the favor long before they left the field.
Cornerback Marcus Peters intercepted quarterback Ryan Tanehill with less than two minutes left. Seconds later, Peters and the rest of the Ravens 'defense made their way to the midfield and stepped on the Titans' logo to celebrate the game – in real tennis, of course.
Click here to get the FOX NEWS app
"I was just following my teammates. I had no idea it was happening," Ravens defender Calais Campbell told the NFL. "I didn't know it was happening until I got there. But at the end of the day, respect is won. Respect is won."
The Ravens have secured their first playoff win since 2014 and will continue to play the Buffalo Bills in the division round.
Daniel Kanova of Fox News contributed to this report.
Source link