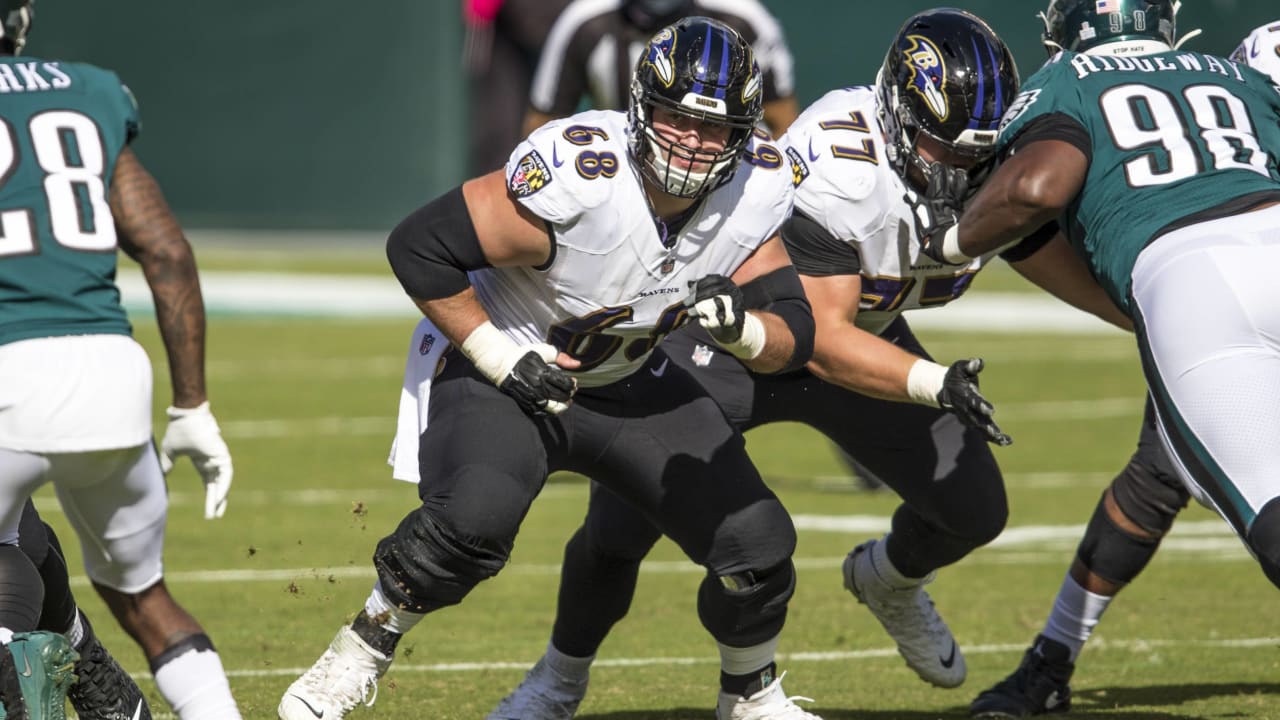 One week after a few bad rifle clicks helped push through the violation, the Baltimore Ravens made a change in the center.
Sources say Matt Skura is heading to the bench, while Patrick McCarthy will take on the role of starter in a major game against the Tennessee Titans. Skura, who recovered from a serious knee injury last season that may still affect him, has a chance to return to the squad later in the season after clearing his head.
In addition, Baltimore may appear to have quarterback Lamar Jackson in the rifle at a lower rate than before to make sure their violation can function properly. With two losses in their last three games, they will mess with their formula.
Last week against the New England Patriots, Skura̵
7;s bad seven-minute click resulted in a 12-yard loss and ended a key drive. In addition, he also had a wide time to escape Mark Ingram in a wild cat for a play that didn't work.
A week ago, there were also problems for Skura, who was also involved in cutting his arm.
Ravens coaches did not commit to possible changes this week, although offensive co-ordinator Greg Roman said on the matter at the moment: "We need to correct this."
After the game with the Pats, coach John Harbow said that although the rain contributed to the rapid illness, "That's not an excuse – we still have to make our clicks. They made their clicks. But I think that's the main reason."
Skura, a well-liked member of the team who went public this week with the fact that his family is threatened because of his playing on the field, may return to the squad later in the season.
Follow Jan Rapoport on Twitter
Follow Mike Garafolo on Twitter