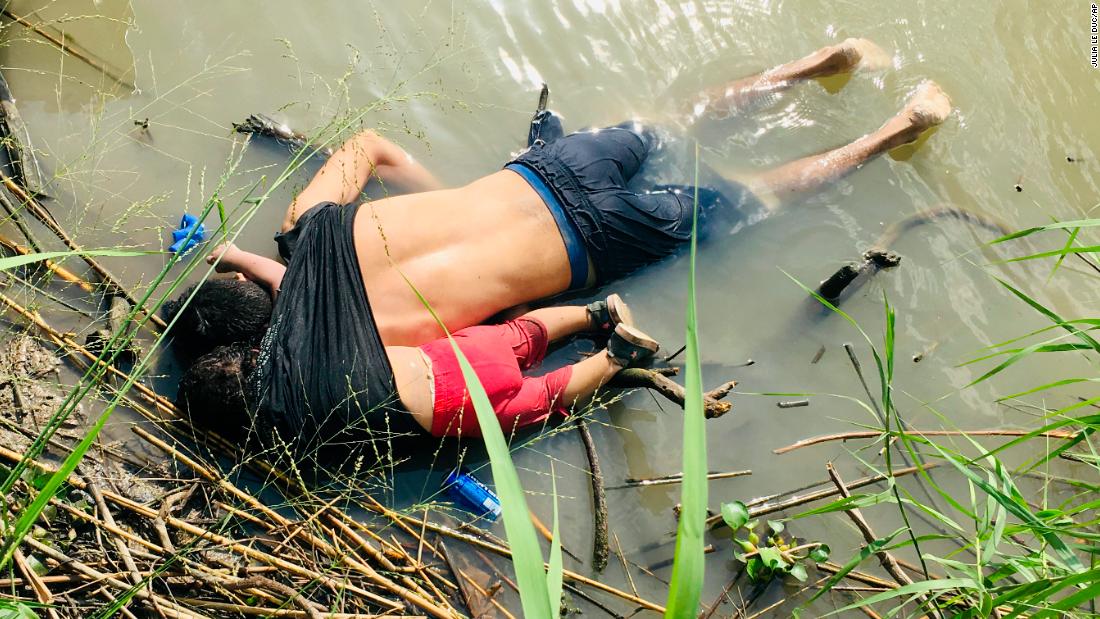 The shocking image captured Monday was a grim reminder of the dangerous journey migrants take to the United States. Oscar Alberto Martinez had crossed the Rio Grande and turned around to get his wife when his 23-month-old daughter saw him swimming and jumped after him, a journalist says.
Julia Le Duc, the photographer who captured the image of the couple, wrote for the Mexican newspaper La Jornada.
The newspaper talked to the man's wife, Tania, who said she saw her husband and child drown Sunday. Their bodies were found on the Mexican side of Rio Grande.
The haunting image offers a glimpse into the suffering asylum seekers face on the US-Mexico border. The young girl, Angie Valeria M., and her father were from El Salvador, and died as they tried to cross into the United States. Angie's mother gave her age as 23 months old, the newspaper said.
Their bodies were found Monday near Matamoros, across the river from Brownsville, Texas
They had spent months waiting for asylum
The family had been waiting in a migrant camp in Matamoros for an appointment to receive political asylum from the US, the newspaper said, citing Martinez's wife.
] After two months of waiting in scorching heat – temperatures climbed to 113 degrees Fahrenheit at times – the family decided to cross the river out of desperation, La Jornada reported. The victim's wife said they had received a humanitarian visa from the Mexican government.
But the US authorities have been forced to take over the border of the country's border police, but have been overwhelmed by the surging asylum claims.
Turnbacks and long waits also often push asylum seekers into crossing the border illegally, according to a press release. September report by the Homeland Security's Office of Inspector General.
This new image is reminiscent of the iconic 2015 photo of a drowned 3-year-old Syrian boy, Aylan Kurdi, whose body washed up on a beach in Turkey. The photo shocked and moved UN and European leaders and stirred discussion over immigration policies.