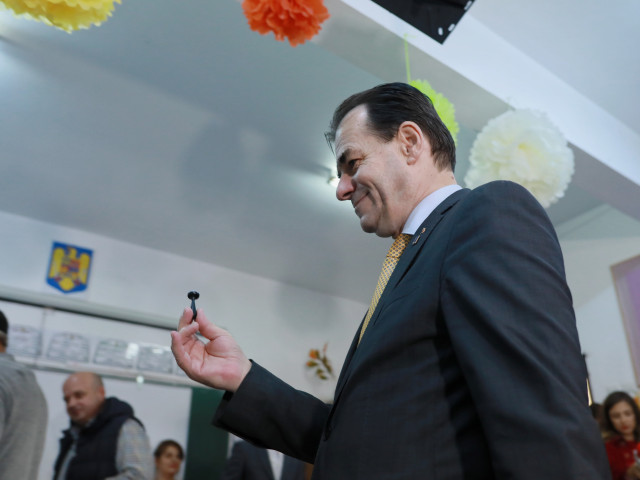 PNL President Louis Orbán says that PNL leadership will meet with President Klaus Johannis, who ranks first in the presidential election on Sunday, Round 1

, and that a campaign team meeting will be held. The prime minister was asked if Johannis would participate in a televised debate with Viorica Dancilla, president of the PSD, his second-round candidate.
" We have a campaign team meeting tonight. When we have the results, we determine the strategy and, according to it, will announce it publicly," said Louis Orban.
He was convinced that Johannis would win the second round of the presidential election with "a very good result."
The speech comes when the Social Democrats call on Klaus Johannis for debate.
" We are very much ready to hold a debate. We very much want President Klaus Johannis to have a debate, or at least a debate. , said PSD spokesman Valeriu Steriu.
After Sunday's presidential election, Klaus Iohanis and Viorica Dancila are the ones who received the most votes. The current Romanian president is ranked first with a score of 36.91% , while PSS candidate Viorika Dancila received a 23.45% result. [19659007]
Source link