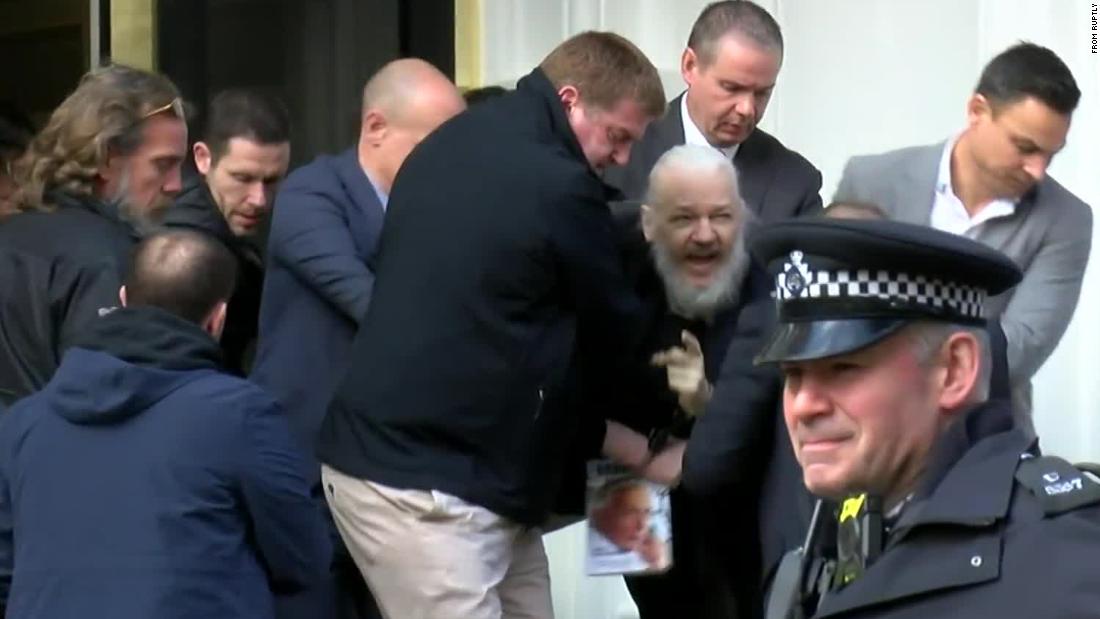 It was a moment that global news organizations were desperate to show their audiences. Yet it was not captured by leading UK broadcasters like BBC, Sky News or Independent Television News (ITN).
Ruptly, which has made a niche for itself by recording events around the world and selling the footage to other broadcasters, is a subsidiary of the Russian state-supported media outlet RT
Founded in 2013, operation is headquartered in Berlin. The footage of Assange may be its biggest moment yet.
Laura Lucchini, deputy head of news at Ruptly, said the outlet had been shooting video outside the embassy 24/7 since at least April 5 with a rotating crew of five staffers It was even broadcasting a shot of the front door on YouTube.
"For the last week, we've been closely monitoring developments on this story while our team of producers worked in shifts," Lucchini said in a statement. "We have seen the pictures of the assemblies, but we have stayed."