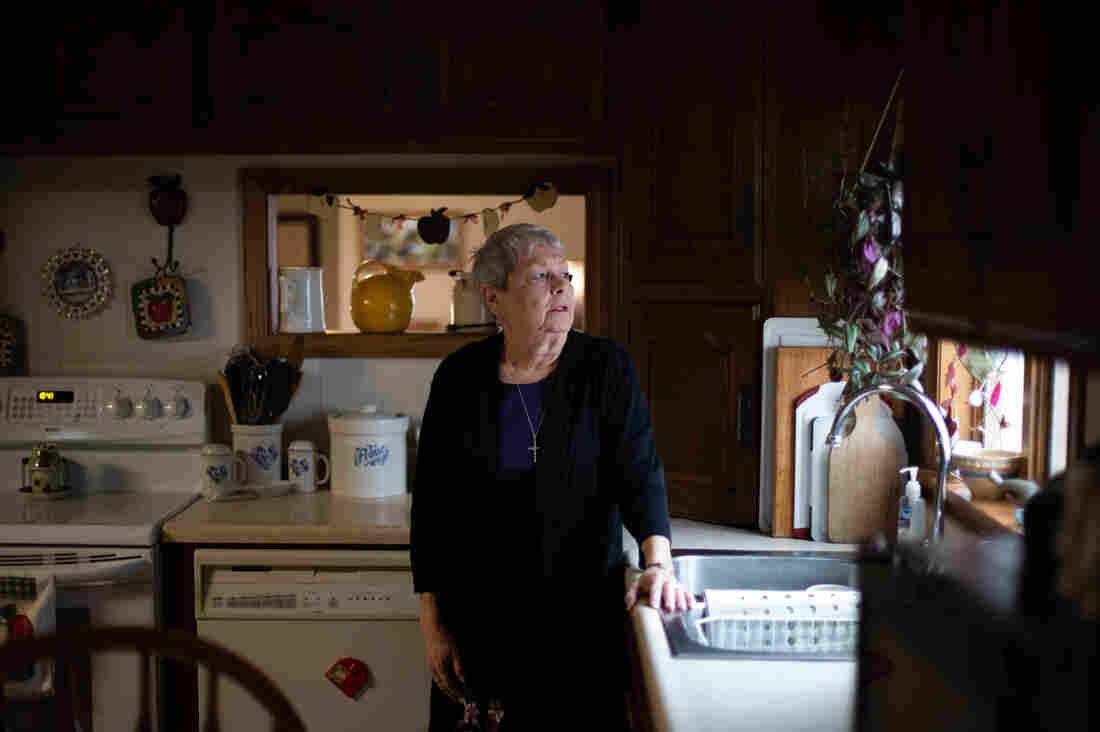 Christopher Smith for the Kaiser Health News
One Monday in February, 65-year-old Karen Enicott-Coyan took the wheel of his black Ford Taurk in 2014 with both his hands as he drove his hours from his farm to Fort Scott, Cannes.
In a rare form of multiple myeloma, it requires weekly chemotherapy to keep the cancer.
She made the trip with pain by jumping off her morphine for the day so she could drive safely. Since she sometimes "gets cares" after treatment, she is her neighbor and friend Shirley Palmer, 76, coming together to repel her. Continuity of care is crucial for cancer patients in the middle of treatment, often requiring frequent ambulatory visits. So, when Fort Scott Mercy Hospital, the rural hospital in the hometown of Endokot-Coyan, had to close its doors at the end of 2018, the hospital staff arranged for his cancer clinic called the "Hope Unit" to remain open. 19659008] "I received the email on January 15," said Reta Baker, chief executive officer of the hospital. She informed her that the Kansas Cancer Center, the contractor who worked and had the team, also decided to stop him, two weeks later.
"There are too many changes in this city" to keep the cancer center open. Later, Johann Abe Abraham, Chief Operating Officer of Kansas Cancer Center, later said KHN. He added that patients would be "OK" because they could be treated at the offices of the center in Chanut and Parsons.
From Fort Scott, these facilities are respectively 50 and 63 miles
For Enicott-Coyan and dozens. in other cancer patients, distance meant new challenges for life-saving treatment. "You have a tire, and there's nothing here," said Endokott-Coyan, and waved his hand to the open sky, and the pastures of black Angus and sheepfold from Hereford on both sides of the bottomless, narrow highway. Karen Endike-Coyan has a rare form of multiple myeloma and now has to drive an hour from his farm near Fort Scott, Kan., For weekly chemotherapy injections.
Christopher Smith for Kaiser Health News
switch caption