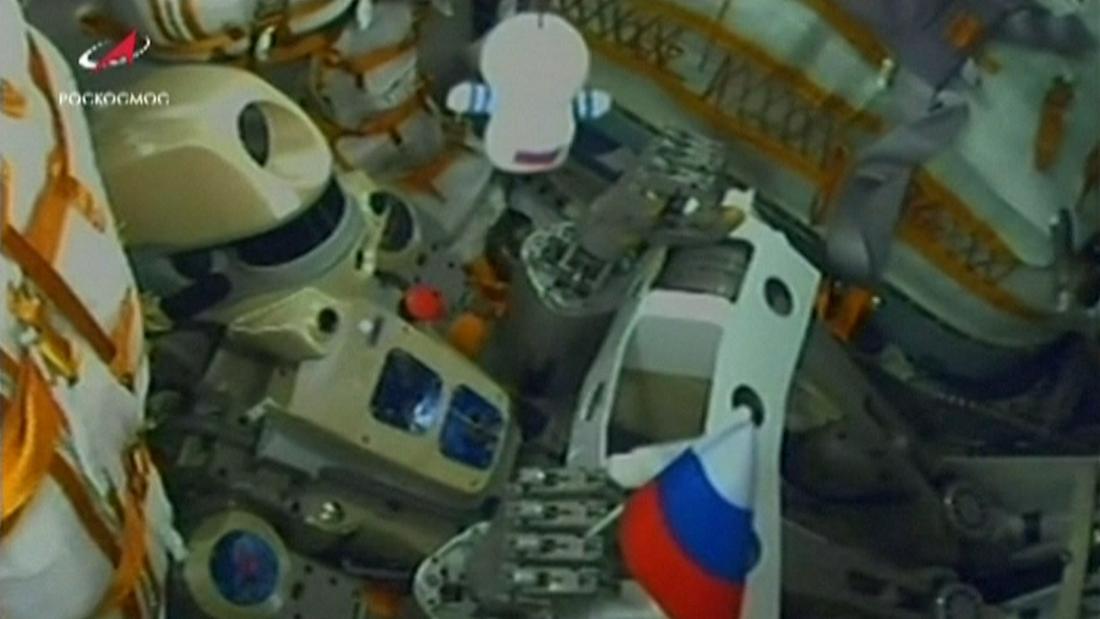 Fedor, also known as the Skybot F-850, is a life-sized, artificially intelligent robot sent to space by Russia. It is the first humanoid robot sent to space by Russia and scheduled to spend two weeks running tests on the board of the station with Expedition 60 Commander Alexey Ovchinin before returning home the first week of September.
The robot blasted off on Thursday from Kazakhstan aboard a Soyuz capsule and was due to dock with the ISS on Saturday but failed to do so, Russian state news agency TASS reported.
Live broadcast of the docking on the Russian space agency Roskomos was interrupted with the Soyuz spacecraft about 100 meters (1
09 yards) off the ISS, AFP reported.
"Russian cosmonauts issued a command to abort the automated approach of an uncrewed Russian Soyuz spacecraft to the International Space Station after the craft was unable to lock onto its target at the station's space-facing Search module," NASA confirmed.
"The spacecraft is currently staying afar from the ISS, the docking is scheduled for the reserve date. The crew and the ISS are safe," Russia's space agency Roskosmos said in a tweet.
TASS later reported that aborted docking may have been caused by an issue with an ISS amplifier of a navigation system.
Roskosmos confirmed that a re-docking attempt would commence on Monday.
Source link