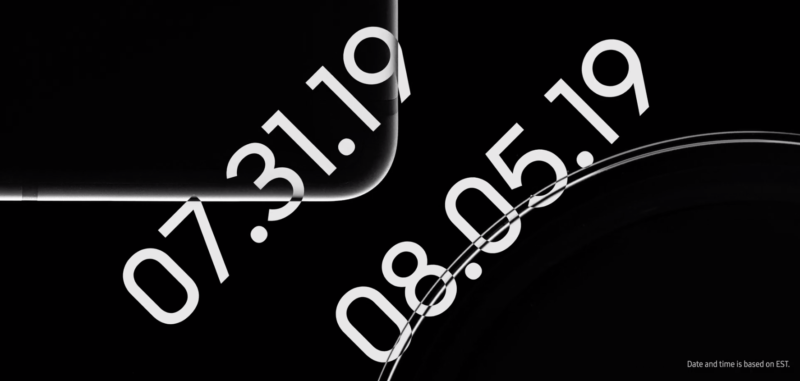 Samsung has decided to release new hardware ahead of its Unpacked conference next week, the Shadow Video clip gives launch dates for two new products: a tablet and a smart watch.
The tablet is probably a full featured Galaxy Tab S6. The latest entry in the technology company's tablet range was the mid-range Galaxy Tab S5e, which combines a selection of high-end features and lightweight design at $ 399. The video shows that the new Tab Tab will again come with the S Pen stylus, and the keyboard cover will at least be an optional upgrade, if not the default. More details will be dropped from Samsung tomorrow, with July 31
being set as the tablet's launch date.
Smartwatch will receive its official launch on August 5. Samsung's February Unpacked event includes an update to its wearable products and the annoying smart watch is probably the Galaxy Watch Active's follow-up. Expect to see only minor changes to the design and specifications with the Galaxy Watch Active 2, as the original version just hit the market a few months ago.
Pre-loading some of the product reveals that it points to some major developments in the works for the actual Unpacked Conference on August 7th. The Galaxy Note 10 should be the highlight of the event and we've already seen leaks for some of the expected design changes the latest model will sport.
Samsung may also have more information on the Galaxy Fold, now slated for a reboot in September, and it's now too late to share some ideas for the Galaxy Home smartphone it teases a year ago.
Source link