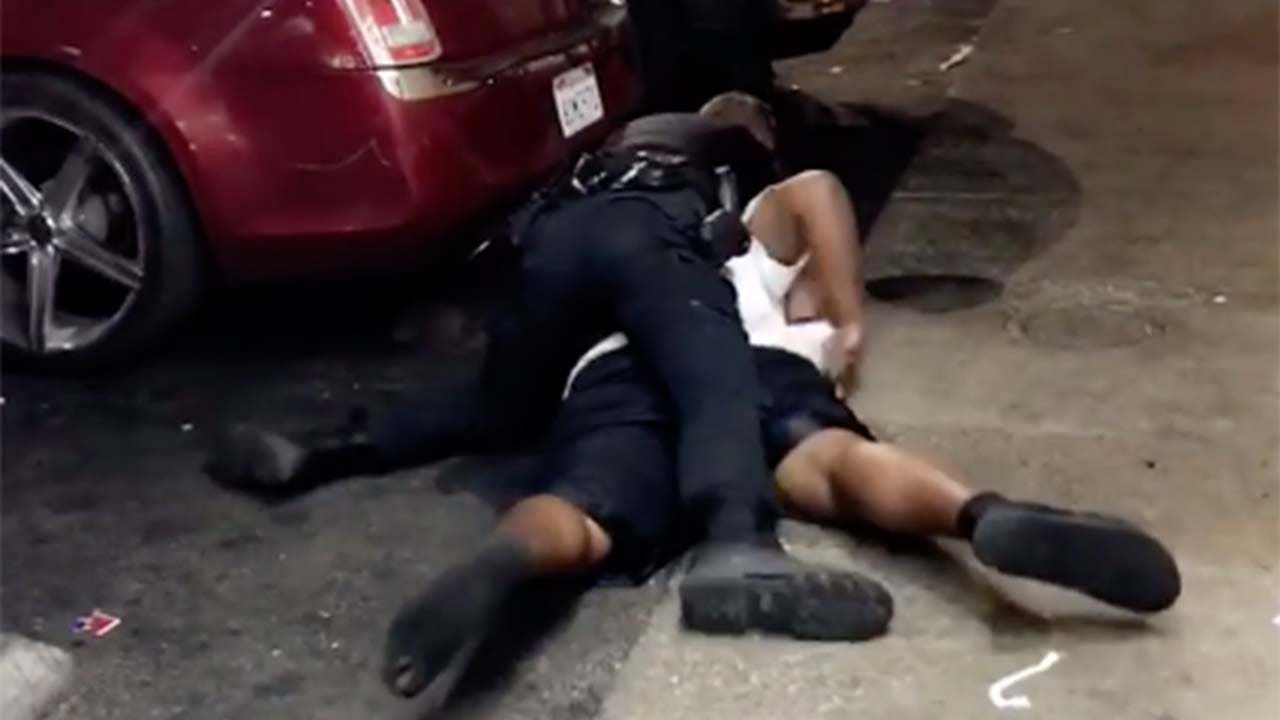 Dozens of protesters came out Friday night to demonstrate against police shootings of blacks in Southern California the night before.
Protesters in San Bernardino marched down a street, blocking traffic at a crossroads near where the man was shot. They shouted slogans such as "Remove the police!" And "F — the police!" According to social media videos.
A video from a mobile phone, taken by a bystander, captured part of the shooting in which an officer shot and killed a suspect who police said pulled a gun from his pocket on Thursday.
Police have identified the man shot as Mark Matthew Bender Jr., a 35-year-old San Bernardino resident. They said his extensive rap list included an arrest for attempted murder.
BULGARIAN STUCK AND KILLED BY CALIFORNIAN OFFICE IN ACCIDENT CATCHED VIDEO
The department tweeted shortly before 9 pm that the protesters had left the intersection.
Police released a nine-second video of the shooting on Friday.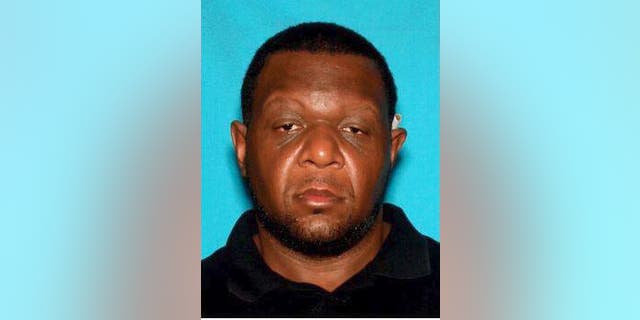 He shows the uniformed officer fighting Bender on the ground and shouts, "Stop fighting, dude."
CHICAGO AREA PRESS CONFERENCE AFTER KILLING OF BLACK TEENAGERS IN A SHOOT OF A POLICE MADE BY HACKLERS, PROTESTERS
As the fight continues, Bender on the ground can be seen reaching for an object at his waist.
As the two men get to their feet, the officer is seen pulling his weapon and firing four shots.
San Bernardino Police Sgt. John Echevaria said a 9mm semi-automatic pistol was found at the scene.
Click here to get the FOX NEWS app
The policeman responded to the liquor store for a signal for a man with a gun who acts unevenly, jumping on parked vehicles, reports FOX 11 from Los Angeles.
Robert Geerty of Fox News contributed to this report.
Source link