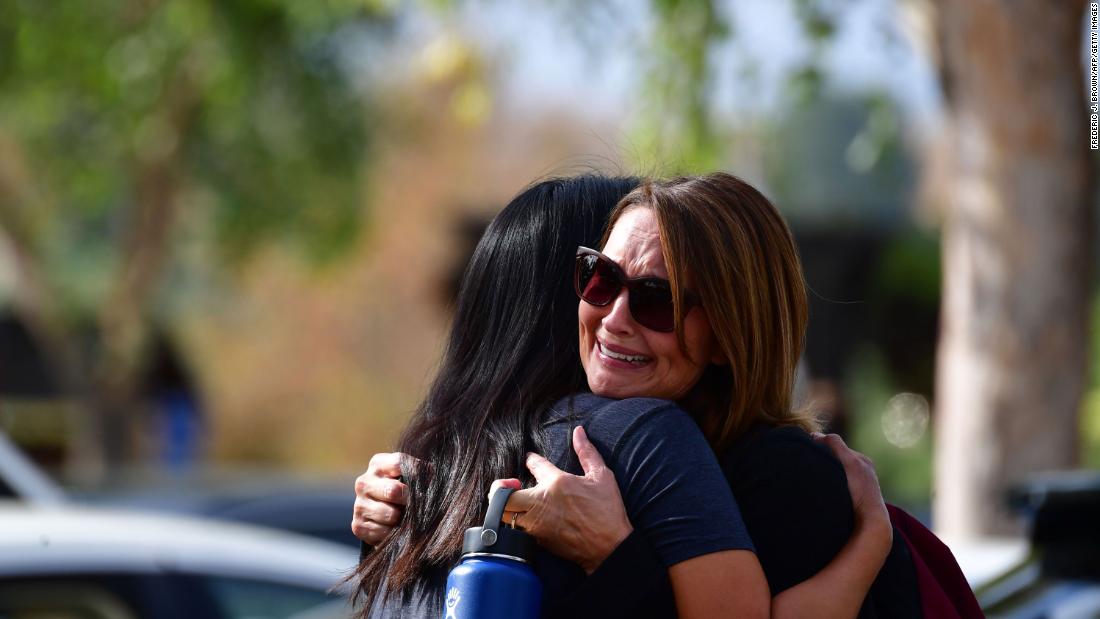 A shooter opened fire Thursday at Saugus High School in Santa Clarita, California, killing two students and injuring three others. The suspect, a 16-year-old student at the school, allegedly committed the attack on his 16th birthday.
Two victims, aged 16 and 14, died in the hospital and an additional three students were injured. The suspect was hospitalized in critical condition, authorities said.
The shooting added Santa Clarita to a growing list of cities affected by the mass shooting in what is becoming a recurring nightmare in the United States.
The shooter entered the school's four-legged area wearing a backpack on Thursday morning. He pulled out a .45 caliber handgun without saying a word and fired one round, said Los Angeles County Sheriff Alex Vilanueva. After he shot one student, he cleared the jam of the weapon and fired four more rounds at others before turning the gun on himself.
"That ended everything in 1
6 seconds," he added.
The police officers entered the school in seconds.
Detective Daniel Finn of the Santa Clarita Sheriff's Station moves away when he hears guns and sees horrified children fleeing the school. He turned his car around and ran into the school, the sheriff said.
Officer Sean Janez of Inglewood Police and GAS Ramirez also rushed to the scene, he added. All three were on duty and entered the school within seconds, he said.
"Every point of view is a tragedy, but there is a silver lining behind it," the sheriff said. "The fact that the first operators on duty were there and did not hesitate … and provided first aid immediately."
Officers saw a gun nearby and realized the threat was over and focused on rescuing the victims, he said.
The suspect was identified as Nathaniel Berhaw, two law enforcement sources told CNN. His father died in 2017 due to natural causes, Vilanueva told CNN affiliate KCBS.
There seems to be no connection between him and the victims, except for all students, the sheriff said.