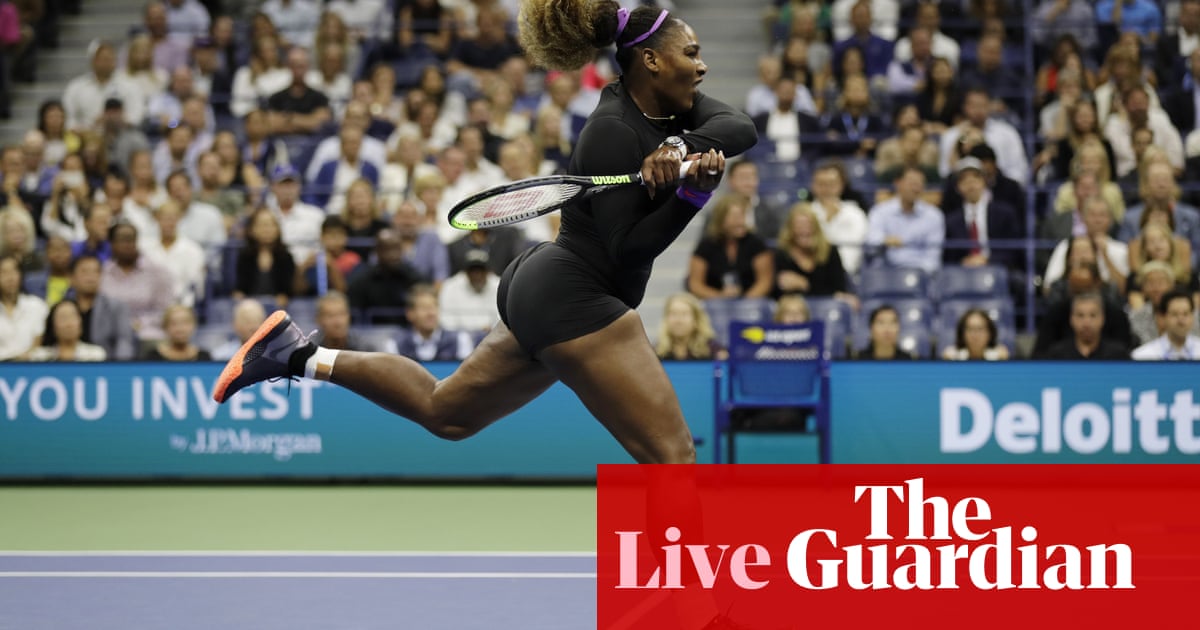 First Set: Williams 2-0 Svitolina * (* denotes server)
Shakespeare wrote plays shorter than this description of an epic second play.
Svitolina competes in the first three points. Williams wins the next one, and Svitolina doubles to make it 40-30. Williams 'strong comeback leads him to a pair, and then another strong comeback leaves Svitolina staring as the ball whizzes past her for Williams' break point.
Back to the couple. Svitolina misses her first serve and angrily slams the ball into the net. Williams wins the long rally from the second service with an impossible angle. Another break point.
But Williams' next comeback finds the web. Svitolina comes an ace at the next service, barely coping with Williams 'next comeback, chasing all over the court as Williams reaches the net, then knocks the ball out of Williams' rocket and exits. If she wanted to do it, it was great. Advantage Svitolina.
The Ukrainian just can't close the game. Her first service is miles wide. Williams blows up second for the winner. Deuce.
Serve, come back, winner for Svitolina, and again she has a playing point. And this time it is repeated twice.
Williams is back for a long time. Advantage Svitolina. Williams tears one deep into the corner. Deuce.
Finally, Williams hits a fierce backhand winner and then another.
Svitolina had three chances to win the first match and four chances to win this one. It was 0-2.
From the inbox a while ago Elizabeth Stewart issued comments before comments: "Wow. Your little Serena-banal nonsense is somehow unannounced. But ooh, blonde Svitolina ̵
1; nothing but saliva!
I just checked back and didn't notice any saliva, but thanks for the concern.
Source link