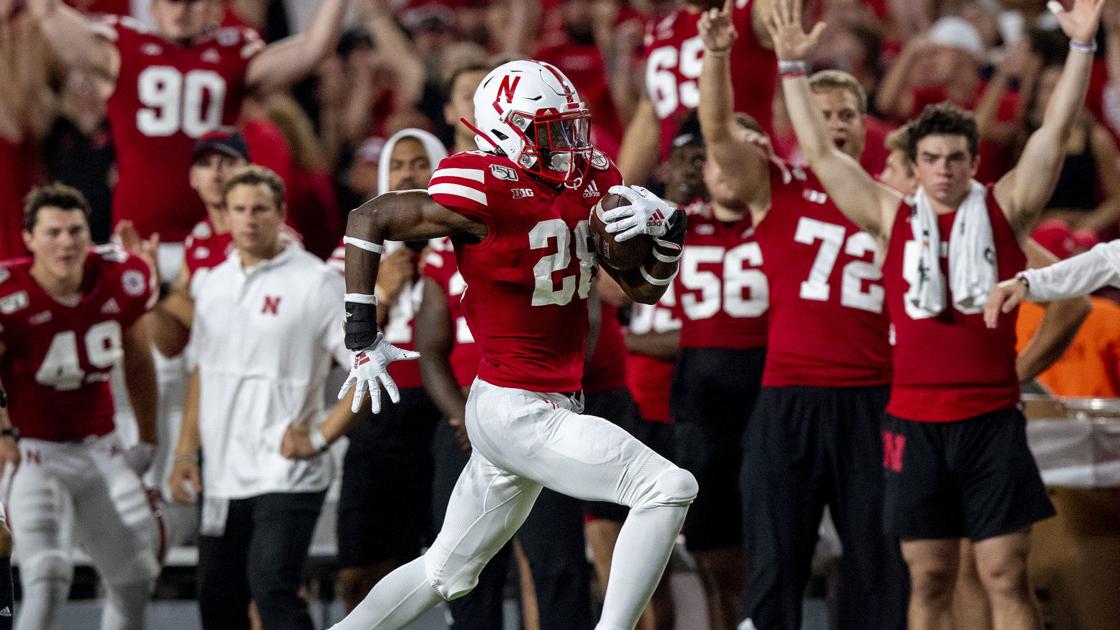 Scott Frost's appearance on Monday at the weekly Nebraska Press Conference lasted a shameful 12 minutes. This is a very short run on the podium – one of the shortest I can remember in the 25 years or more since these events have been covered.
The head coach was not in the mood for small talk. It's hard to blame him on all things.
1

. Morris Washington will not be on the team at all. I think this is the most logical extract from Frost's comments about the sophomore going back.
But I hope I'm wrong. I sincerely hope Washington – "not part of the team at the moment," Frost said – has found its way back into the deep. He is no longer on the list, but he is still on the list. Yes, this is an awkward situation. And sad. I say it constantly: One of the saddest things in life is seeing people with exceptional talent fail to use that talent to the fullest.
The 6-foot-1, 190-pound Washington has rare talents, though his recent appearances are irrelevant. His speed is exceptional, as is his vision. In fact, his vision is what impresses me most. Quickly sees openings and responds accordingly. He can be a dangerous weapon on the field when operating at his best. He looked great on Sept. 21 in Illinois, rushing 10 times for 89 yards while picking up key first downs of a wild cat formation. But in the last three games he has rushed 15 times in just 30 yards. He looks tentative when asked to move between projectiles. He still has to add weight and strength.
His best days of football are ahead of him. But will these days be in Nebraska? At the moment, it feels like an extremely long shot.
As for whether Washington gets everything squared off and ultimately fulfills its potential … let's hope so.
2. Toward the end of Frost's press conference, he was asked a great question: Is there anything he wishes he would have done differently with the situation in Washington over the last two years?
This was an excellent question because it led to the answer that it provided a window into Frost's way of thinking when it came to these delicate and relatively complex issues for player personnel. Not surprisingly, Frost refers to Tom Osborne as he deals with the matter.
"No, I would do no different," Frost said. "I wish things were a little different."
My reading is that the situation in Washington lies with Frost. I don't think you have to be Sherlock Holmes to reach that conclusion.
"Listen, Coach Osborne was that way. He wasn't quick to crush the kids and throw them away," Frost said. "Some of the kids who are in some of these situations, if they went outside this program, this time doesn't lead to very good places.
"While I am here" I will try to help these young men as much as I can. This is the promise I make to their parents when they sit in their living room and tell them that we will try to help them no matter what. "
But there are some actions that contradict the rules of the team and are not negotiable. Frost emphasized that. In other words, a growing player at some point must help himself while playing by the rules established.