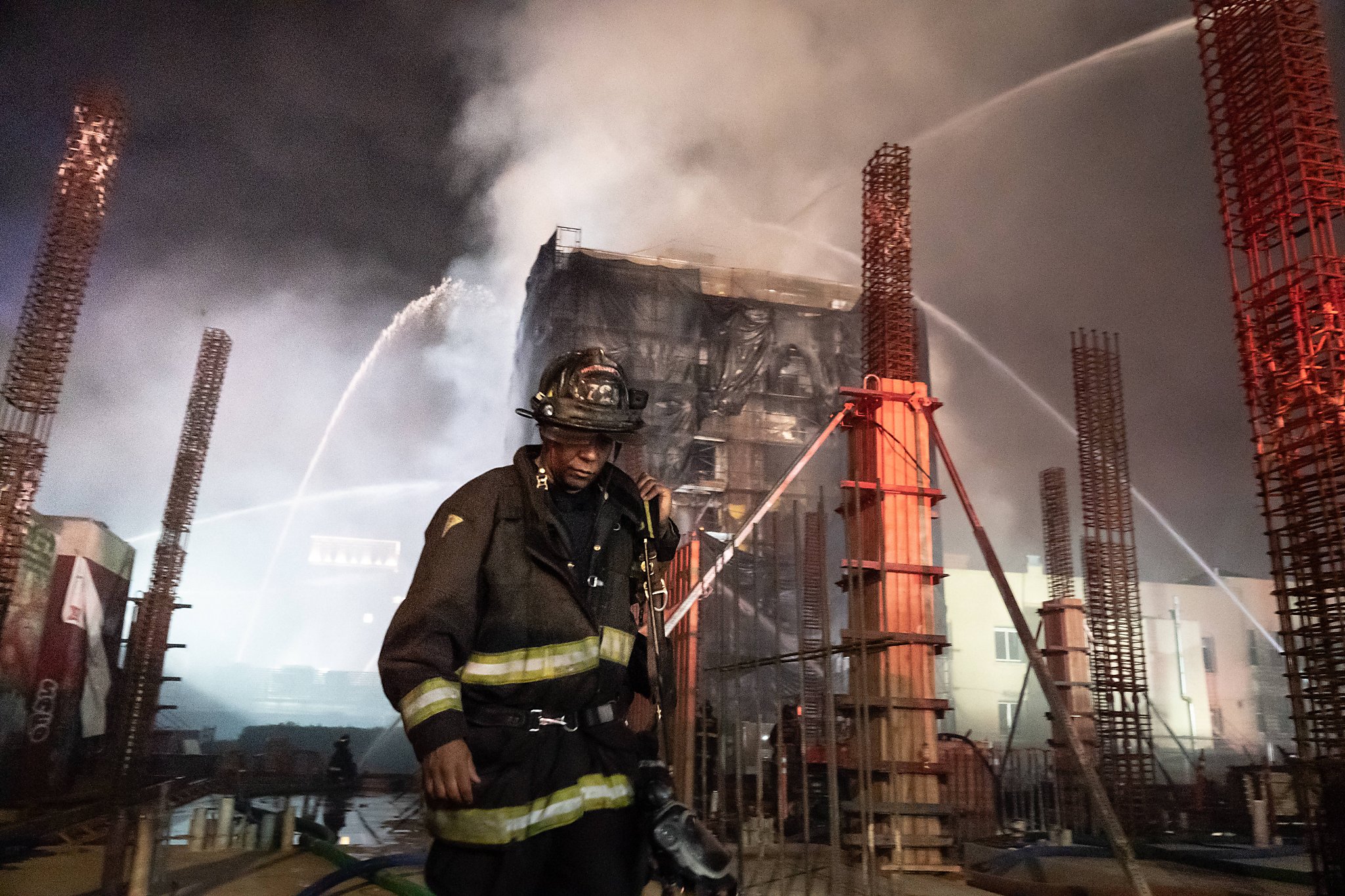 A large fire burned in a building in downtown Berkeley on Saturday night, authorities said.
Firefighters responded to six alarms shortly before 6:30 p.m. on 2067 University Avenue, the Berkeley Police Department said.
The building was under construction.
The fire spread to a nearby apartment building that was to be evacuated, said Dave Branigan, a spokesman for the Berkeley Fire Department. Firefighters managed to stop the fire from causing significant damage to the building.
"We stopped this pretty quickly," he said.
Around 9:30 p.m., the fire was contained in the original building where it began, but it continues to burn and will likely smolder overnight, Branigan said.
"It will probably be a long night," he added.
The cause of the fire has not been determined yet.
University Avenue was closed between Milvia Street and Shattuck Avenue.
No injuries were reported.
The PG & E outage map shows that about 250 customers were without electricity nearby, although it is not clear whether the outages were related to the fire.
Sarah Ravani is a staff writer for the San Francisco Chronicle. Email: sravani@sfchronicle.com Twitter: @SarRavani