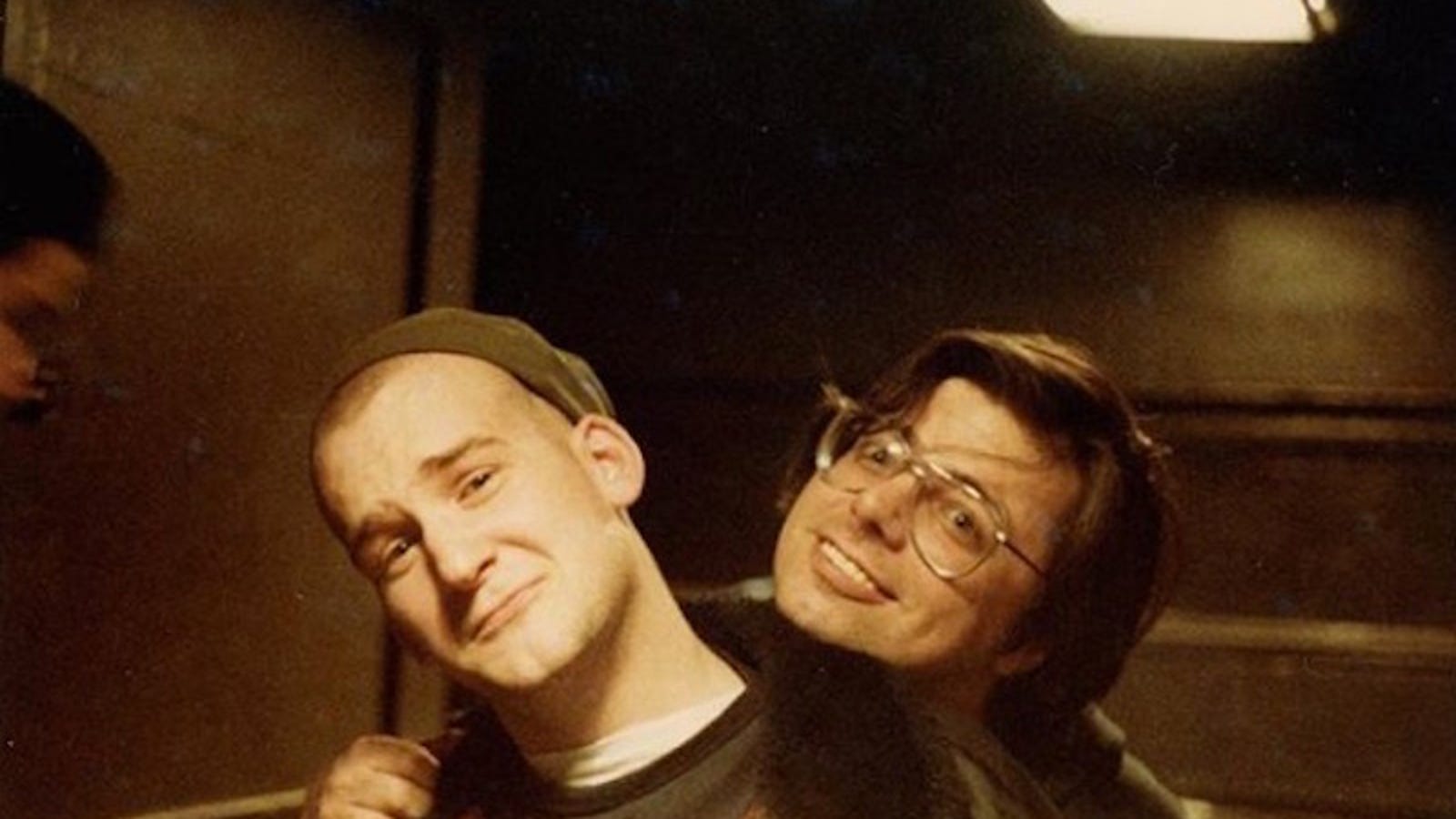 Skip Groff went to the neighborhood tray shop. He is dead.
According to his family, Groff died after having suffered a seizure earlier this week. He was 70 years old. If you did not grow up in the DC area in the 1970s and 90s, who were desperate to get this 7-inch import before someone else, Grof would mean nothing to you.
But his shop, yesterday and today, was recording in Rockville, Md., Meant the world of generations of cool kids. He left his career as a major label and pop radio to open a store that directs children away from them in 1977, just as punk goes out on US coasts. Over the next few decades, he turned an otherwise dirty suburban center out of Belton into a "cool match" by offering customers a chance to get the finest vinyl he would return from his safari in England. Washington City Paper to mark the 20th anniversary of the store, a former Y & T official who became a punk icon Ian MacKaye recalled a tragicomic moment in the history of the store, the time at which Groff brought influential British dark rockers The Damned to the Store to sign a record. Grof expected an assault on first-generation goths, sweating everything around his appearance by moving the recording containers in and alerting everyone around the approaching mafia scene.
But Grof, who produced the McClay debut discourse, Minor Threat, is planning the Tuesday event and has not taken into account the impact that school week will have on attendance. "Maybe 1
0 or 15 people" were in place when the band's bus stopped.
The cursed were disturbed – until they entered the store and saw Groff's operation. "[O] After they entered the store, they were pretty amazed," McKay said. "If you stay somewhere in an hour, yesterday today is not the worst place."
Back to Me: Grof's record store will always be special in person because I went there to report as a memorable story I worked for. I received a call from an editor at Washington Post in the spring of 1994 and told me they had just discovered the body of Kurt Cobain. The editor wanted to get a response from young people about the news. She decided that the best store would be the best place. She sent me to Y & T Records.
It was a school day, and I left my house in DK shortly before the schools went out. The store is more empty than when the Damned failed when I arrived, but there were constantly new streets of young punks. Cobain's death made me grieve, but not more sad than any suicide of celebrities. I really had bought Nevermind the day I first heard Smells Like Teen Spirit, but soon after I gave him my punk and cool records of my Danish cousin because I felt too old for the teenager's anxiety. So when I died I was listening to a new, older, friendly country like Dwight Yoakam, Steve Eral and Mavericks.
But I quickly learned that nobody was more important to the children I met at Grof Cobain's shop. They responded as if I told them that JFK had been killed. The first boy I turned to was dressed in a Vietnamese jacket with punk slings around the world, a cooler outfit than anything I ever used, and it looked about 14 years old. "What do you think about Kurt?" – I asked. "He deserves it!" The child says. So I think, Wow, this is some rough but wonderful punk. – Does he deserve it? "Yes, he's got a drug and an overdose. He must stop. "
Then I realized that my child thought I was asking about the Cobain Overseer of Rome a month earlier, which was still fairy tale about the rock world. "No, he's dead," I said. "They found his body."
And the blood just rushed out of the child's face as he stared at me and began to cry. He asked me if I told him the truth, and when I said he ran to the phone outside Grof's shop to call. Every other child I talked with in the next few minutes responded with a similar shock. Soon enough, there are five children in this same phone line, all in punk reggae, everyone crying, everyone is waiting to make the same call. I had to wait until they were made to call in my quotations for the early issue. This night Pearl Jam played a show on the DK market, and Cobain's story used quotes from this show and rubbed the mine. The only record I have that I've worked on this story is the payroll. especially this week. But when Skop Groff's record store was the place to hang, there were no cell phone chambers to take that shot. It was a different time.
RIP, Skip.
Source link