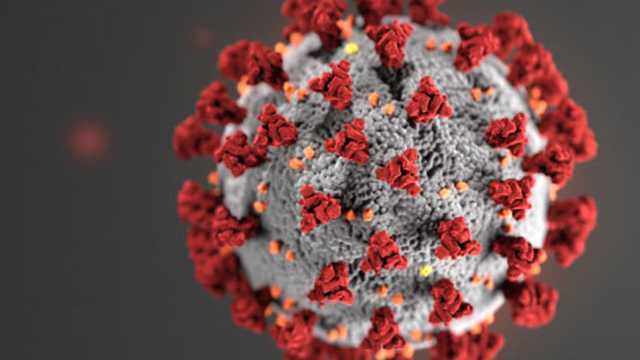 South Carolina Announces Latest Update to COVID-19 (August 5, 2020)
The South Carolina Department of Health and Environmental Control announced 1
,175 new confirmed cases and 23 new probable cases of the new coronavirus COVID-19 on Wednesday, 45 additional confirmed deaths and 5 new probable deaths. This brings the total number of confirmed cases to 94,837, probable cases to 635, confirmed deaths to 1,819 and 75 probable deaths. Confirmed and probable cases: please click here. Confirmed and probable deaths: please click here. Testing in South Carolina A total of 804,195 tests were conducted in the state on Tuesday. See a detailed breakdown of the tests in South Carolina on the data and forecasts website. DHEC's Public Health Laboratory works long hours and tests samples seven days a week, and the current Public Health Laboratory time frame for delivering results to health care providers is 24-48 hours. was 5,679 (excluding antibody tests) and the positive percentage was 20.7%. Beds for treatment of hospital beds: a total of 1443; 311 available; 1,132 in use (78.45% utilization rate) Patients with COVID-19 were hospitalized: 1,469; 363 in ICU; 270 ventilated. More than 115 mobile test clinics planned nationwide. As part of our ongoing efforts to increase testing in dissatisfied and rural communities across the country, DHEC is working with community partners to set up mobile testing clinics that offer testing to these communities. There are currently 117 mobile test events scheduled for September 29, with new test events being added regularly. Find a mobile testing clinic event near you at scdhec.gov/covid19mobileclinics. Residents can visit scdhec.gov/covid19testing for testing information at one of 224 permanent COVID-19 testing facilities nationwide. Hospital Bed OccupancyICU beds: a total of 1443; 311 available; 1,132 in use (78.45% utilization rate) Patients with COVID-19 were hospitalized: 1,469; 363 in ICU; 270 ventilated
GREENVILLE, SC –
The South Carolina Department of Health and Environmental Control announced 1,175 new confirmed cases and 23 new probable cases of the new coronavirus COVID-19 on Wednesday, 45 additional confirmed deaths and 5 new probable deaths.
This brings the total number of confirmed cases to 94,837, probable cases to 635, confirmed deaths to 1,819 and 75 probable deaths.
Confirmed and probable cases: please click here.
Confirmed and probable deaths: please click here.
Testing in South Carolina
As of Tuesday, a total of 804,195 tests were conducted in the country. See a detailed breakdown of the tests in South Carolina on the data and forecasts website. The DHEC Public Health Laboratory works long hours and tests samples seven days a week, and the current time frame for delivering results to Health Care Laboratory healthcare providers is 24-48 hours.
Positive percentage
The total number of individual test results reported to DHEC on Tuesday nationwide was 5,679 (excluding antibody tests) and the percentage was positive at 20.7%.
Employment in a hospital bed
ICU beds: a total of 1443; 311 available; 1,132 in use (78.45% utilization rate)
Hospitalized patients with COVID-19: 1469; 363 in ICU; 270 ventilated
More than 115 mobile testing clinics are scheduled across the country
As part of our ongoing efforts to increase testing in dissatisfied and rural communities across the country, DHEC is working with community partners to set up mobile testing clinics that offer testing to these communities. There are currently 117 mobile test events scheduled for September 29, with new test events being added regularly. Find a mobile testing clinic event near you at scdhec.gov/covid19mobileclinics.
Residents can visit scdhec.gov/covid19testing for testing information at one of the nation's 224 permanent COVID-19 testing facilities.
Employment in a hospital bed
ICU beds: a total of 1443; 311 available; 1,132 in use (78.45% utilization rate)
Hospitalized patients with COVID-19: 1469; 363 in ICU; 270 ventilated
Source link