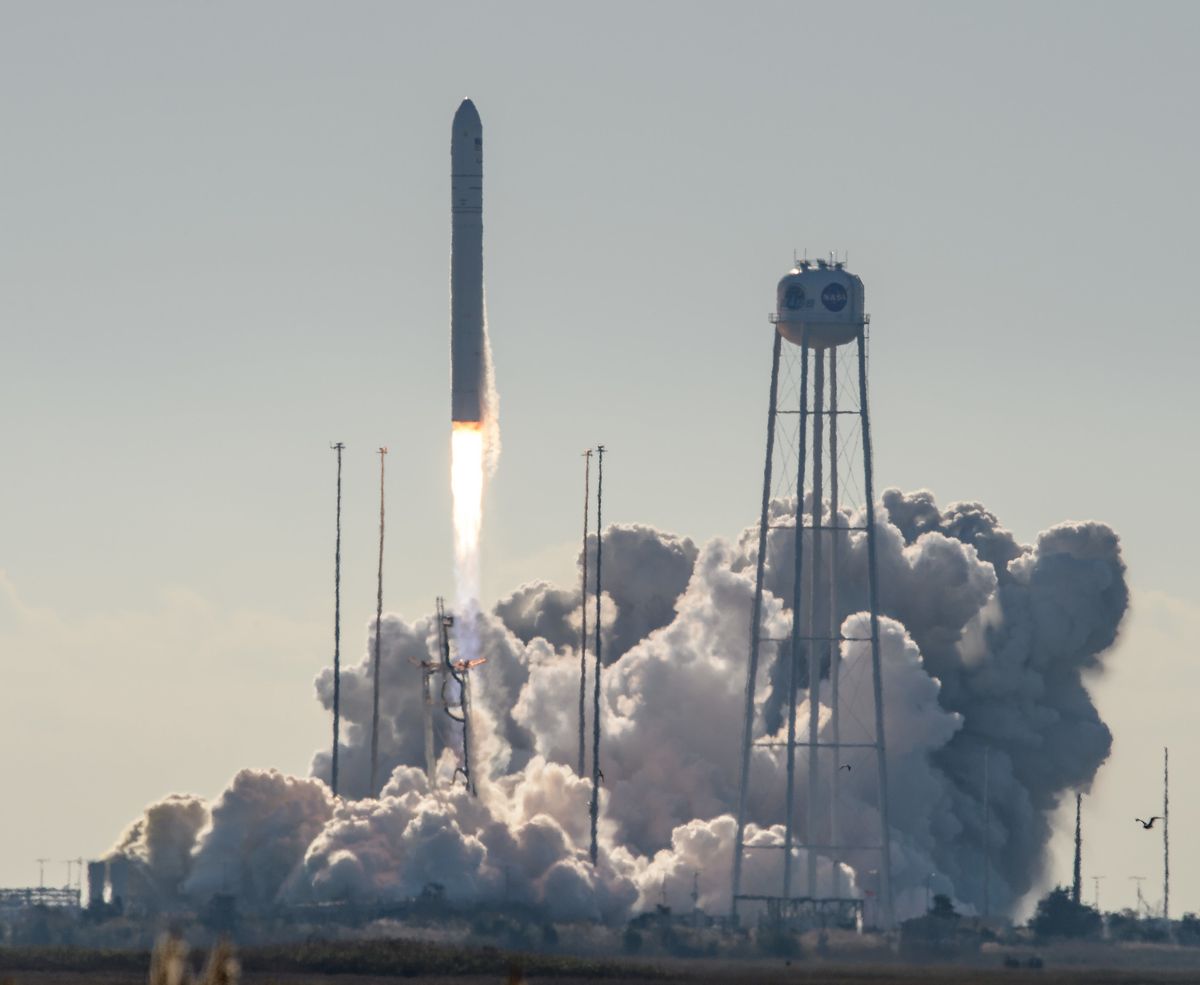 ISLAND ISLAND, Washington – A space furnace launched with rodents into space today (November 2) aboard the most powerful Antares rocket ever built.
This morning at 9:59 PM EDT, the Cygnus Spacecraft NG-12 successfully launched to the International Space Station from the Virginia Space Center's Central Atlantic Space Port in the NASA Wallops Flight Instrument. The startup brings in about 8,200 pounds. (3,700 kilograms) of scientific experiments, hardware and supplies to the space station, where it will arrive on Monday (November 4th) to be captured by NASA astronaut Jessica Mayr, who will be backed by fellow astronaut Christina Koch.
With almost perfect weather, including brilliant blue skies and comfortable clean air, the launch came out without a hitch. "It's never trivial … the people I work with every day are all excited, and we look forward to it every time we deal with it," said Kirk Shereman, the space station's deputy manager a press conference before the launch. It was the first launch as part of the second phase of Commercial Supply Flight (CRS). NASA awarded the contract for this second phase in 201
6.
Video: Blastoff! Cygnus NG-12 launches on space station
Related: in photos: Antares rocket launches Cygnus NG-12 cargo ship