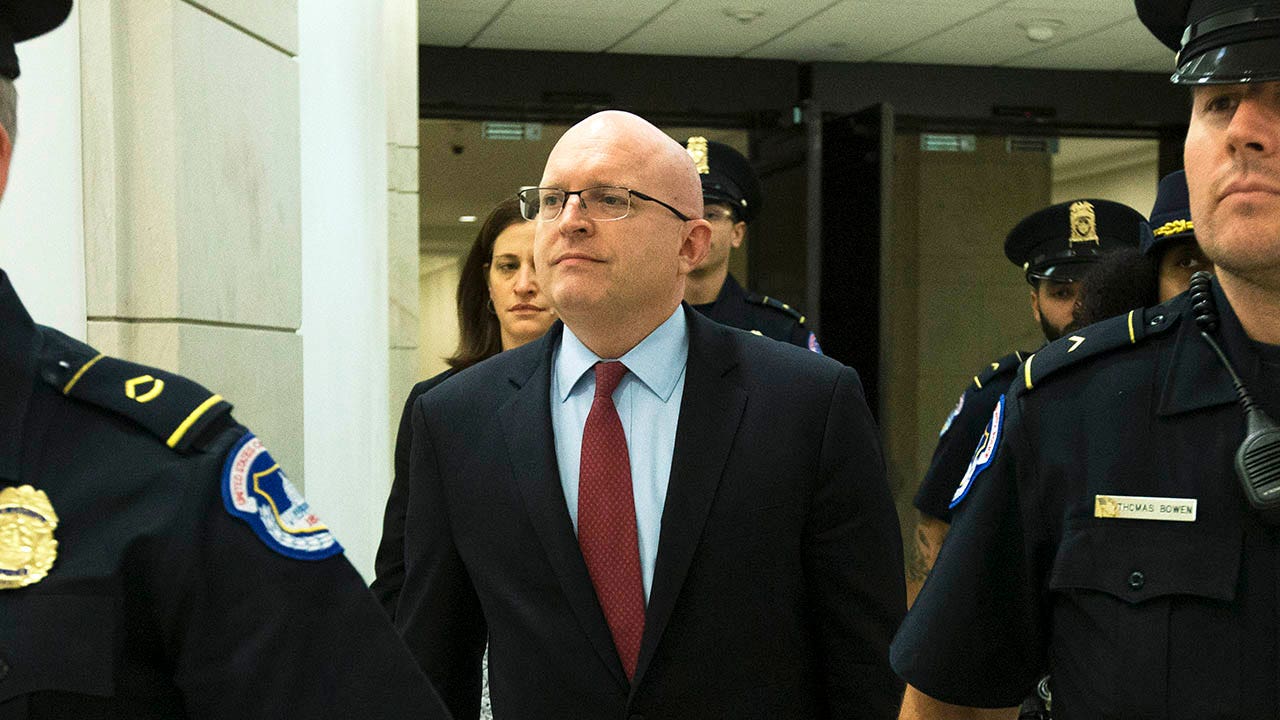 A top U.S. diplomat tested to Congress on Saturday that the U.S. State Department blocked a statement in support of the U.S. Ambassador to Ukraine before President Trump ousted the ambassador from her position last May, according to reports.
Philip Reeker, acting assistant secretary of state for European and Eurasian affairs, said he tried to get the State Department to "issue a strong statement in support of "Ambassador Marie Yovanovitch to keep her from being forced out over" false "claims.
said he heard from staffers for David Hale, an undersecretary of state for political affairs, that the State Department would not be releasing a statement in her defense, Politico reported.
Reeker tested behind closed doors for more than eight hours. [1
9659006] Philip Reeker, acting assistant secretary of state for Europe, leaves the Capitol in Washington after a closed-door interview Saturday, Oct. 26, 2019. (Associated Press) "/>