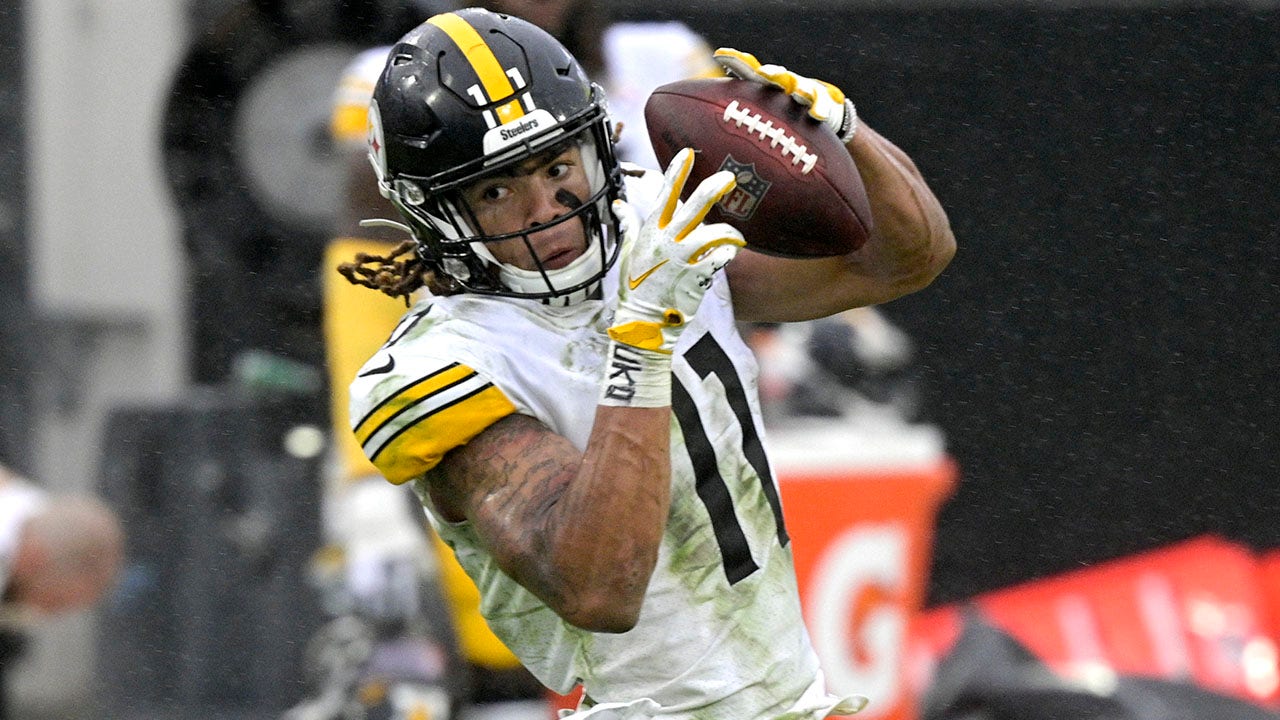 The Pittsburgh Steelers wide-legged successor Chase Claypool seems to be a little upset after the Cleveland Browns lost 48-37 in an AFC Wild Card match between rivals in the division on Sunday night.
Claypool, who had five innings for 59 yards and two touchdowns in the game, spoke to fans on social media and smashed players from the game on Monday when he shared his reaction to Pittsburgh's loss.
"Bad loss, but the browns will be cracked next week. So all good," the rookie said live.
Claypool was not the only Steelers successor to make headlines after losing to the Browns.
CLICK HERE FOR MORE SPORTS COVERAGE ON FOXNEWS.COM
JuJu Smith-Schuster was selected by the Browns after he first became a target in the wild card when he told reporters he did not bother to play Cleveland.
STEELERS "JUJU SMITH-SCHUSTER STANDS FROM"

; BROWN AND BROWN "COMMENT AFTER LOSING WILD CARDS
Smith-Schuster encounters music after the loss.
"I'm not sorry I said what I said," he said at his post-game press conference. "I said brown is brown." They went out and played a hell of a game. "
Click here to get the FOX NEWS app
"There were games where you lost some, you won some, and today was not our night," Smith-Schuster continued. "Hopefully the same browns show up against the next opponent and they go out there and do the same thing they did tonight and have a great game."
The Browns will advance to the AFC division round, where they will travel to fight the defending Super Bowl champions, Kansas City Chefs, on Sunday at 3:05 p.m. ET.
Paulina Deday of Fox News contributed to this report.
Source link