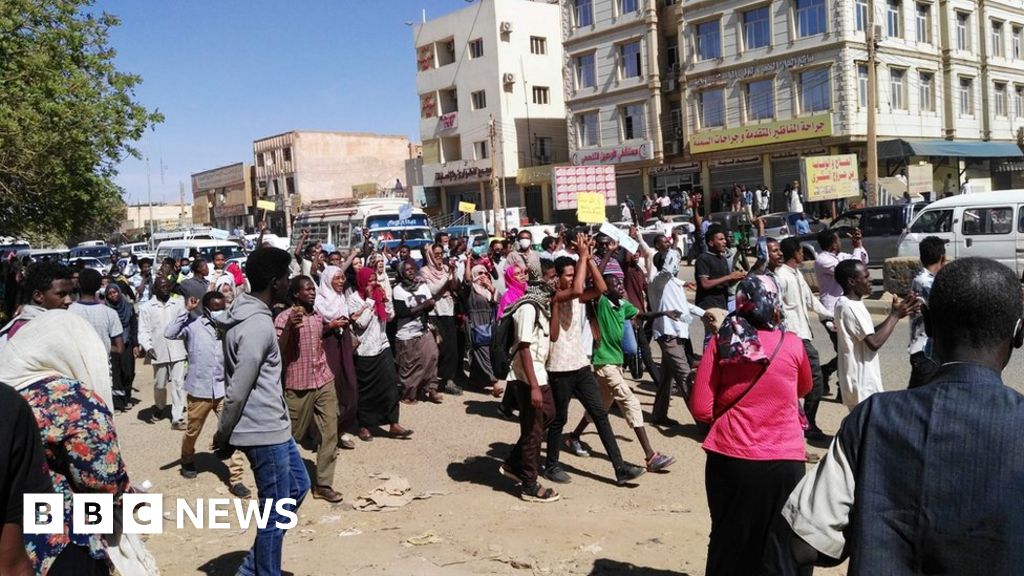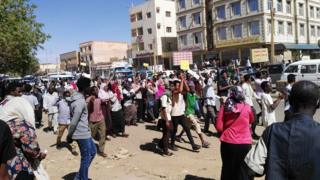 Security forces fired tear gas to demonstrators in Sudan as protests against President Omar al-Bashir enter their second month.
President Bashir on Sunday affirmed allegations that foreign "agents" and rebels from the Darfur region spark disagreement. Officials say 26 people have died in protests, but human rights groups say more than 40 people have been killed.
The protests over Sudan's economic problems began in December, but they became anger at Mr Bashir's 30-year rule.
Who is President Omar al-Bashir?
"Why Sudan Shoots The Medics"
In a speech south of the capital on Sunday, the president accused the "infiltrators" of the murders.
"There are some people among the protesters who kill demonstrators," he says.
Hundreds of demonstrators tried to head to parliament in the Khartoum twin capital on Sunday. They wanted to file a petition requesting President Bashir to withdraw and chant "Freedom, Peace and Justice" ̵
1; the main slogan of the movement – and "Sneak, take off" as they walked. [19659909] Why people keep money under the mattress in Sudan
Read more about Sudan here
But the police fired tear gas to stop its progress and reportedly prosecution of protesters.
Reuters reports that about 30 vehicles carrying security guards in uniform and clothing have dropped into the area.
There were also reports of protests in the Khartoum districts of Buri and Bahari, respectively, to the east and north of the capital.
One doctor was killed in clashes at Berry on Friday.
A child was reported, but the organizers apologized on Sunday for what they called a "fake report."
Activists say government forces have fired live circles and surrounded suspects.
Sarah Jackson, deputy director of East Africa for the Amnesty International human rights group, has accused security forces of "unbridled murderous joy" in a press release.
Source link