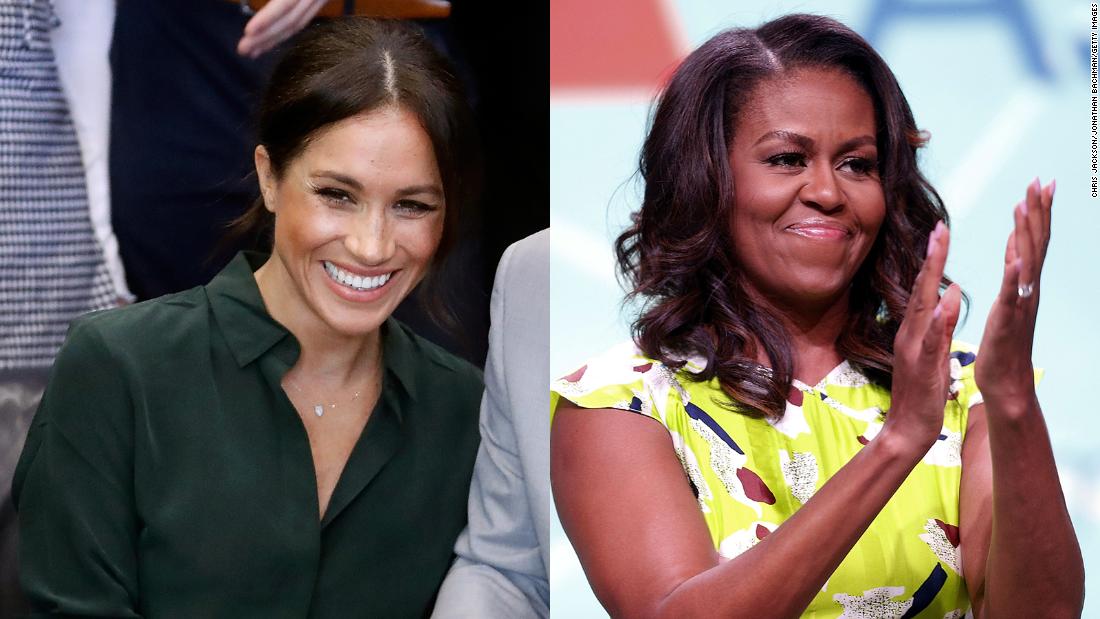 Sussex's Duchess serves as Vogue guest editor for her famous September issue, which she titled "Force for Change," with the participation of a number of influential women leaders.
The British Vogue traditionally presents Q & A on its last page, and, said Mark, she wanted "some kind, inspiring, motivating, fun, with gravity and as deep as ease" to honor. Obama came to mind.
"So, with a careless lunch with chicken taxi and my constantly bursting hammer, I asked Michelle whether she would help me with this secret project," writes Marcel, calling her "my former first lady, and now Michelle's friend. "
In the interview, women expressed a sense of knowing each other." The Duchess asked her question: "You sent me the most sweet message on Mother's Day this year. What did you learn about motherhood? "