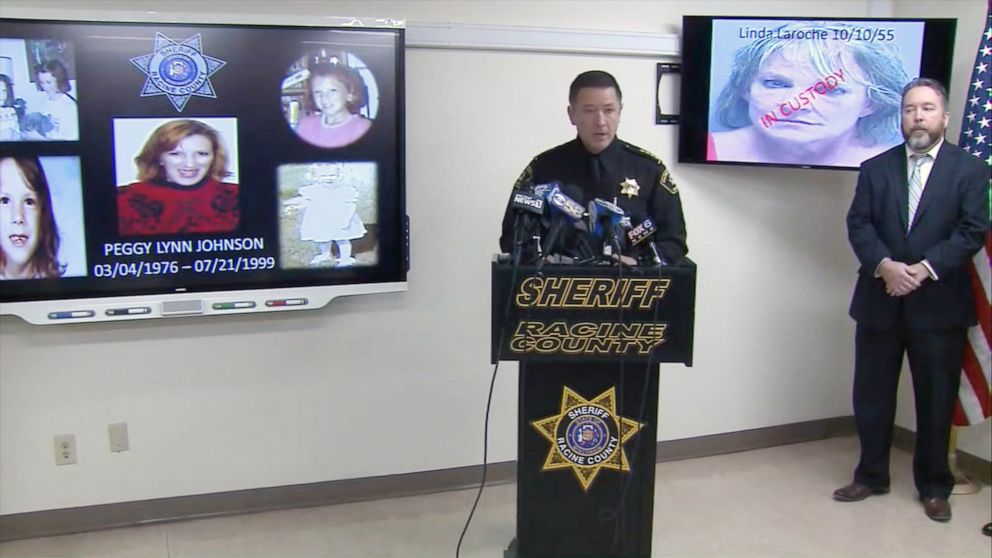 Jane Doe, who suffered "barbaric brutality" and was found dead in Wisconsin 20 years ago, has now been identified and authorities say her suspected killer is in custody.
The "cruelly abused body" of 23-year-old Peggy Lynn Johnson was discovered on July 21, 1999, in a corn field in Raymond, about 75 miles north of Chicago, according to the Racine County Sheriff's Office.
The young woman has not yet been identified.
Johnson has been brutalized "by many means" for a long time, Racine County Sheriff Christopher Schmaling told a news conference Friday. "The extreme barbaric brutality inflicted on this young woman is something none of us will ever forget."