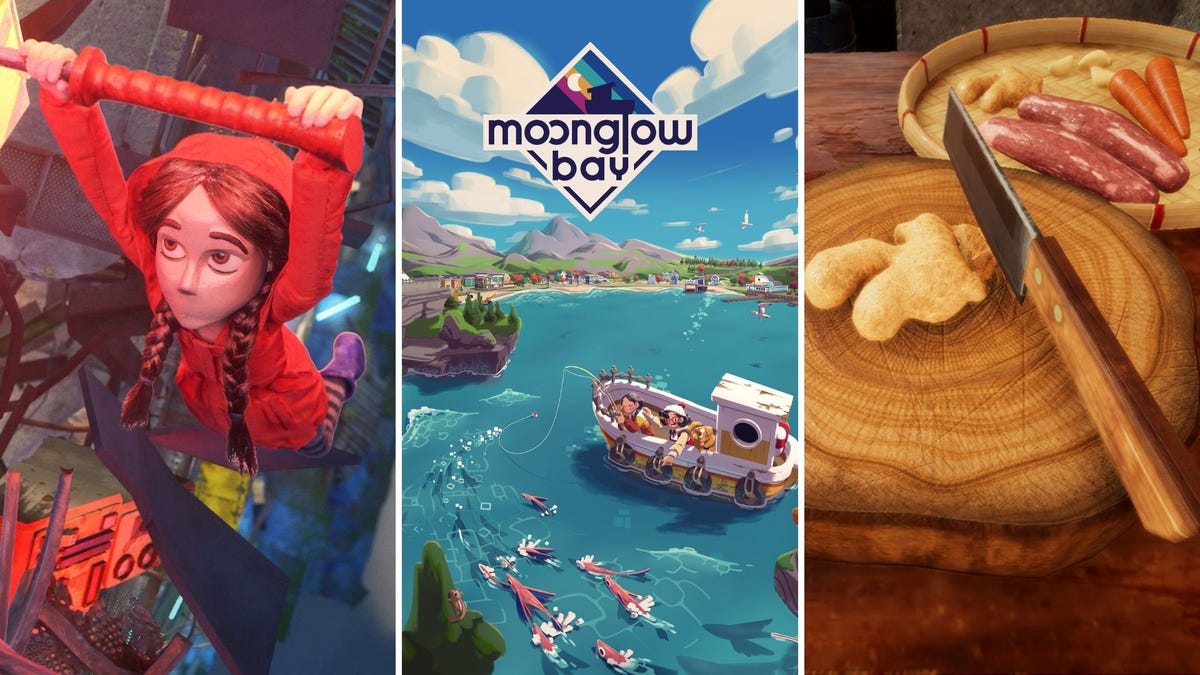 Look, I got it. You all saw it Elden Ring and immediately you lost shit so loud that you accidentally shut down the stream and missed the whole presentation that happens after that. But the greatest part of Summer Game Fest happened as soon as Jeff Keeley released the microphone Elden Ringunveiled during the Independent Game Developer's Day.
What is Developer's Day?
Virgin Day was a showcase of independent games organized by iam8bit and Psychonauts developer Double Fine. Instead of being a rifle with game ads, two-second teasers and interviews with your best friend, Day of the Devs was a much better showcase. The presentation at a slower pace allowed developers to show their games in more detail than a reel would allow. As such, viewers had more time to marvel at extremely phenomenal-looking games such as stop motion animation. Glossary.
Hell, just look at this! I was fascinated by the stop motion animator Johann Oettinger, demonstrating how he carefully posed, photographed and moved the models, getting the same pose from different angles to faithfully recreate how the light hits the characters. Not just to demonstrate a cool and unique style of art, in fact to see the level of technical details that have entered the creation Glossary made me let her go when moments before I hadn't even heard of him.
This sudden swelling of "holy shit, I want this now" happened to me a lot more during Developer's Day than during the Summer Game Fest. Honestly, the kind of games that are sold during the Summer Game Fest just aren't for me. Of course, I can get excited about whatever Kojima prepares, because at least the memes will be flawless. But the games Jeff showed weren't my speed. I felt like things I didn't care about when I saw them and things I never intended to play. Don't get me wrong, my closeness to everyone's social media excitement for Far Cry 6 or Wonderland of Tini Tina in turn, it excites me and I'm always ready to try new experiences outside the typical comfort zone of the game, but nothing in this presentation moves my needle.
But Day Of The Devs made me cry.
G / O Media may receive a commission
Another game shown in Day of Devs was Unsurpassed, an anime-style rhythm game in which you use the rhythm of the music to fight enemies. I love rhythm games, especially if it's a new spin in the form of rhythm games, and I'm excited beyond the reason for the full edition of Unsurpassed. I download the demo seconds after the hearing he was on Steam.
Pot for soup is another game I'm almost mad about. Cooking games are my sweet. Do you know how to cook food from different cultures in a somewhat realistic way in a respectful and educational way? Double my sweet.
I am ready to be completely destroyed by Moonglow Bay, A fishing RPG that makes you use your fishing talents to save your dying city. It's the same with immigration fraudsters Road 96in which the various decisions you make affect how you reach or fail to reach border security.
I just love all developer day games. They look so unique, different from the AAA development fixation with hyper realism, and they felt more human and personal to me than the brighter, more elegant headlines in the Game Fest press. I know that the development of AAA is not devoid of heartfelt personal stories, and I had just as much of an emotional reaction to the bigger budget games as I did to these indies. But there's something emotionally compelling about half the team of two developers talking about how they modeled their football game. Flashing from his experience growing up in Ecuador.
The conversations you hear in the trailer are improvised by ordinary people, and the buildings in the background are real photos taken from the capital of Ecuador, Quito. These are the stories you don't often get in big budget game presentations. And it is these personal stories about the blood of pixels that remind me why I love video games so much as a carrier.
I suspect we will see more such games on Saturday Healthy Direct. Hopefully this time people are not distracted yet Elden Ring.
Source link