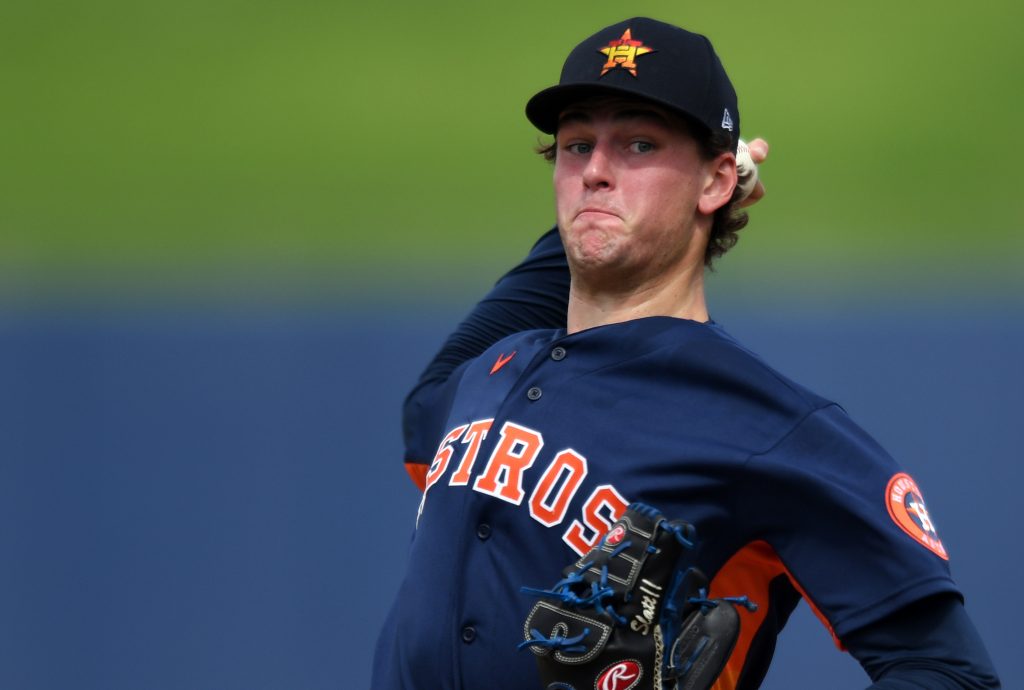 As noted last month when we went through various key dates for the off-season, tonight marks the deadline for teams to protect Rule 5 Draft 2020 players. Clubs that want to protect Rule 5 eligible players must add them to their 40-member lists by 6pm ET tonight or otherwise risk losing them to another team during next month's project, which takes place on December 10th.
Eligibility depends on the age of the player and the time of his entry into the professional ranks. A player who has signed at the age of 18 or younger and has five professional ball seasons qualifies for Rule 5 unless added to the 40-man roster before the deadline. Players who have signed at the age of 19 or more and have four seasons of professional experience can also be selected if they are not added to the list of 40 people tomorrow. (In other words, peers called out of class 201
7, high school students out of class 2016, and most international amateurs signed during the 2016-17 international period are eligible this year if they are not protected.)
Players who meet these criteria but are not added to the list of 40 people by tonight's deadline will be eligible to be conditionally drawn to another club at the event next month. The new team will have to take the said player and not only put him directly on their list of 40 people, but also put him on the Major League roster for the 2021 season. Rule 5 recruits must remain on the Major League roster throughout season to be detained by his new club. They may be included in the Major League Injury List, but the player must spend at least 90 days on the active list to discard his Rule 5 definition. If he does not spend 90 days on the active list, his Rule 5 definition. will move to the 2022 season and will remain in place until the 90th (cumulative) day in the league's big list.
As those who have followed previous seasons will probably remember, the upcoming deadline for tonight will spur a lot of action during the day. Expect a handful of trades and waivers, as well as multiple DFAs today, as teams seek to create a 40-member space to protect prospects that meet the requirements of Rule 5. Transactions made during this period may not to look like blockbusters at the time, but we just have to look back three years to see that the deals of that day can have huge consequences; on this day in 2017, Astros traded with a still-debuting external player named Ramon Laureano to A for the small league with the right Brandon Bailey (which did not meet the requirements of regulation 5 and therefore did not need to be protected).
As you can imagine, it's easier to take into account the protection of prospects for teams with extra space for 40 people, but it's not as simple as having an opening. This club must also be able to carry a player to this place throughout the winter and throughout the season. Therefore, adding a player who would not be selected (or would not continue in the active list) has its own risk: if you end up needing a place, you may have to expose such a player to absolute rejections in the middle of the season.
Jonathan Mayo of MLB.com has a breakdown of Rule 5 eligible players from each team's 30 prospects that will have to be added by tonight's deadline or otherwise exposed to the Rule 5 draft. Seven of MLB.com 's Top 100 Prospects, titled Astros righty Forest Whitley, should be protected this year. These seven will certainly be protected, but not every player in the top 30 rankings of a club will be added to the list of 40 people today.
Recently, we were going to see a lot of add-ons of 40 people and probably some minor transactions during the week leading up to that deadline as the teams got ready. However, today's brand of general manager / president of baseball operations seems to fully intend to wait until each deadline to make final decisions – be it a deadline for trading, a deadline for protection under Rule 5, a deadline for inability to participate, etc. .n. a pair of 40 men added this week – hunter Ivan Herrera and correctly Angel Rondon – but this is silence from the other 29 teams in the league.
This year's Covid-19 pandemic, of course, only hides the already difficult task of determining which juvenile attackers risk being selected by another organization. Most clubs failed to see most of their prospects in a competitive environment in 2020. It was even more difficult to lack a view of the minor leagues in other organizations. These decisions are never easy for any team, but the challenges of 2020 make this year's roster transactions even more complicated.
Here's a look at how many teams of 40 people each club need to work with right now, although it's important to understand that these amounts will change within hours of this writing due to the aforementioned avalanche of transactions that is looming:
Citizens: 9
Phyllis: 9
Athletics: 8
Red: 8
Dodgers: 7
Small: 6
Blue Jays: 5
Indians: 5
Ivoli: 5
Sailors: 5
Rangers: 5
Gemini: 5
Angels: 4
Brewers: 4
Mets: 4
Red Sox: 4
Tigers: 4
White Sox: 4
Yankees: 4
Astros: 3
Courage: 3
Diamondbacks: 2
Marlins: 2
Parents: 2
Rocky mountains: 2
Cardinals: 1
Giants: 1
Rays: 1
Royal persons: 1
Pirates: 0
Source link