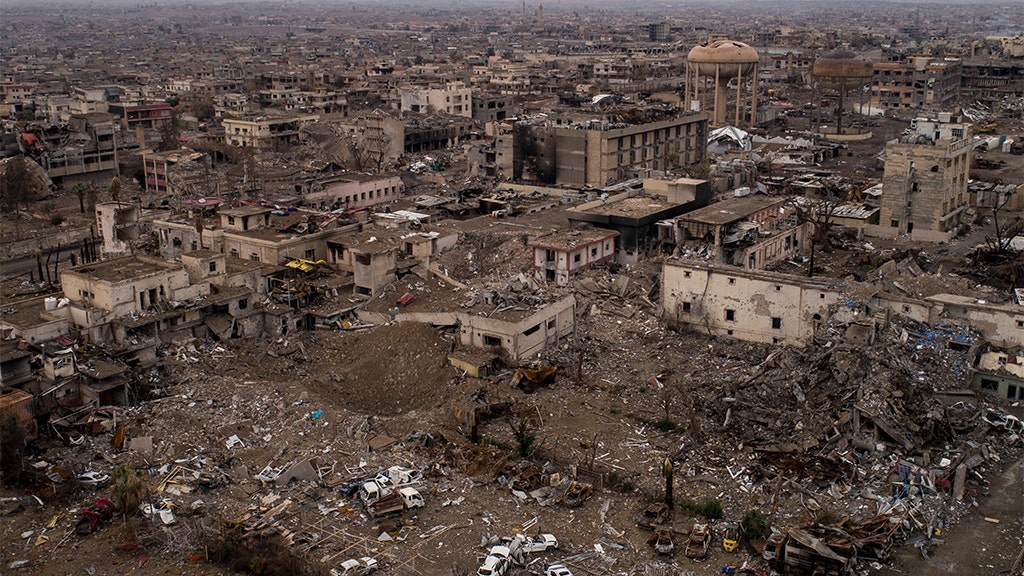 Iraqi security officials announced on Friday that an unmanned unmanned airplane ejected explosives on a base belonging to Iran-backed paramilitary units in northern Iraq, injuring two people.
The incident happened amid regional tensions between the United States and Iran. No more details were provided.
There was no immediate claim for responsibility for the reported attacks, although Iran-backed Shiite Muslim militias accused the Islamic state group of initiating the attacks.
The destroyed buildings are seen in the city of Ramadh, January 16, 2016. Baghdad and Washington advertise Ramadhy as the first major success for the US-backed Iraqi army after it collapsed in the face of lightning of the Islamic state through the north and west the country's country in the middle of 201
4. Pictures taken on January 16, 2016. REUTERS / Thaier Al-Sudani – GF20000098966 "/>