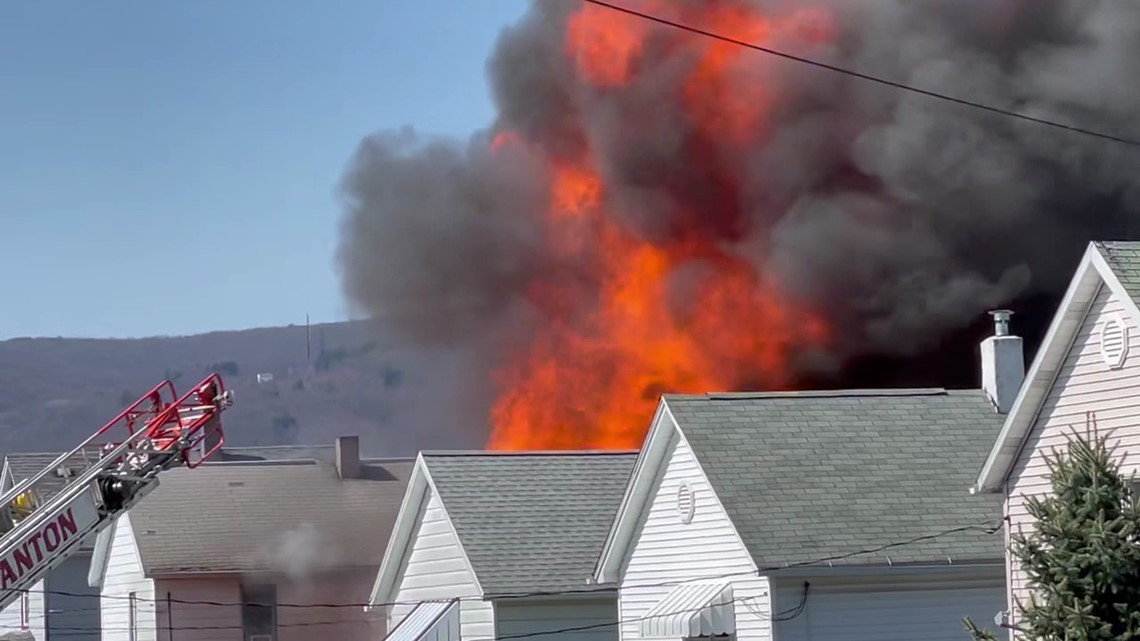 SCRANTON, Pennsylvania – Crews battled a fire in a neighborhood in Scranton on Thursday afternoon.
The chief of the Scranton Fire Department said the call came shortly before 3 p.m. to blow up a house in block 1400 on Amherst Street in Scranton.
The smoke was visible for miles
The crews worked to protect the neighboring houses as the flames melted the siding.
One problem that bothered the crews was that there were live wires on the street near the house. PPL turned off the power in this specific area.
We spoke to a spectator who was here when the house caught fire.
"When I first came home, I just saw smoke in the air and just came to investigate and actually caught footage of the house, which actually slows down the flames,"
; said Brian Delatore.
It is not known if anyone was in the house. Crews must control the fire before they can search what is left of the house.
The videos below were shared with us by Brian Hallock:
Source link