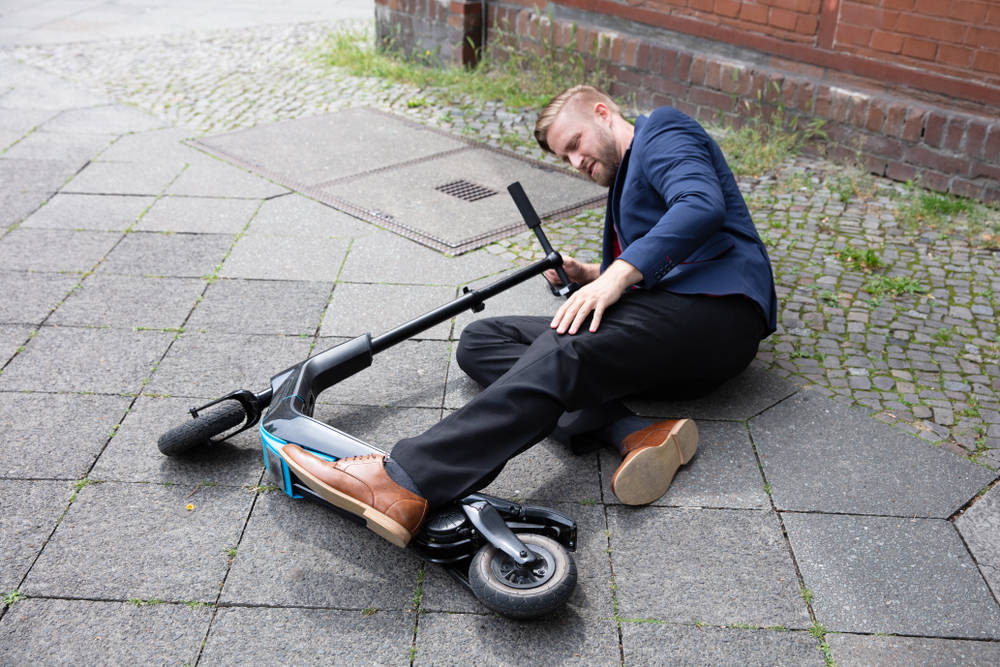 Shock, Horror: Young men who are either drunk, high, or both are more likely to crash into an electric scooter, according to a new study.
"Since their release in 2017, standing eScooters have grown in popularity as an alternative mode of transportation. We tried to investigate the incidence of injuries, patterns of injury, the prevalence of helmet and drug use and alcohol in eScooter trauma, a summary of an article published in the British Medical Journal's Trauma Surgery & Acute Care Open.
A team of health researchers from the University of California, San Diego, Scripps Mercy Hospital, and Dell Seton Medical Center analyzed data from patients admitted to an e-scooter accident hospital in September 201
7 to October 2018
They studied things like patient demographics, drug use and alcohol if they wore helmets, what injuries they suffered, how long they stayed in intensive care, and if they died.
And what they found was terrifying. Of the 103 people injured in accidents involving bloody electronic scooters, 65 percent are men, with an average age of 37.1 years. An overwhelming 98 percent of them admitted to not wearing helmets. Worse, many were also drunk or high.
The results say that out of 79 percent of patients tested for alcohol, 48 percent had blood alcohol above 0.08 – a level above the legal driving limit About 60 percent of participants also passed tests for alcohol urinary toxicology and behold, 52% of them tested positive for illegal drugs.
Here, tut. So what are the most common types of injuries that they deserve that they have received? Just under half of them had broken limbs, the next were facial fractures and then cerebral hemorrhages. No one died, fortunately.
"Interventions aimed at increasing the use of a helmet and discouraging eScooter surgery while drunk are needed to reduce the severity of eScooter-related trauma," the researchers conclude. Well, you don't say ®
Source link