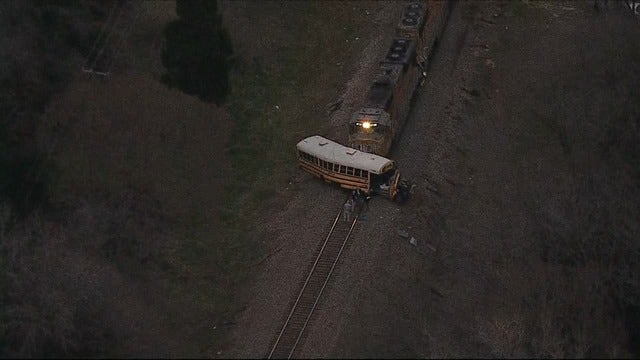 A Pacific Ocean Union train stuck in a school bus on Friday in East Texas, killing a high school student and injuring the bus driver and another student, the authorities said. when the local school bus tried to cross the slopes in Athens, a city with a population of 12,700, about 70 miles southeast of Dallas, Tyler Morning Telegraph reports. He said a 13-year-old disciple was killed and the 78-year-old bus driver was in a steady state after being hospitalized for unspecified injuries, Hill said. A 9-year-old girl attending elementary school in Central Athens was injured and flew to a Dallas hospital where she was in a critical but steady state.
No other students were in the bus, according to the school district. The names of the two students and the bus driver were not immediately released.
"My heart is broken for families," said school head Blake Styles.
The authorities still determine the cause of the collision.
Associated Press contributed to this report.
<br>
Source link