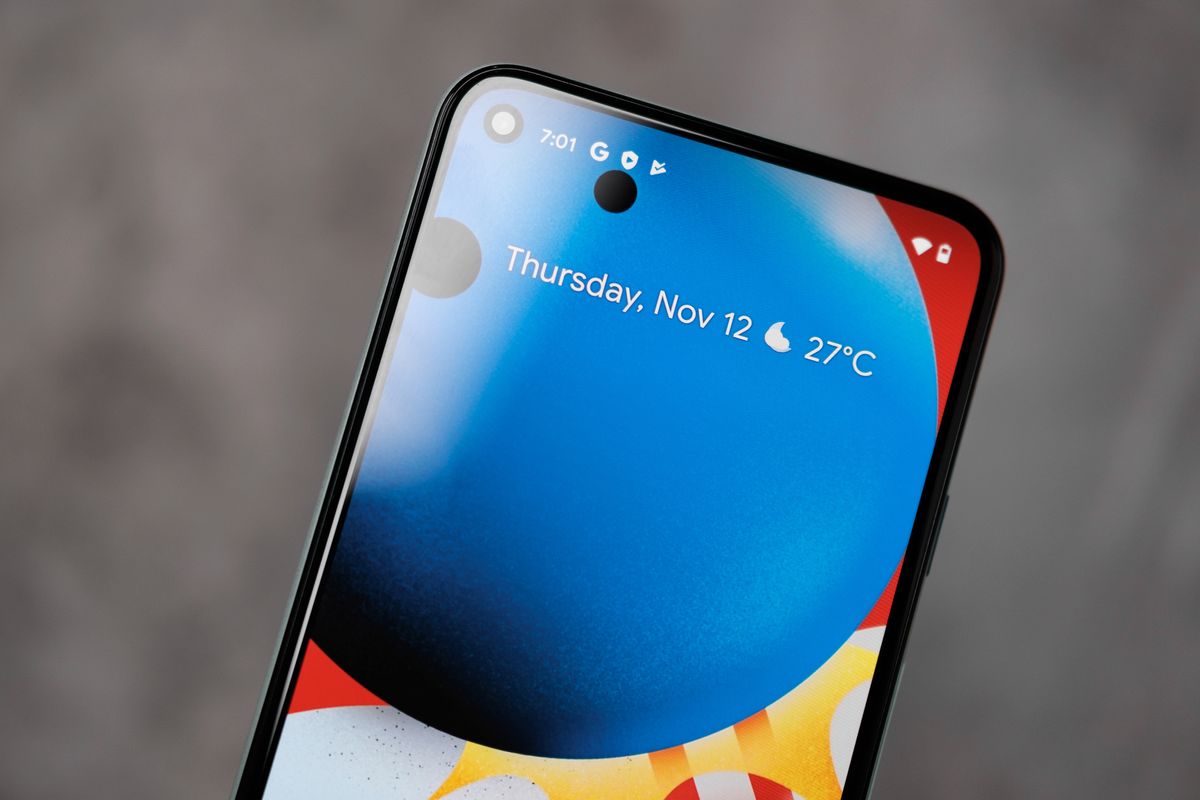 It looks like the Google Pixel 6 is getting an important upgrade for the iPhone 13 and Galaxy S21.
Ultra-wideband (UWB) connectivity is something that Apple and Samsung have recently added to their flagship phones. The wireless communication protocol has a longer range than Bluetooth and can identify objects a few inches instead of a few feet. This can be used in smart home devices, but it also makes it especially convenient for location tracking, which is why it is used in Apple's AirTags, Samsung's SmartTag Plus and the upcoming Tile.
Until now, its adoption has been limited to high-end mobile phones: only the iPhone 1
1 and 12 family and Samsung Galaxy S21 Ultra, Plus and Note 20 Ultra at the time of writing. But that looks set to change, with Google saying it is experimenting with technology for several upcoming phones that are expected to be Pixel 6 devices.
XDA developer Mishaal Rahman first wrote that the technology is being tested on a "raven", a code name that is believed to be a Pixel 6 device.
I have no more details to share, such as confirmation that the next generation Pixel will indeed support UWB if Google works on any UWB / BT trackers, whether the "crow" is a Pixel 6 or 6 XL, and so on. April 30, 2021
See more
It is not clear for what purpose Google will use the technology. At the time of writing, none of the Nest smart home devices support UWB (although that doesn't preclude future-generation support, of course), and we haven't heard anything about Google creating its own smart tracker.
Google may just be looking for future things, but that feels like the Pixel 5 has dropped out of the leading high-end race with a more competitive mid-range device for the last time. If this model is valid for Pixel 6, then you would imagine that the company will reduce insignificant "pleasant to use" features instead of adding them.
Nevertheless, 9to5Google reviewed the documentation, which confirms that Google does work with UWB hardware developed by Qorvo. The site does not offer additional inside information on how it will be used, but notes that the open source UWB code for Android 12 is currently concerned with calculating distances and angles between devices with built-in technology. The technology is limited to system applications, the site adds, meaning they can't be used by third-party Android developers.
While the Pixel 5a is close enough to allow camera samples to flow directly through Google's own blogs, the Pixel 6 is still far away and the leaks are quite thin on the ground. But one thing that could change the game is for Google to take Apple's route and use its own chips instead of relying on Qualcomm like most other Android makers.
The GS101 Whitechapel is reportedly a joint venture between Google and Samsung (although "GS" is supposed to mean "Google Silicon"), and companies will hope to offer the same impressive performance as Apple's A-Series chips. If the Pixel 6 really uses Google's own silicon, we look forward to doing so when the phones arrive this fall.