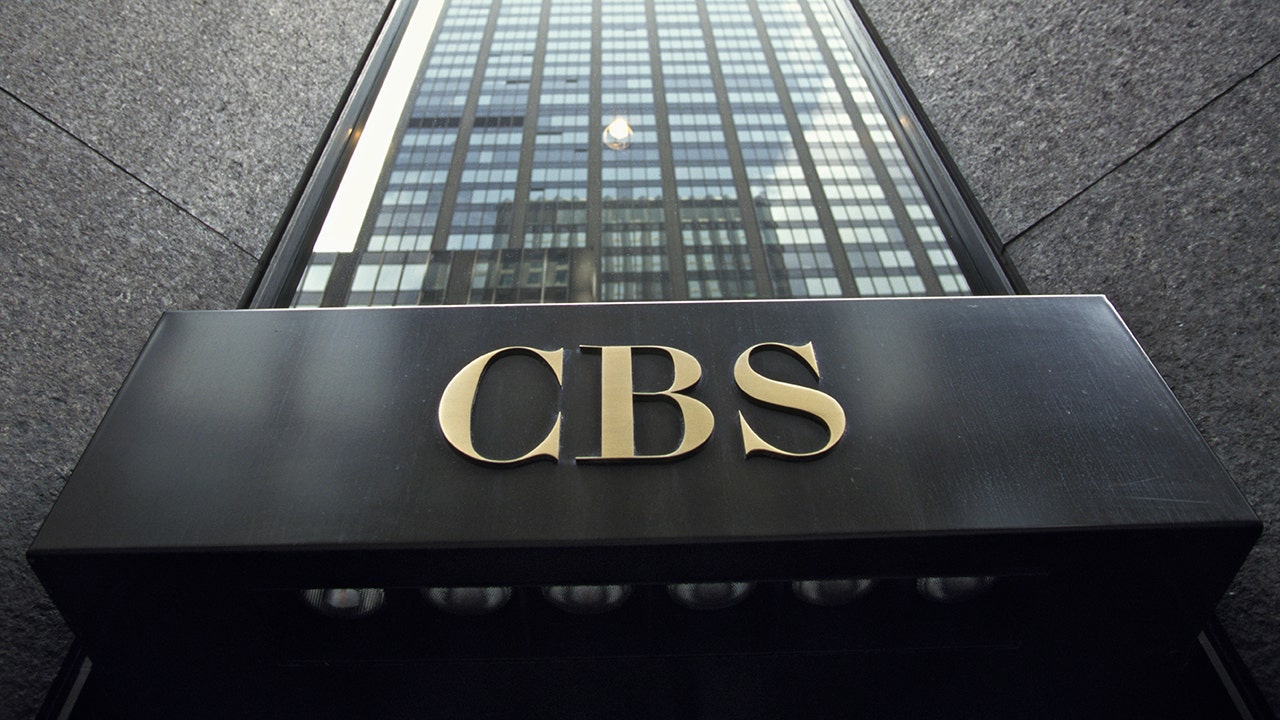 CBS News is undergoing a report on Georgia's controversial new voting law, which some critics have called "party advocacy."
On Friday, CBS published a report entitled "3 Ways Companies Can Help Fight Georgia's New Restrictive Voting Law" outlining how corporations can fight the GOP-backed law.
This provoked a furious reaction from conservatives on social media.
CBS NEWS MAKES DEM ACTIVISM REPORT ON "3 WAYS COMPANIES CAN HELP FIGHT" GEORGIAN ELECTION LAW
"LOL this tweet is outright guerrilla advocacy," said Washington Examiner reporter Jerry Dunley.
"I missed the message that CBS is now a democratic superpack,"
; said RealClearInvestigations senior writer Mark Hemingway.
"Leaving aside the premise here is a lie, on which planet is it acceptable for a news organization to engage in this type of activism and then expect to be taken seriously?" asked the conservative writer AG Hamilton.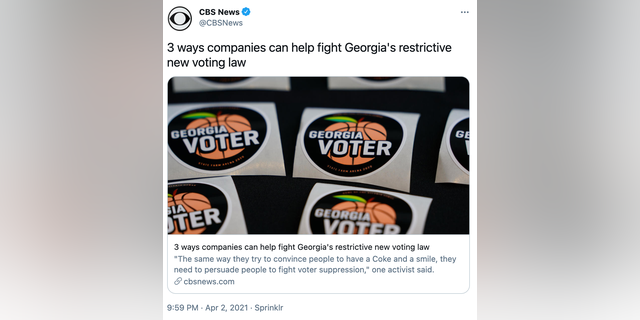 On Saturday, CBS News not only deleted the tweet, but also revised the report to downplay its advocacy.
"Activists are calling on big companies to challenge the new voting laws. Here's what they want," reads the headline.
The report does not include an editor's note explaining the change.
The rest of the report, written by CBS Money Watch reporter Christopher J. Brooks seems to have remained intact, including the three steps that outlined activism, as promised in the original title.
CBS "60 MINUTES" ACCUSED OF EDITING EXCHANGE BETWEEN DESANTIS, REPORTER PRESSURES GAME PAYMENT NARRATIVE
"1. Don't donate," Brooks wrote. "Activists said companies should immediately stop donating to Barry Fleming and Michael Dugan, Georgia Republicans who sponsored the vote changes."
The CBS reporter then embarrassed companies such as Coca-Cola, Delta, Home Depot and UPS for their various donations to Fleming and Dugan since 2018.
"The cessation of political donations is one of the most immediate steps a company can take to influence lawmakers," Brooks explained, echoing voter rights activist Nse Ufot.
The second step, which was to "spread awareness", called on companies to produce ads that "help limit nationwide efforts to pass voting laws similar to Georgia's", citing Arizona and Texas as the next potential targets.
"Activists say it's not enough for companies to issue loose public statements in defense of the right to vote," Brooks wrote, this time echoing Black Voters Matter CEO Cliff Albright. "Instead, companies should run television and social media ads that oppose efforts in Georgia, Arizona, Texas and other countries considering voter restrictions."
Click here to get the FOX NEWS app
The third step was the "fight for federal law," which advocated a "revision of the election law known as the People's Law."
"If passed, the law will also create online voter registration across the country on the same day. It will also require states to review their registration systems. The law seeks to expand absentee voting, to limit states' ability to remove people from the country. voter lists, to increase federal funding for election security and reform the redistribution process, "Brooks explained.
Source link