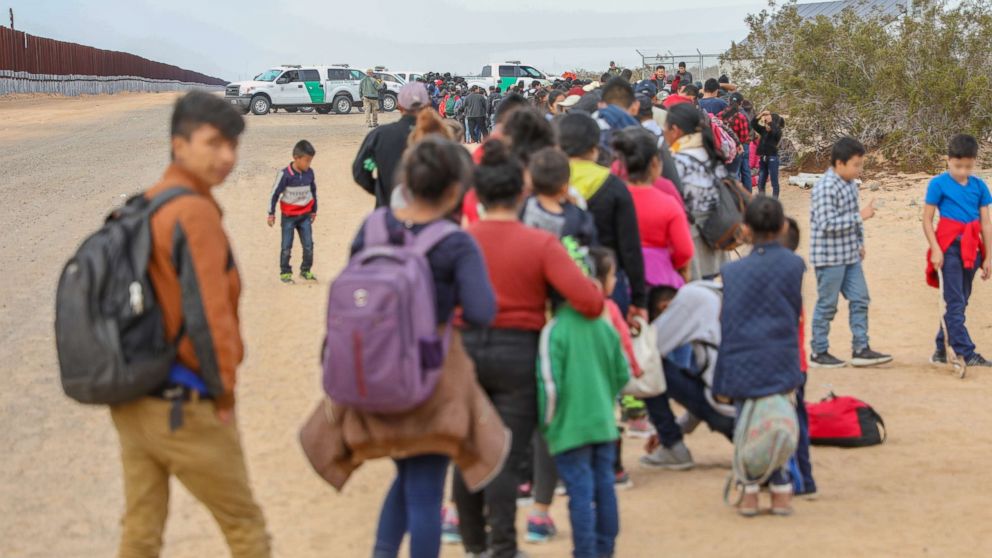 The largest group of asylum seekers who have ever entered the United States are tunnels below the border wall near San Luis, Arizona, on Monday, voluntarily turns into customs and border protection, according to the agency.
Interested in
Immigration?
Add Immigration as an interest in keeping up with the latest immigration, video and analytics news from ABC News.
Migrants can be seen as marching to hundreds of border guards, according to a video received by ABC News. Smugglers dug a series of seven holes, just a few feet long beneath the steel fence, with hundreds walking under the wall and a smaller number climbing it, according to CBP.
The fresh sand and the marks of the shoes on the rusty steel were still there when ABC News visited the site on Thursday.
The Agency says that 179 of the record 376 people who have crossed are children, including over 30 unaccompanied minors – children under 18 who travel alone,
The total number of unauthorized intersections has fallen since its peak in 2001 when CBP registered about 1.6 million arrests, according to state statistics. However, the demographics of these passes changed drastically.
Parents with children now account for over 80% of the total concerns for those crossing the 2000-mile border with Mexico. The vast majority of them, like the group near Yuma Monday, are handed over immediately or are looking for border patrol agents to start the asylum process.
CBP chief Yuma Border Sector Anthony Porvaznik said his ward needs better border barriers but more urgently needs funding to provide these families.
"This is our challenge No. 1, which we have here in the Yuma sector, is the humanitarian issue," Poravznik said. "As I mentioned, 87 percent of the concerns here are family units and unaccompanied extraterrestrial children."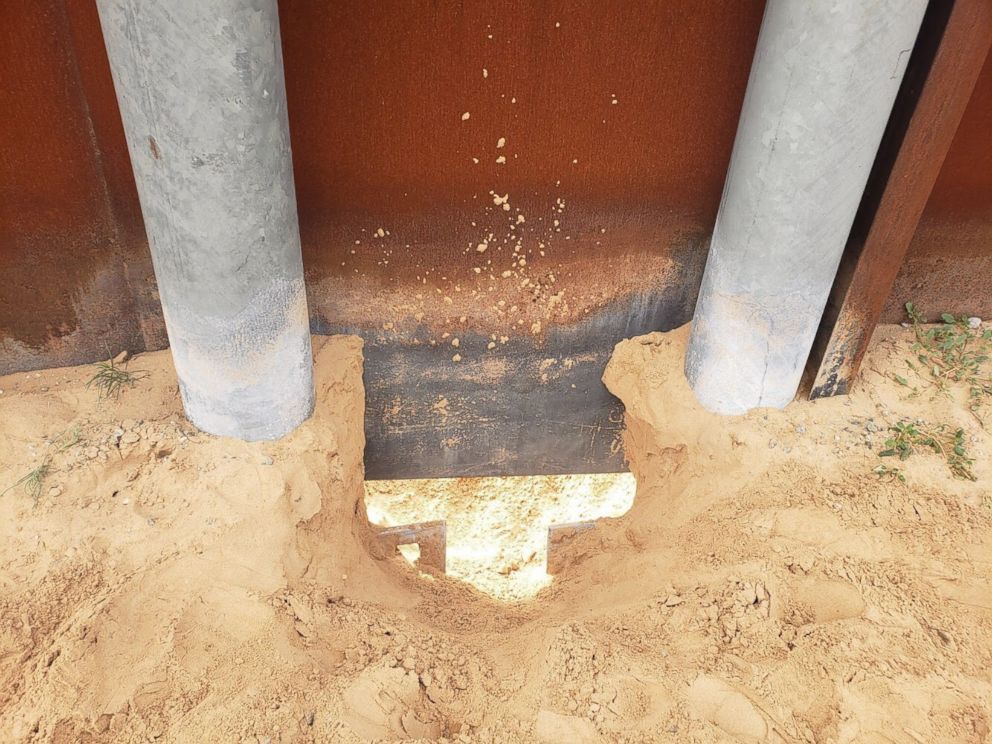 The mass crossing this week took place in a sparsely populated area of ​​the border – where the old border barrier model rises to about 12 feet of sandy soil. The expanded agency had only three agents patrolling this 26-millimeter section of the border.
Hours were spent to process the families, most of whom were sent to the centrally-managed center in Yuma.
"In my 30 years with the border patrol, I was not part of the arrest of a group of 376 people," Poravznik said. – That's really unheard of.
On Thursday, hundreds of asylum seekers were held in ash-thick glass windows that ignored a central tunnel where CBP's agents are working to handle them and provide humanitarian needs. Asylum seekers were divided into cells: fathers with sons, fathers with daughters, unaccompanied minors and mothers with children.
As in all similar facilities, CBP said it worked for their treatment as soon as possible and provided basic medical assistance. Still, detainees eat, sleep and use the bathroom in the same room. Residues of food were mixed with silver blankets on the floor. In one cage, several boys had rolled the blankets in an improvised soccer ball that they kicked.