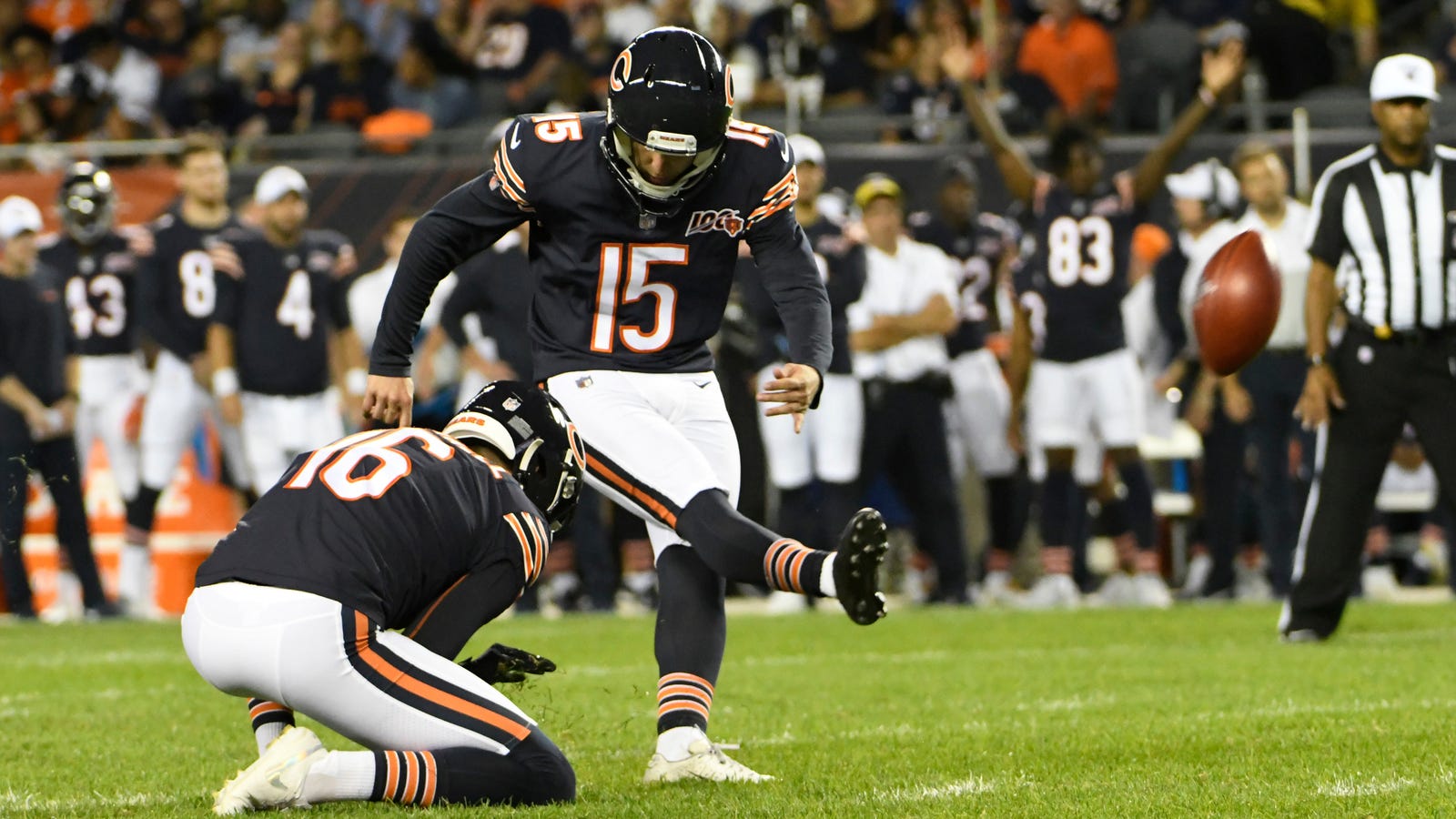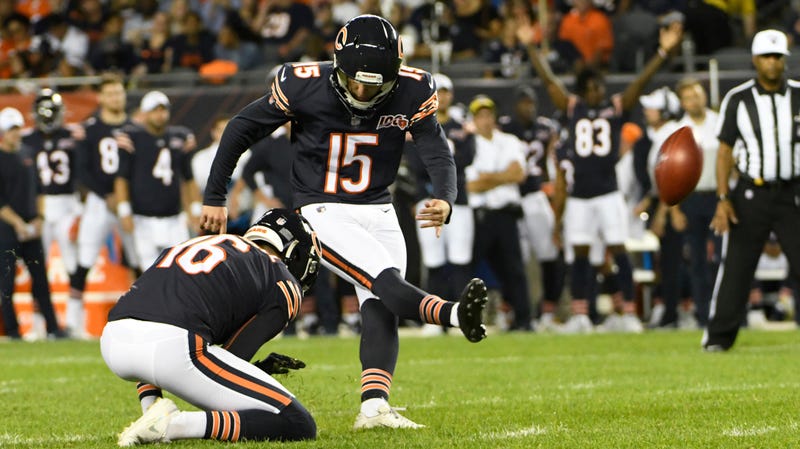 The Bears kicker race is an ongoing delight for anyone who is neither a fan of the bears nor a kicker listening to work. Nine – One Two Three Four Five Six Seven Eight Nine – The kicks were initially rounded up and thrown into Matt Nagy's weird, overbearing pursuit to somehow banish all traces of the double breast of our dimension. The process had its last dress rehearsal on Thursday night, in a bear show against the Titans, with Eddie Pinheiro, the tenth kick, on top of the job capture.
Pineiro hit a 58-yard home run against the Colts in the last Chicago preseason game, which is a pretty good indicator that he's a foot in the job. Since there were no other kicks in the camp, Thursday night was essentially a formality. And then Pineiro stepped up for an extra point after pushing the Bears in the first quarter and pulling so hard to the left that he even missed the damn net they use to keep the ball from floating in the stands:
Pineiro recovered perfectly, striking three relatively short goals at home, without another miss in what would have led to the loss of four points. And the conditions were far less than ideal because of the swirling wind, which made Pineiro's successes a little more impressive and his passing a little more understandable. Nagi talked about Pineiro's resilience after it ended but was particularly careful to find an answer for Pineiro's development with regard to if he was the starting kick of the team in Week 1. All there is still time for the Bears to get caught, as kicks are thrown around the league when the roster is finally shortened.
For his part, Pineiro said, "I felt like I gave everything I had," which is both delightful and probably related. It wasn't exactly the inspirational confidence finale of Matt Nagy and the Bears that fans were hoping for. The search continues.