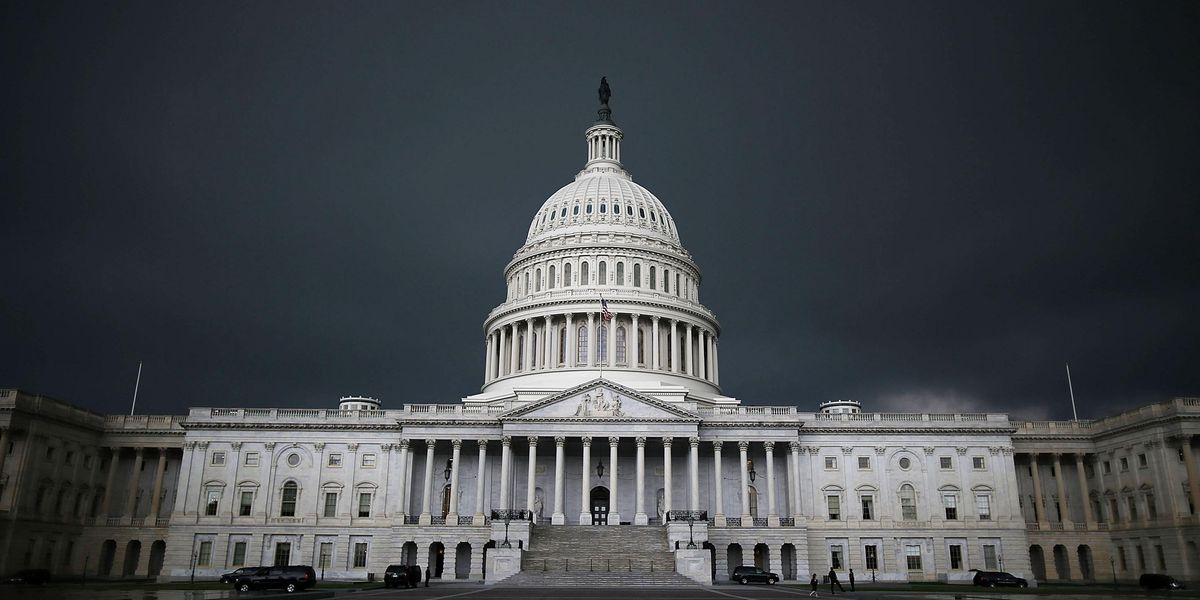 Washington, D.C. Muriel Bowser (D) has announced that people will not be allowed to dance at city weddings due to COVID-19 restrictions.
What are the details?
According to the New York Post, DC's latest regulations on social distancing "prohibit standing and dancing at weddings." Guests must remain seated and socially distanced at all times – both during the wedding ceremony and at the celebrations during the reception.
The latest order limits indoor and outdoor weddings to only 25% capacity, and any celebrations involving more than 250 people require a waiver.
The outlet noted that the announcement was made right at the beginning of the wedding season.
Stephanie Sadowski, a wedding organizer in the District of Columbia, told the store that the move was "crazy"
;.
"It was an absolute roller coaster ride," she said, noting that couples quickly choose to move their weddings out of town. "They want to have a party. Planning their wedding, they made concessions along the way, reduced, reduced and reduced the number of their guests in Washington."
"I hope the mayor will start looking at science, looking at the facts and looking at what the CDC recommends and allows," Sadowski added.
Sadowski told WTTG-TV that her clients were considering relocating their weddings to neighboring Maryland or Virginia.
"It was a complete crooked ball. It goes beyond just the May weddings that were originally [a]ffected, "she said." All our summer weddings, all our wedding falls are also very concerned and they ask what to do. Are we continuing to move forward with them or are we looking to move to Virginia or Maryland, where it is a very sure bet that they can have their perfect wedding there. "
What else?
In a statement to WTTG, Bowser's office said the ban was introduced to reduce the transmission of COVID-19.
The outlet announced:
A spokeswoman said it was being used as an extra layer of safety to reduce the spread of COVID-19 because when people stand and dance, their behavior changes. For example, people are more likely to get closer and touch. They did not respond to our request for an interview or additional information about why the District felt the need to have this when neighboring countries did not.
The station said a DC bride, who is due to get married in June, said there should be a "better solution".
The bride, Gillian Harrig, said: "We're used to wearing masks at the moment, we've been doing this since March. Why not allow dancing, but set masks as a requirement or even require a negative COVID test for wedding guests or provide your vaccination map. "
"Much of the country is reopening at this point, so to me no dancing or standing at the reception seems like a little more of a step backwards, instead of moving forward towards the greater normalcy we all look forward to." Add Harrig. "I think the light is at the end of the tunnel. I'm disappointed and shocked by that."
window.REBELMOUSE_LOWEST_TASKS_QUEUE.push(function(){
window.REBELMOUSE_STDLIB.loadExternalScript("https://assets.revcontent.com/master/delivery.js", function() {
});
});
window.REBELMOUSE_LOWEST_TASKS_QUEUE.push(function(){
//Facebook Pixel Code !function(f,b,e,v,n,t,s) {if(f.fbq)return;n=f.fbq=function(){n.callMethod? n.callMethod.apply(n,arguments):n.queue.push(arguments)}; if(!f._fbq)f._fbq=n;n.push=n;n.loaded=!0;n.version='2.0'; n.queue=[];t=b.createElement(e);t.async=!0; t.src=v;s=b.getElementsByTagName(e)[0]; s.parentNode.insertBefore(t,s)}(window, document,'script', 'https://connect.facebook.net/en_US/fbevents.js'); fbq('init', '1398069580413568'); fbq('track', 'PageView');
});
window.REBELMOUSE_LOWEST_TASKS_QUEUE.push(function(){
function menuClick() { console.log("clicked");
if (document.querySelector('.hambg-btn.js--active') != null) { document.getElementsByClassName('huge-menu')[0].style.display = 'none'; document.getElementsByClassName('hambg-btn')[0].classList.remove('js--active'); document.body.classList.remove("huge-menu-opened"); document.body.classList.remove("menu-opened"); } else{ document.getElementsByClassName('huge-menu')[0].style.display = 'block'; document.getElementsByClassName('hambg-btn')[0].classList.add('js--active'); document.body.classList.add("huge-menu-opened"); document.body.classList.remove("menu-opened"); } }
function addMenuClickListener() { var rebelMenu = document.getElementsByClassName('rebelbar__menu-toggle'); var menuClose = document.getElementsByClassName('hm__close'); var stickyMenu = document.getElementsByClassName('sticky-menu');
rebelMenu[0].addEventListener('click', menuClick);
if(menuClose[0] != undefined){ menuClose[0].addEventListener('click', menuClick);}
if(stickyMenu[0] != undefined){ stickyMenu[0].addEventListener('click', menuClick); } }
addMenuClickListener();
});
window.REBELMOUSE_LOWEST_TASKS_QUEUE.push(function(){
window.REBELMOUSE_STDLIB.loadExternalScript("https://assets.adobedtm.com/98de9919e92a38033805f9f035c43198533e4380/satelliteLib-38c7b1e4b1bb3e0378e82d10601662aebfb04eda.js", function() {
window.analyticsData = { events: {active: {view: {asset: {}}, device: {}}} }; window.analyticsData.events.active.device.appVersion = "1.1"; window.analyticsData.events.active.device.host = "premiere.off.us"; window.analyticsData.events.active.device.subHost = "theblaze.com"; window.analyticsData.events.active.pageName = "articles"; //window.analyticsData.events.active.view.asset.id = "articles|"+ __BOOTSTRAP__.post.basename; window.analyticsData.events.active.view.asset.name = document.title; //window.analyticsData.events.active.view.authorId = __BOOTSTRAP__.post.original_user_subsite.title; window.analyticsData.events.active.view.pubDate = "05/04/2021"; window.analyticsData.events.active.view.contentOriginType = "Premiere"; window.analyticsData.events.active.view.stationCallLetter = "TheBlaze"; window.analyticsData.events.active.view.stationFormat = "NEWSTALK"; window.analyticsData.events.active.view.stationMarket = "PREMIERE"; window.analyticsData.events.active.view.personalityId = "theBlaze"; window.analyticsData.events.active.view.tags = ["dancing-banned-at-dc-weddings", "dc-mayor-muriel-bowser", "dc-weddings", "weddings"]; window.analyticsData.events.active.view.photoGalleryExists = "FALSE"; window.analyticsData.events.active.view.photoGalleryPageView = "FALSE"; window.analyticsData.events.active.view.contentFrame = "page"; window._satellite && _satellite.pageBottom();
});
});
window.REBELMOUSE_LOWEST_TASKS_QUEUE.push(function(){
function test_adblock(func, id) { var t="0.1.2-dev", el = document.createElement('div'); el.id = id ? id : 'sponsorText'; el.appendChild(document.createTextNode(' ')); Object.assign(el.style, { left: '-999px', position: 'absolute' }); document.body.appendChild(el); setTimeout(function() { if (el) { var o = el.clientHeight === 0; func(o, t); document.body.removeChild(el); } }, 200); } test_adblock(function(is_blocked) { console.log(is_blocked); var wid = is_blocked ? 140286 : 140117, target = document.getElementById('rc-adblock-widget'); var el = document.createElement('div'); el.setAttribute('data-rc-widget', ''); el.setAttribute('data-endpoint', 'trends.revcontent.com'); el.setAttribute('data-widget-id', wid); target.appendChild(el); if (typeof window.renderRCWidget !== 'function') { var script = document.createElement('script'); script.src="https://assets.revcontent.com/master/delivery.js"; script.defer = true; target.appendChild(script); } else { window.renderRCWidget(el) } });
});
window.REBELMOUSE_LOWEST_TASKS_QUEUE.push(function(){
(function(s,u,m,o,j,v){j=u.createElement(m);v=u.getElementsByTagName(m)[0];j.async=1;j.src=o;j.dataset.sumoSiteId='f20bb26e74a94a53daa9113206b98941e1dfba90635d317b9efd9e33a89bf515';v.parentNode.insertBefore(j,v)})(window,document,'script','//load.sumo.com/');
});


Source link