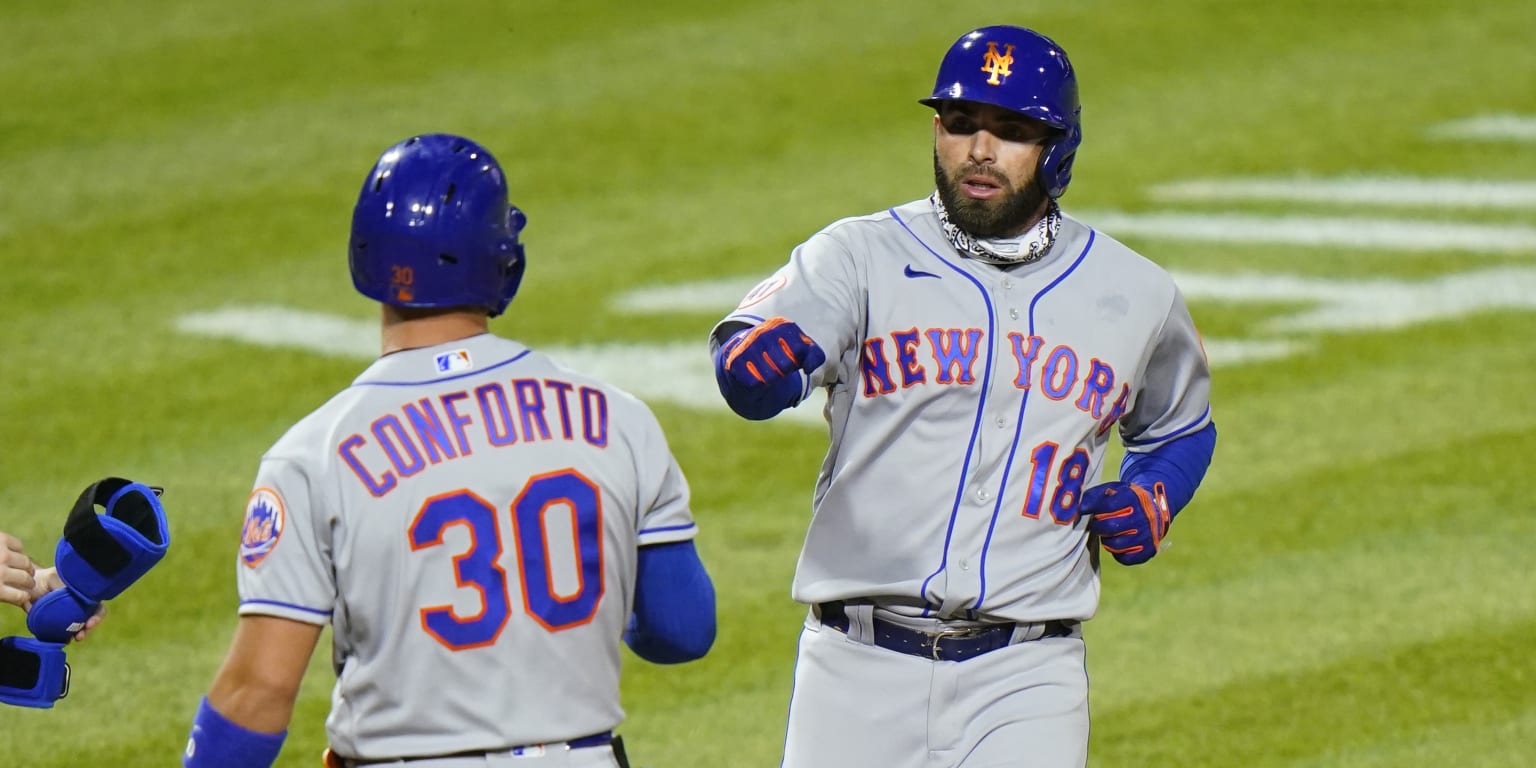 The Mets said all the right things in their hours before Sunday's game, admitting they understood Major League baseball's decision to fine Dominic Smith and Miguel Castro for their roles in Friday's base cleaning incident at Citizens Bank Park, but hinted that the situation is unfair. In the Mets 'mind, Phyllis' reliever Jose Alvarado was much more guilty than Smith, Castro, or anyone else wearing blue and orange.
In the end, it was Alvarado who hit Michael Conforto earlier this year, angering Smith at the time. It was Alvarado who started yelling at Smith a month later when he hit him, urging both dugouts to empty. Given such a story, the Mets had a problem with Alvarado. The Mets didn̵
7;t particularly like Alvarado. They wanted their revenge.
So with unusual joy, the Mets shot an alternative run from Alvarado on a busy base on Sunday night, reviving for six performances the eighth inning in an 8-7 victory over Phyllis.
Receding with two tracks entering the eighth, the Mets received a lead homer from Kevin Pilar. Jonathan Villar followed with a single, then scored from third in a strange game when first baseman Rhys Hoskins failed to spot him rounding the basics of Jose Peraza's single and lazily turned the ball to second baseman Nick Matton, giving Villar a window to the race.
Alvarado then came in, charging the bases for a unit and a walk before passing Conforto on five pitches to force Peraza's home side to move forward. Pete Alonso followed with a double to clear the basics to open the game.
Things got tense at the bottom of the ninth when Edwin Diaz allowed three games and left with an obvious injury. Hoskins was going to hit a home tie, but after reviewing the replay, a double-double was awarded, which hit the top of the railing and bounced back into play. Then Juris Family came in to record the final out, leaving runner Scott Kingery in second base.
Source link