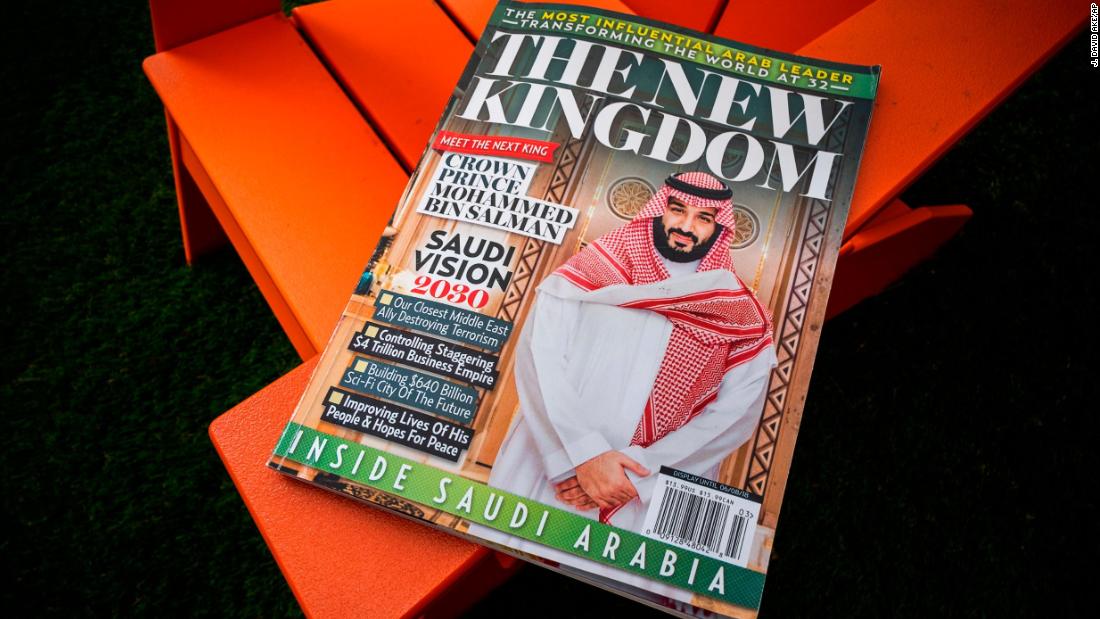 In a blog post last week, accusing the US media (AMI for a short time) of trying to blackmail him, Amazon Chief Executive Jeff Bezos also mentions the "Saudi corner" in which the company appears as if he left traces of journalists and prosecutors. I follow.
Now federal prosecutors are investigating whether AMI may have violated immunity dealings with Bezos last year. On Monday, the Wall Street Journal reported that AMI had sent a letter to the Justice Ministry last year asking for an opinion on whether to register under the Foreign Agents Registration Act.
The law requires people and companies that are "agents of a foreign director" working on behalf of a foreign government or a political party to register with the US government and to indicate their information accordingly. The law was initially adopted to combat Nazi propaganda in 1
930.
AMI questioned the act last year after publishing the promotional magazine for Saudi Arabia and bin Salman. His enchanted portrait of Saudi Arabia as the "magic kingdom" was described by some observers as propaganda.
This is "Exhibition A in the case of strange AMI, difficult to explain, so far unexplained interactions with Saudi Arabia," Spencer Ackerman of The Daily Beast who reports the existence of the magazine, CNN said last weekend.
AMI officials justified the magazine as a sensible business move, citing the Royal Prince's repeatedly announced voyage to the US last March as "the readers' interest in Saudi Arabia.
Peeker Attorney Elkan Abramovitz said in an ABC interview Sunday that AMI is actually seeking funding from Saudi Arabia. But he said the company "has never received any".
The newspaper reported on Monday that AMI wrote to the Justice Department "after several news stories about the publication of the Pro-Saudi magazine."
A partially edited version of the Ministry of Justice's answer, which does not mention the media company that has written to him, says the government concludes that the company in question is not required to register because there is no business relationship between the company and Saudi Arabia.