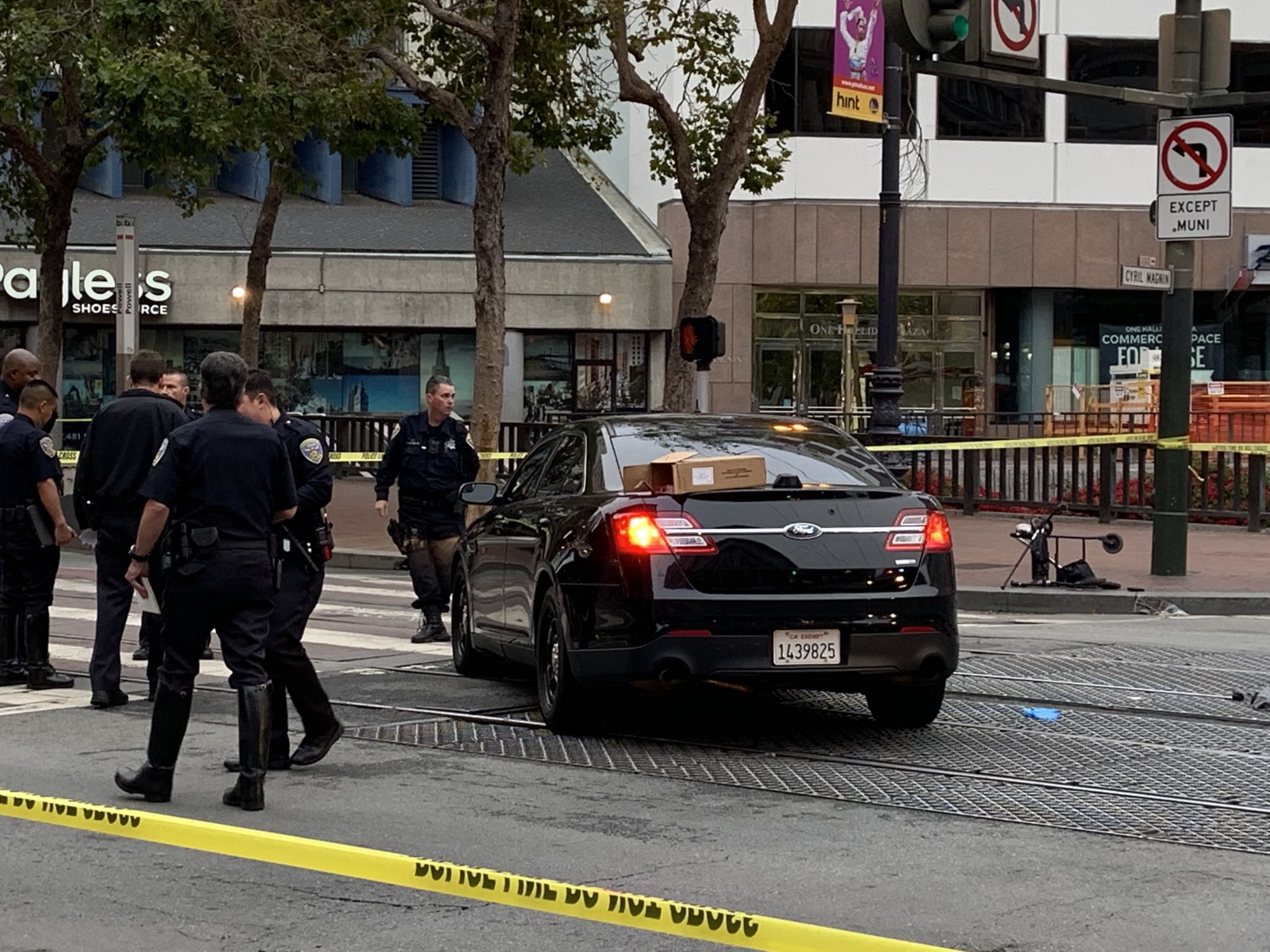 A San Francisco pedestrian died Thursday morning after being on the street on the 5th street, confirmed employees. The tractor-trail driver escaped from the scene after claiming he had hit the pedestrian and police said the suspect had already been detained.
"The driver cooperates with the police but has not yet been arrested," according to KRON 4. 19659011] The San Francisco Police Department responded to the call for a crash with the pedestrian at 5:42 AM The victim was taken to the hospital with life-threatening conditions and later died.
A part of Market Street on the 5th Remnant Closed as police investigate the incident. Closing has created traffic jams in downtown San Francisco as cars are redirected.
The investigation blocked Mooney's trains and buses, including F Market, 5, 6, 7, 9, 21, 27 and 31, in both directions. ,
TRANSPORT: Muni Metro trains do not stop at the Ambarcadero due to a drainage problem
Muni has posted on Twitter, "#FMarket bus buses are ordered to support SVC B / T 17th / Castro and Van Ness / Marketplace / Beach / Jones & Ferry Plaza. "
This story will be updated when more details appear.
Amy Graff is the news producer for SFGATE. Send an email to agraff@sfgate.com.
Source link