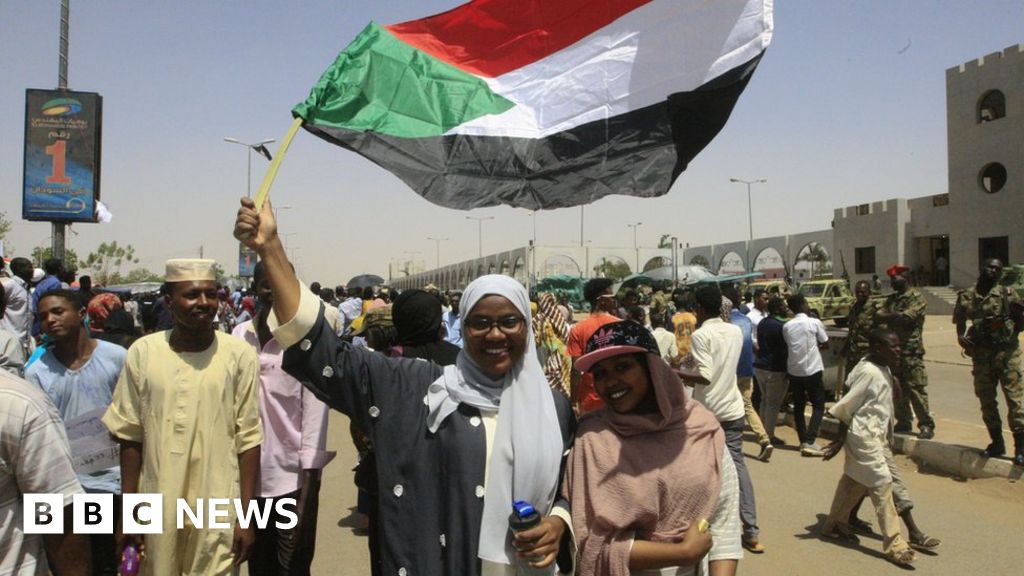 In a televised address Saturday, General Burhan vowed to "eradicate the regime" by vowing to uphold human rights, end the evening hours, release political prisoners immediately, dismiss all provincial governments, test those who killed demonstrators and to tackle corruption
But the Sudanese Association of Pro-Democrats (SPA), who runs the demonstrations, said the Council's response "has not reached any of the demands of the people" and called for the protests to continue.
Restructuring state security, arresting "corrupt leaders" and dissolving militias acting with former President Bashir.
The location of the former Sudan leader is currently unknown, but coup leaders say he is safe.
Mr Bashir is indicted on charges of war crimes and crimes against humanity in Darfur by the International Criminal Court.
But the military council said it would not extradite him, though he could be sued in Sudan.
The Bashir National Congress on Saturday called his surrender unconstitutional and asked the military council to release the party.
Major General Shanto said the former ruling party would not participate in the civilian transitional government but could apply for candidates in the next election.
Source link