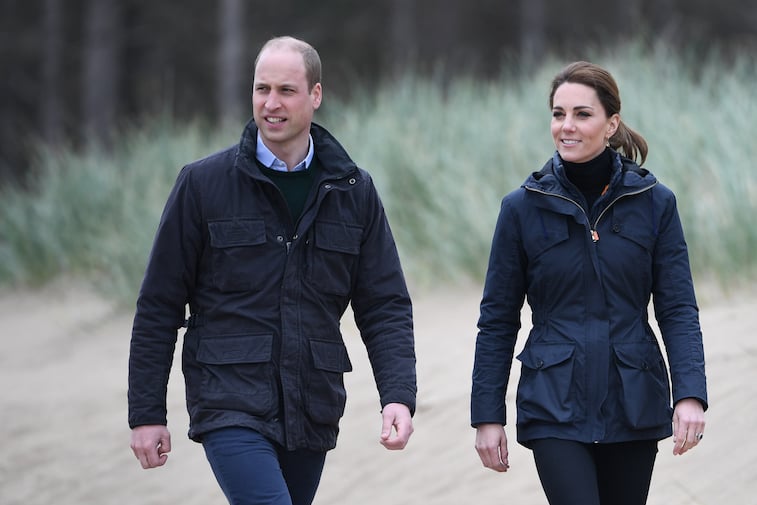 Prince William and Kate Middleton married in the spring of 2011. With eight years together, the couple had more than their share of time to get to know each other.
The honeymoon phase comes and disappears. Pink-colored glasses were thrown away.
However, the Duke and Duchess of Cambridge have no shortage of sweet words to whisper to each other. Let's take a look at five of the sweetest things Prince William has told about his beautiful wife, Kate Middleton.
she thinks she loves the day and I think; to hope that she will be very proud of us and both of us for the day. I'm very sad she will never get a chance to meet Kate. & # 39; Paul Ellis ̵
1; WPA Pool / Getty Images

Unfortunately, Princess Diana could not attend the wedding of her eldest son. However, Prince William was convinced that his late mother would be delighted with the big day. While talking to ABC host Katie Curick, he admitted he wanted his mother to be present.

He said he believed he would be proud of both. Prince Harry hit this line with this line: "She would love Kate." – Prince Harry
a This is a very special moment for Catherine and me. I feel like getting home. "As you may know, the Duke and Duchess Cambridge are the first to cross the roads while studying at St. Andrews University. The charming couple has talked about their first meeting many times, but it is this two-legged prince William who takes the cake!
A sincere feeling was said when the couple returned to university for the 600th anniversary celebration in 2011.
While Middleton may have lost words during the emotional moment, she shared this delightful memory when she was discussing [19659011] "Well, I actually think I was bright red when I met you and disappeared, feeling very shy to meet you." Kate Middleton (The Telegraph)
looks, fortunately. "