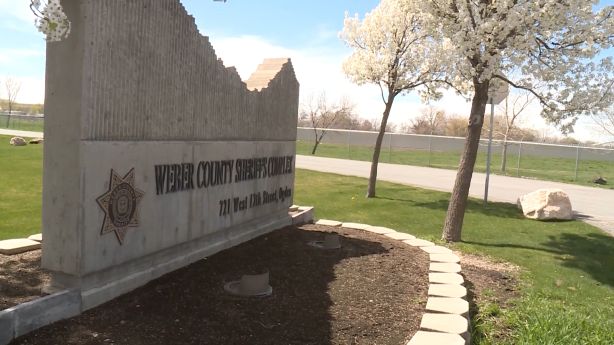 OGDEN – A prisoner at the Weber County Jail last week tested positive for COVID-19, according to authorities, which could be a case of reinfection.
The prisoner was also positive for the virus in July, but never showed symptoms, Weber County Sheriff's Office officials said Tuesday.
Months later, on October 9, the person showed a sore throat and received a COVID-19 test, which returned positive the next day.
The prisoner was tested in July after the prison experienced an outbreak of more than 80 prisoners with positive results. Mass testing was completed in response to positive cases.
The prison saw its first positive case on June 21 and had no active cases since August 26 last week.
Officials still do not know how this prisoner contracted the virus, and the prisoner has since been transferred to medical isolation under the care of medical staff.
Mass testing will again be performed for all exposed patients.
While officials are still unsure if this is a rare case of reinfection of COVID-1
9, the sheriff's office said it was possible.
Earlier this week, health officials confirmed that a 25-year-old man from Nevada had contracted COVID-19 twice and eventually recovered both times. Although health officials say reinfection is possible, it is considered extremely rare.
The sheriff's office will work with health professionals to determine if the case was a reinfection.
For now, the prison follows the guidelines of the Centers for Disease Control and Prevention and treats the case as a new infection.
"Managing COVID in a correctional facility is a challenge," Weber County Sheriff's Office wrote on Facebook. "We appreciate the efforts of all staff, including our healthcare provider, Vital Core Health Strategies, who have faced the challenge of facing this challenge."
×
More stories that may interest you
Source link