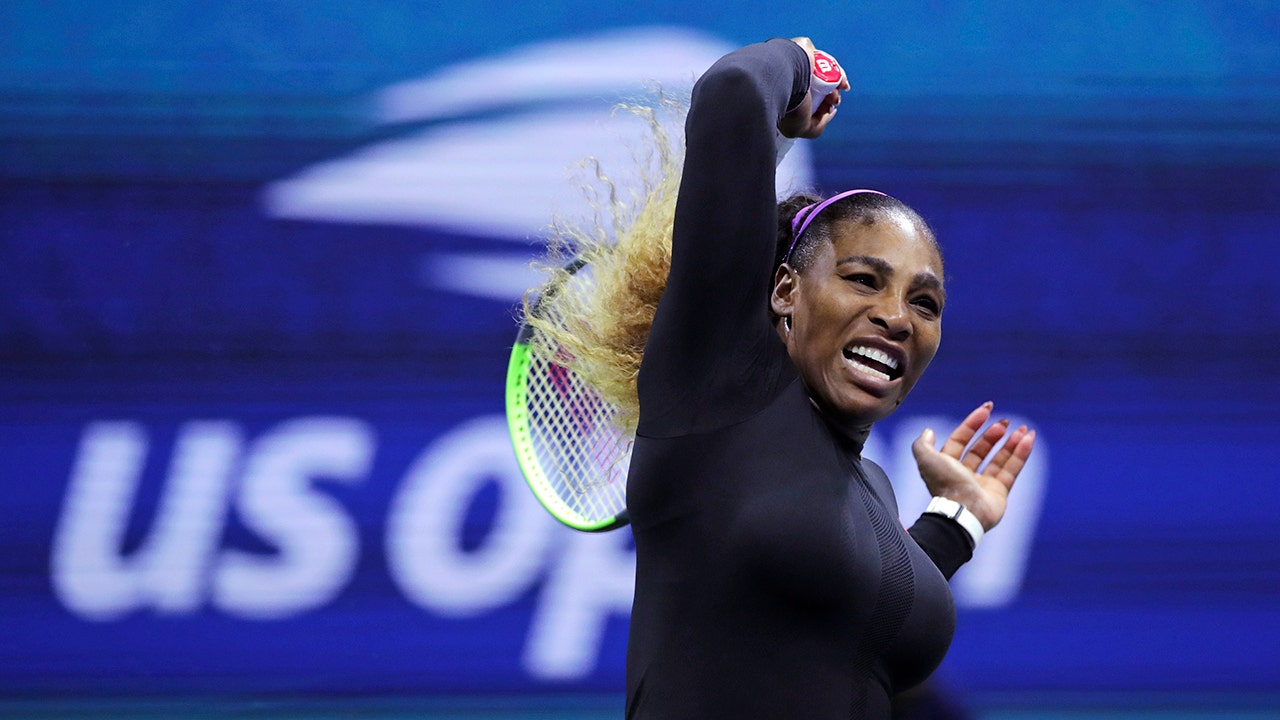 Serina Williams' husband turned several heads during a first round match against Maria Sharapova on Monday at the US Open.
Alexis Ohanyan was spotted in the stands applauding Williams and many noticed that he was wearing a D.A.R.E. A T-shirt that looked like a barely visible photo of Sharapova, who was stopped in 2016 to test positive for a banned substance after the Australian Open.
COMMISSION OFFICE: GAUF AVOIDS DEFICITS TO MAKE OPEN DEBUT
D.A.R.E. is an abbreviation for drug abuse resistance education that seeks to prevent children from turning to drugs and gangs. The program flourished mainly in the 1980s and 1
990s.
Williams defeats Sharapova with ease, 6-1, 6-1. Williams improved to 20-2 over the Russian tennis star, which now includes 19 straight wins.
CLICK HERE TO GET THE FOX NEWS APPLICATION
Williams is now facing American Katie McNally in the second round on Wednesday night.
Source link