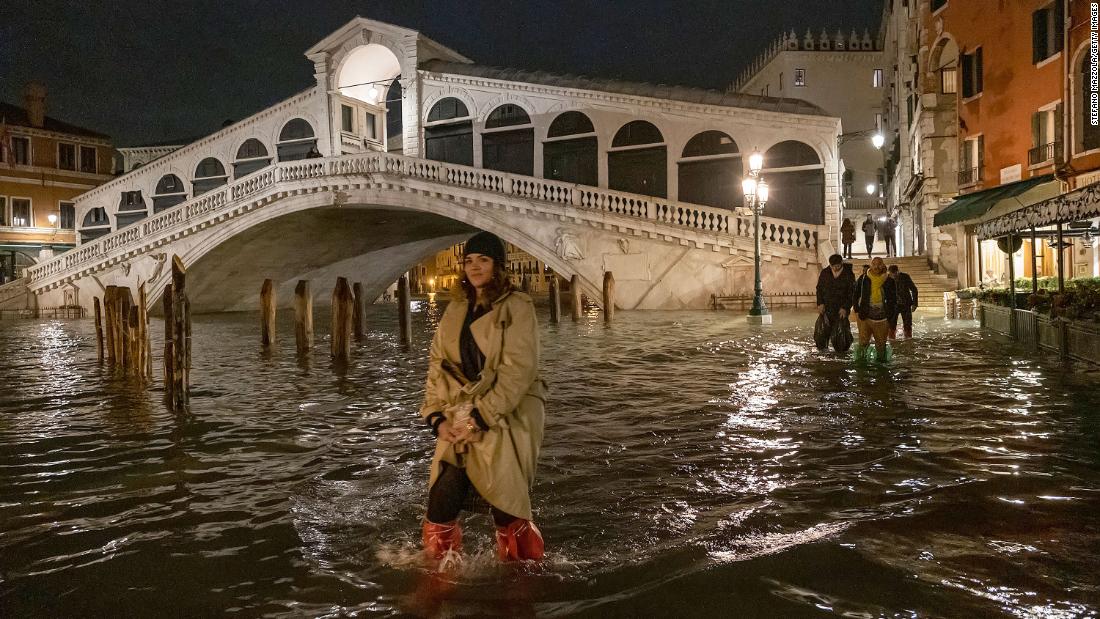 An unnamed man was killed Tuesday night while trying to run electric pumps at his home on Pelestrina, said Alexandro Bertasi, spokesman for the mayor of Venice, told CNN.
The popular tourist destination was hit by an extreme tide Tuesday night, reaching a maximum of 187 centimeters (73.6 inches), according to a statement by the Venice government Wednesday morning.
This is the worst flood in Venice since 1966, when the city was hit by tides up to 194 cm (76.4 inches) high, according to government statistics.
On Tuesday, the Civil Protection Center for tide forecasting and reporting said 45% of the city was flooded. Thirty volunteers will be deployed Wednesday to help with the cleanup, he said.
Photos show that the waters flood St. Mark's Square in front of the famous Basilica and spill into the luxurious Gritti Palace Hotel.
The Government of Venice has announced that after the "high tide" it will "send a state of emergency" to the central government of the country. All schools will be closed Wednesday due to weather conditions, local authorities said.
In addition, she asked citizens and businesses to gather evidence of any damage they had suffered so that they could claim compensation.
Mayor Luigi Bruniaro
blamed
climate change for unusually high tides and said the tide was "a wound that will leave a permanent imprint."
Only about 53,000 residents live in Venice, which is seeing its population decline over the last 50 years as it seeks to master tourism.
Tides of 140 cm (55 inches) or more are known as "known viola" in Italian and are usually held in the winter, according to the Venice City Council website.