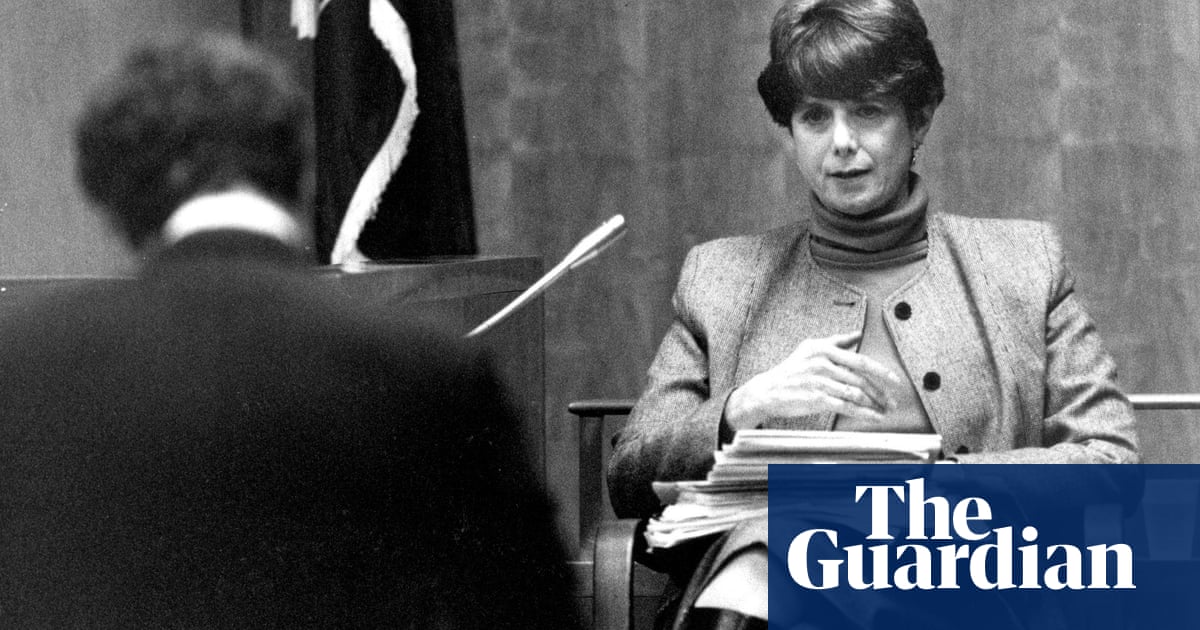 er Dorothy Again Lewis knows how to perform in a deceptive interview. Lewis, a clinical psychiatrist, interviewed, according to her census, more than a hundred murderers, death row inmates and some of America's most notorious serial killers, including Arthur Shawcross and Ted Bundy. She has witnessed numerous hearings of death sentences for hardened, undisputed murderers ̵
1; almost always on behalf of the defense's request for insanity, leading to New York profiles and sometimes ridicule.
As noted in Crazy, Not Insane, an HBO documentary by impossibly busy Alex Gibney ("Totally Under Control," agents of chaos, both from earlier this year), Lewis has traversed an abyss that few would dare or they would consider approaching. It seeks neither condemnation nor revenge, but information: an empirical sketch of the darkest faculties of the human psyche, the limits of empathy for the sickest minds.
Lewis, now in his 80s, is petty, candid and measured; on camera, she pores over old recordings with undiminished curiosity and residual anxiety about potentially missed diagnoses from years ago in a career credited with a constant understanding of crime in America, and in particular illustrates the merging of factors – a "recipe for violence" as she puts it. – That makes a killer. The film combines the evolution of Lewis's research with her philosophical conclusions from years of investigating murderous individuals: first and foremost, faith against inherent evil. "You realize that when you talk to these people who have committed really extremely violent acts, there is an environment that has created this," she told the Guardian. "These people were not born dangerous. They are not born evil.
"You get a combination of environmental and intrinsic factors that make a person very violent," Lewis said. "I do not think anyone is born evil. Or maybe you will say that we are all born with the capacity for evil and you deal with it differently. "
Evil, as she pointed out in the film's controversial 2002 interview with Bill O'Reilly, is a religious concept, not a medical or scientific one. Crazy, Not Insane traces the career intention of defining, testing, and identifying biological and psychological manifestations of the concept beyond the spiritual determinism and philosophical evolution of fixation, as a Jewish child in 1940 in New York, on "what made the Nazis note." to a long sentence against inherent violence.
Together with longtime associate Dr. Jonathan Pinkus, a neurologist, Lewis, a psychiatrist at Bellevue Hospital in New York and a professor at the Center for Child Research at Yale University, identified three common factors in the most violent offenders: predisposition to mental illness, especially psychosis; abnormal brain dysfunction, especially of the temporal or frontal lobes, which control emotional regulation and control of impulses; and almost invariably horrific childhood abuse, often buried outside the reach of memory and engulfed in some manifestation of dissociative identity disorder (DID), formerly and most commonly known as multiple personality disorder.
When Lewis first referred to dissociative identity disorder as a defense of insanity in the 1980s, especially in the widespread lawsuit against Arthur Shawcross, who terrorized the Rochester, New York area in the late 1980s (and has a cyst, pressing his temporal lobe, as well as scars on his forehead, probably from both violence and accidents), Louis was widely fired. Dissociative identity disorder is already included in the DSM (Diagnostic and Statistical Manual of the American Psychiatric Association), although some psychiatrists dismiss Lewis's diagnoses as forced impressions of individuals by the interviewees.
Lewis, both in the film and on the telephone, argues that her diagnoses are often supported by evidence of segmented identities in past records – old letters, diaries, school works and even works of art can show significantly different handwriting, signatures, vocabulary and spelling patterns between persons. She often finds evidence of childhood violence outside the prisoner's memory: through physical scars, interviews with family members or in the parents' medical records.
Crazy, Not Insane is as much a personal study of a person's ability to apply clinical care to the most pressing issues of individual evil as it is an investigation of what makes a killer. Dr. Lewis is a psychiatrist, a frankly curious researcher, an archivist of dissociative identity disorder; she is the mother of two children, the widow of her beloved husband Mel, the curator of her memoirs. Asked how she separates the grim knowledge of her work from her home life, Lewis replied: "It must be obvious now that I'm not breaking away. There are some really grotesque things you find, such as the horrifying and chilling scars of physical violence in the past, but that's the question you need to be prepared to do if you want to see such patients. If not, stay in a private office and you will not have to put up with such things. "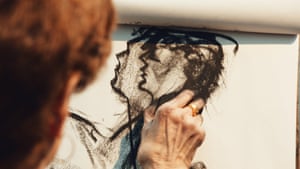 What allows her to endure then? To have the ability to face a black hole in the dark, to pursue philosophical pretzels of guilt, complicity, and boundaries of empathy? "I don't know … It was just me," she replied. "But I think I'm going to see a prisoner, say, or a serial killer, with the same open mind I have if someone comes to my private office."
This open consciousness extended to Bundy, the paradigmatic American serial killer, a deeply manipulative man who spread the image of a "normal" and polite magician. Lewis, on the other hand, revealed in family interviews that Bundy's story of an unremarkable idyllic childhood was anything but; his first three years were marked by instability and possibly abuse by his fickle grandfather, who pretended to be his father. Even more provocatively, Lewis admits that she misdiagnosed Bundy in her lifetime; in the film's final third, Lewis claims that Bundy also showed some level of dissociative identity disorder, based on letters provided by Bundy's wife showing alternate characters and multiple signatures – including "Sam," his grandfather's name.
During the film, Lewis implicitly claims to imagine what can be learned if society views homicides as a clinical condition; such an invitation to present a world less oriented towards revenge, more towards human capacity, stimulates the prison abolition movement, which is thriving in mass recognition this summer, along with protests for racial justice and national reliance (for some) on the American system. for criminal justice. And yet most of the discussions about abolishing the prison have been set: what to do with the world's Ted Bundy? Lewis argued through "Crazy, not crazy" against the death penalty; Bundy could give an invaluable idea of ​​the minds of the most hardened killers, she said. But she does not advocate changing sentences or lifting locks for people with a tendency to murder or record. "At the moment, I don't think we really know how to cure a lot of these things – until we know how to do it, you have to protect society," she said. "It's ridiculous to say 'oh, I'm so sorry about that and so about what happened to him, so let's let him go,'" she added. "It's both crazy and insane."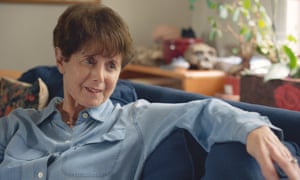 For all the pop cultural connections in Lewis's work – a loose comparison with Clarice Starling, Bundy's enduring and often nasty passion (see: Zac Efron starring Netflix Extremely Wicked, Shockingly Evil and Vile), the spread of real crime as often exaggerated and undercooked genre – Lewis has little interest in fictional images of serial killers. Nor was she willing to discuss the real crime – "I'm not familiar with this genre, unless it applies to every person I've seen," she said. "I can't comment on people who are fascinated by this."
However, Lewis turned her attention to another "current atrocity," which is "even more fascinating" if you will, namely the separation of young children from their parents at the border, a type of child trauma she has long studied as a key component of violence. , played on a line. "It's torture. Anyone who can't admit this has really had a very rude, very unloving upbringing, "she said, calling the separation of families under the Trump administration's zero-tolerance policy" unforgivable "as a directive.
"Here are these people – I don't know if you can tell these men because it was a woman [the secretary of homeland security, Kirstjen Nielsen] who signed on [the policy] "But all these men raised their hands and said yes, come on, do it," she said. "And you're just wondering, what the hell had them to do?"
Source link