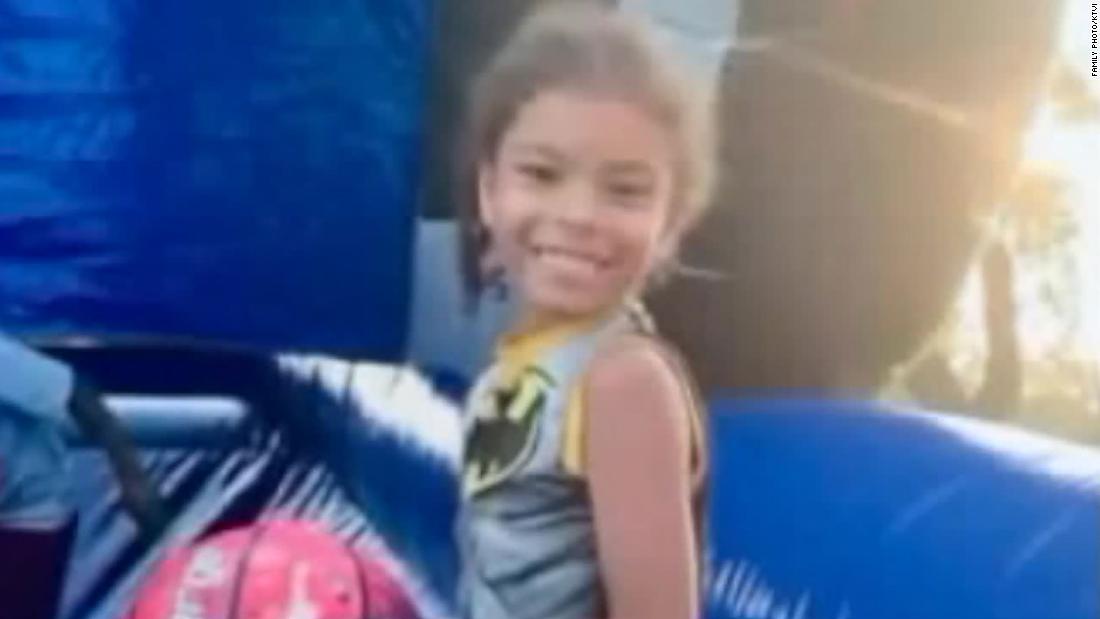 The most recent victim is Xavier Usanga, only 7-years-old, who was shot and killed on Monday while he and his sisters were playing in the backyard of their home in Hyde Park, police said.
Xavier, the youngest child of Dawn of Usang, had to start second grade in elemental glue the next day, his mother told CNN, which is affiliated with KTVI. The illuminating smile of her only son will be missed.
"It has affected many people in the community. He was a really great boy, "his mother said in tears.
Two men were shooting at each other on the street when her child became one of the innocent victims of violence in the city, she explained. "The bullet went through my son's throat and then grazed my daughter's elbow," Usanga told KTVI.
An 18-year-old was also critically injured during a bombardment on a summer night, according to Major Mary Warneke, deputy commander of the St. Louis Metro Police Department.
Warneke did not hide his anger when he delivered his message on the streets Tuesday, holding a press conference in Xavier's neighborhood. She said four children under the age of 10 were only killed in the area this year, and noted that the suspected deaths of other children were still being investigated, so that number could be even higher.
"You've been doing this for a long time and there's a line that used to be – you don't hurt a kid," she said. "And that line has been crossed too many times. And I know people have information and they don't come forward. It's shocking."
Children dying on the streets "are not the norm," Warneke said. "I don't want our region to be desensitized to that."
Unwanted ranking
According to statistics, St. Louis is currently the "murder capital" of the United States. Located on the west coast of Missouri on the Mississippi River, the midwestern city led the nation from 2014 to 2017 with the highest homicide rates in major cities, according to statistics from the Federal Bureau of Investigation.
In 2017 (the FBI's most recent statistical year), St. Louis had 66.1 homicides per 100,000 people. By comparison, overall countrywide statistics were 5.3 homicides per 100,000 people in 2017, according to the FBI.
has recaptured the latest crime statistics released by the St. Louis Police Department. Homicides and assaults have increased in the first seven months of 2019 in the city, compared to the same period in 2018.
St. Louis homicides year after year number 114, compared to 105 at the same time last year – 8.6% correction. Over the same period, there was an increase of 6.4% in aggravated assaults: 2327 pistols, a knife and other assaults occurred annually to this day compared to 2188 last year. Rape, including attempted rape, decreased by 22.7% compared to last year in the first seven months of 2019.
However, overall, the St. Louis Police Department reports that overall human crime has increased by 3.6% so far this year.
Not only statistics
The numbers are meaningless to the mother of a child who is killed. Dawn Usanga wants the person responsible for Xavier's death to be brought to justice, she told KTVI.