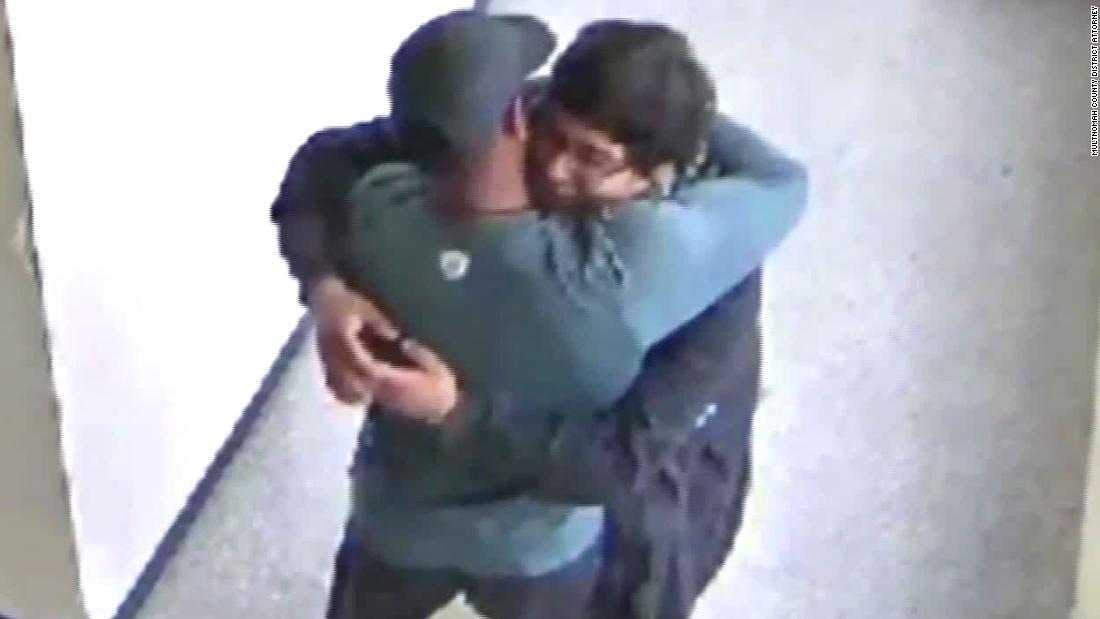 The student entered the classroom at Parkrose High School in May, intending to use a firearm to take his own life, according to a statement from Multnomah County Prosecutor's Office last week.
Reports say at the time that Coach Keanon Law had handled the student. According to emotional surveillance footage released by the District Attorney's Office on Friday, Lowe did nothing of the sort.
Instead, he hugged the student.
Footage shows that the student, identified as Angel Granados-Diaz, is walking down the hallway where he is filming the camera. He shifts when he enters the classroom, just behind Lowe's. Seconds later, people start running through the hallways.
Low was spotted leaving the classroom with a shotgun in his right hand. With the other hand, the coach holds the student one arm away. Another staff member enters the hall and retrieves the gun from Lowe's.