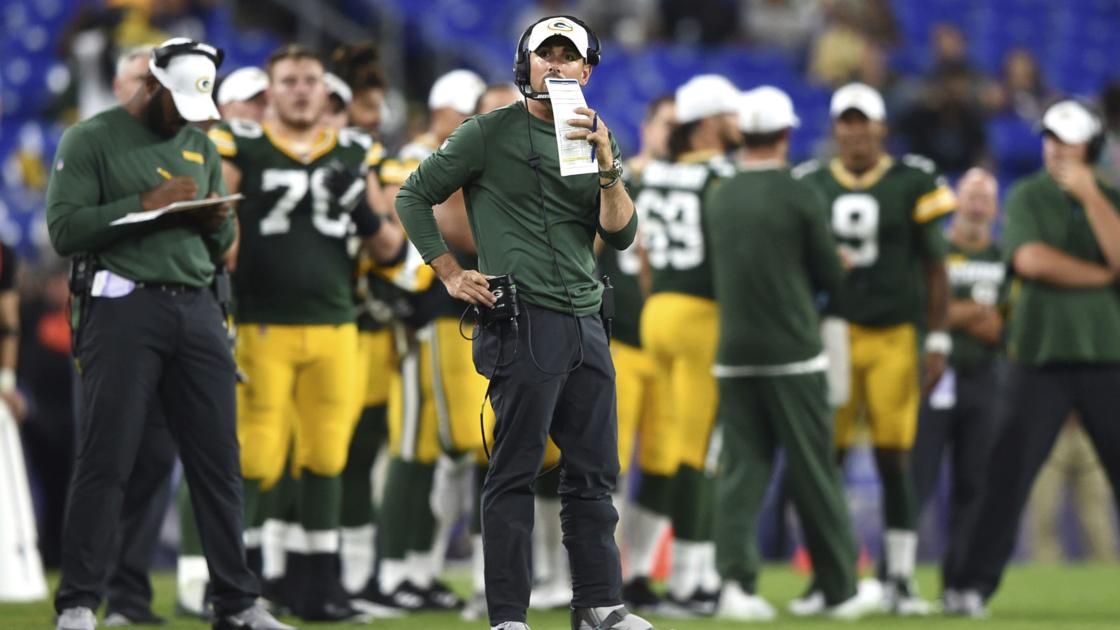 1. JONESING FOR ACTION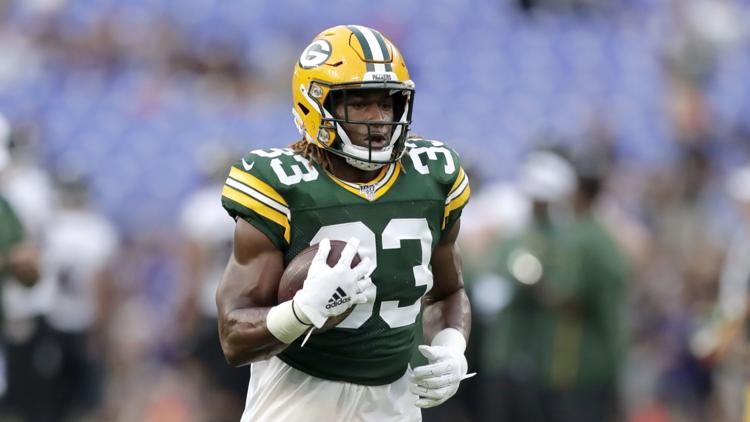 While Packers coach Matt LaFleur wanted to keep everyone guessing if the quarterback of the game was Aaron [194545] ] playing against the Raiders, he kept no such secrets about the "other" Aaron, who will be so vital to the crime this year – running back Aaron Jones (above).
"I'm expecting him to play a series or so," LaFleur said before the team left for Winnipeg. Asked if he felt he needed to see Jones in the new out-of-area scheme, LaFleur replied, "I don't think so. I just think it's nice the rear ones understand – they haven't been hit that long. Just to feel what it is to hit, making sure we are protecting the football, so you want to go back. "
Jones, who averaged about 5 yards a carry during his first two NFL seasons but completed both years of knee injury injury, did not play in the first two preseason games and did not participate in joint practices with Houston Texas because of a knee injury early in camp. So while he may not be happy to fight him, he also knows he is needed.
"I mean, nobody likes to hit," Jones said with a laugh. "Hey, football is back. Take the first one or two hits, you know you have to lower your pad level. It starts to remind you, "Hey, this is football." It's never a bad thing. I prefer not to be hit and land, but it's football. This will happen.
2. WIDE OPEN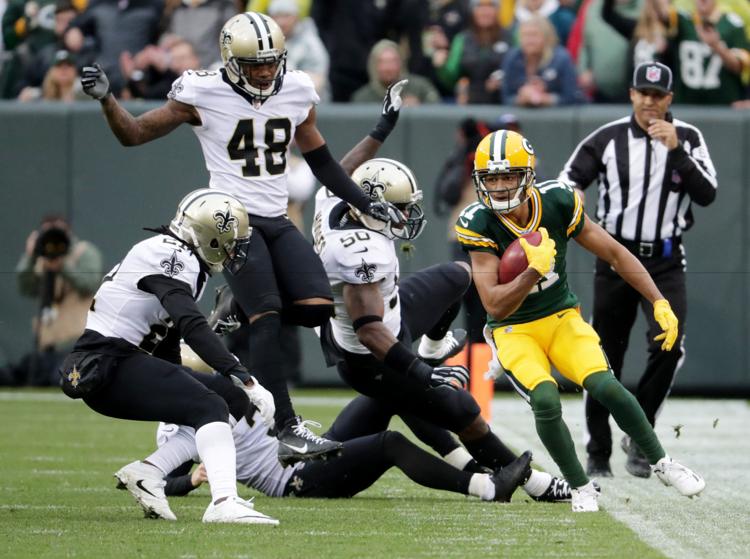 Barring injury or out of the blue trade, there appear to be four wide receivers who can plan to be on the Packers' 53-man squad when camp ends: Davante Adams Geronimo Allison Marquez Valdes-Scantling and Jake Kumerow . Then, multiple receivers fight over what can only be one or two lists. Among the top contenders: Receiver / Returner Trevor Davis (above); 2018 drafts J & # 39; Mon Moore and Equanimeous St. Brown ; late-season pickup Alan Lazard ; and raw recruiting agent Darius Shepherd .
According to apostate Aaron Rodgers while this group may not have distinguished summaries, it is "one of the deeper groups we have"
"Alan is definitely good enough to be player in the NFL. I think he had a fantastic training camp, "Rogers said." Almost quiet, I think EQ had a really nice camp. I think he was very consistent. Obviously MVS really jumped and played well. I think Geronimo really He made a number of players where "OK, this is a G-Mo I remember from 16 and 17", making a play on terrain and running routes and opening up. I think J & # 39; Mon Jake obviously has every play he makes a play in. There's not much else to say about him Darius Shepherd has obviously played some plays.
I'm excited about this group. In my opinion, more than any other year, there is so much competition for spots. "
This game could be a turning point for some of these receivers, and for them, coach Matt Lafleur and General Manager Brian Gutekunst would welcome some separation. "
" It's a blessing and a curse, "LaFleur says of the depth of the receiver." We are so grateful that we have many guys that we think they can play, but it's difficult when you have to get those final resolved
3. GET PHYSICAL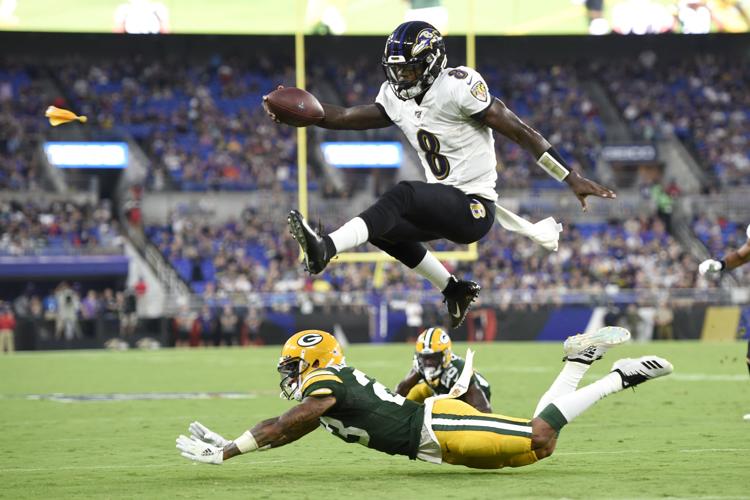 Confused by flickering tackles and in the first two games by Head Coach the last two weeks – coaches have been using a practice-based approach throughout the week, emphasizing the importance of taking good angles to the ball carrier, striking a balance on approach and packing the offensive player upon arrival. Until LaFleur began full manipulation during the 11-11-11 periods, there were times when the physics of defense surprisingly took offensive players.
While the biggest perpetrators of the Missing Player Front were players that Michael Pettin made clear this week that the problem must be solved and that it applies to everyone on this side of the ball – with no excuses or exceptions .
"We have to walk this fine line (in practice)," Petin explained. "I know every team has their own philosophy, but knowing a lot of coaches in the league, most teams don't work live in practice. This is something you should try to simulate the best you can.
"Many of our omissions are with our young boys. I think some of them just get used to the speed of the game, and some of the athletes they try to cope with, unlike what they did in college. But we will continue to work it. We will not panic and go live. We understand the problems and what the culprits are and we hope to take a step forward this week. "
Jason Wild covers the ESPN Wisconsin package. Listen to it with former Packers and Baders offensive lineman Mark Tasher from 9:00 a.m. to "Wilde & Tausch" at 100.5 FM ESPN Madison.
Source link