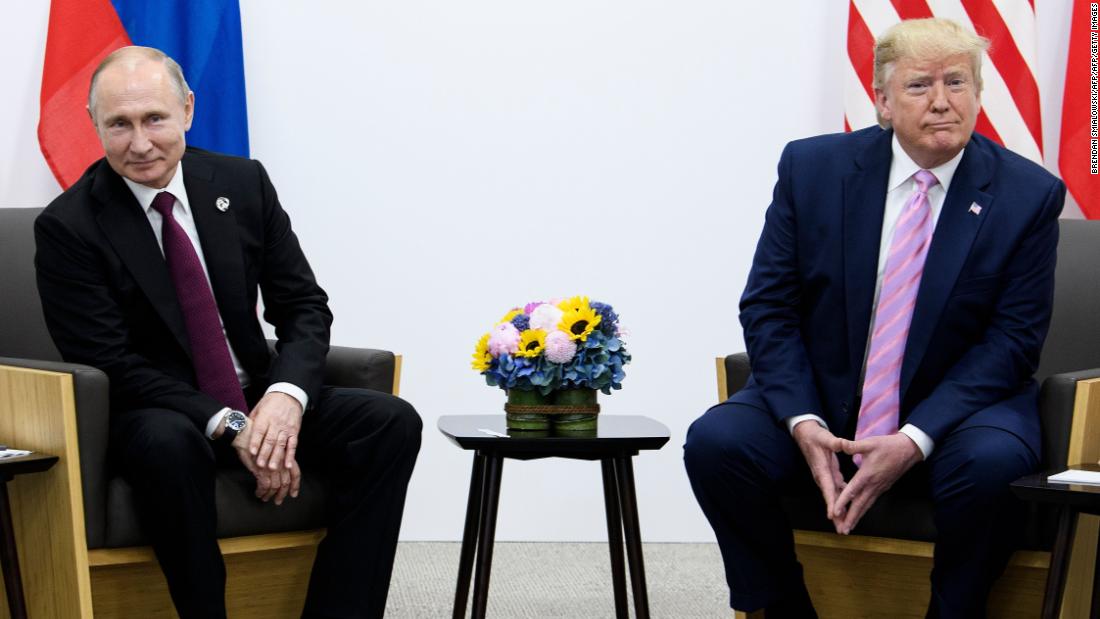 "You've got to take a look at the word, I said it," Trump said during a news conference in Osaka.
On Friday, Trump lightheartedly told Putin, "Do not interfere in the election" when asked by a reporter if the topic would come up during their bilateral meeting. The offhand remark, perhaps an attempt at levity, drew swift criticism.
Trump said he had a "tremendous discussion" with the Russian leader, and suggested he came back later in their meeting.
"I did say it, and I did discuss it a little bit after that too," he said.
Putin sat beside him laughing when he made his playful admonishment against election interference. Trump's aides, including Secretary of State Mike Pompeo, also smiled.
It was hardly the serious confrontation that many of Trump's critics ̵
1; and even some officials in the US government – have been hoping he would make ahead of 2020
In the seven months since Trump's last encountered his Russian
In the last seven months, Trump's way of injecting levity into what remains a profoundly fractured Washington-Moscow relationship. counterpart, the Russians detained a former Marine on spying charges and were accused by Mueller in his report of waging a "sweeping and systematic" influence campaign during the election in 2016.
After each meeting and telephone call, Trump's critics have accused him of Putin's feat. In part, their suspicions are rooted in the veiled nature of those sessions, which have sometimes occurred without aides or even American interpreters present.
It is also based on Trump's general unwillingness to criticize Putin despite his efforts butt against American interests from the Middle East to Ukraine for election security. As Trump was traveling to the G20 summit, he lobbed criticism at Japan, India and Germany over trade and defense matters – but not towards Russia.