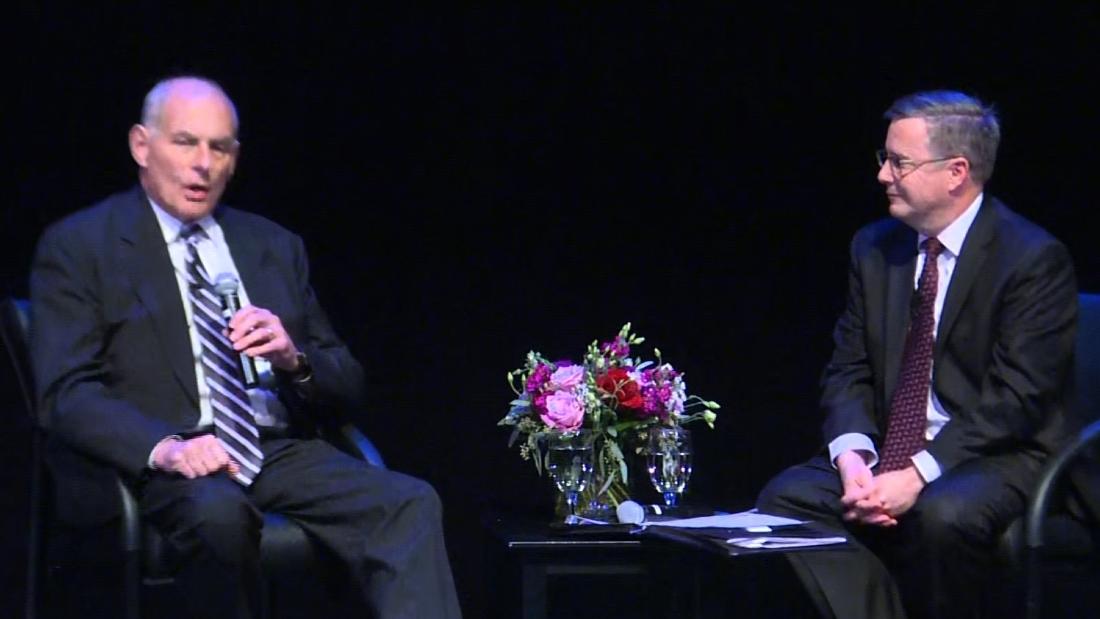 Kelly, a Marine Corps General, made the comments during an interview at a political conference at the Sea Island Summit organized by the Washington Examiner this weekend.
Kelly said that if he remained as Chief of Staff, Trump would not be in the midst of this impeachment investigation, which suggests that White House advisers could have prevented him.
"I said, whatever you do – and we were still in the process of trying to find someone to take my place – I said whatever you do, do not hire a yes person, someone who will not tell you the truth "Don't do it," Kelly said. "Because if you do, I believe you will be impeached."
Kelly's comments come after his successor, now acting Chief of Staff Mick Mulvey, boldly confirms and then denies earlier this month that Trump froze nearly $ 400 million in US security assistance to Ukraine in part
Trump weighed in on Saturday during Kelly's interview with the Washington Examiner, saying in a statement to CNN: "John Kelly never said this, never said anything like that. If he would say I would throw him out of the office. He just wants to get back into the stock like any other. "
White House press secretary Stephanie Grisham added:" I worked with John Kelly, and he was completely outfitted to deal with the genius of our great president. "
Rumors did not immediately respond to CNN's requests for comment.
Kelly also suggested that the Trump administration could prevent the current probe into the president, Examiner reports.
"Someone has to be a leader who says [the president] that you either have the power or you don't, or Mr. President, you don't," Kelly said, adding that "the system that should exist is clearly the system for counseling, in experts conducting these discussions with the president so that he can make an informed decision, this is clearly out of place. "
Kelly also said that in light of the investigation," I feel bad that I left. "[1
9659003] 'That was almost 11 months ago, and I have at least, at least, second thoughts about leaving,'" he added. "It pains me to see what happens because I believe that if I was still there or someone like me was there, it would not be everywhere."
Jeremy Diamond of CNN, Kevin Liptak and Catherine Polanz contributed to this report.
Source link