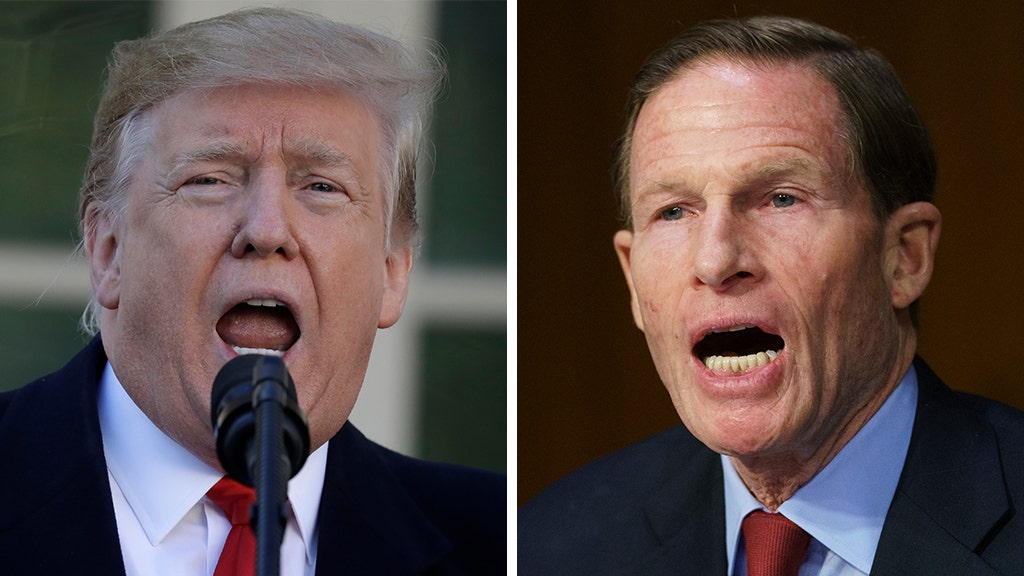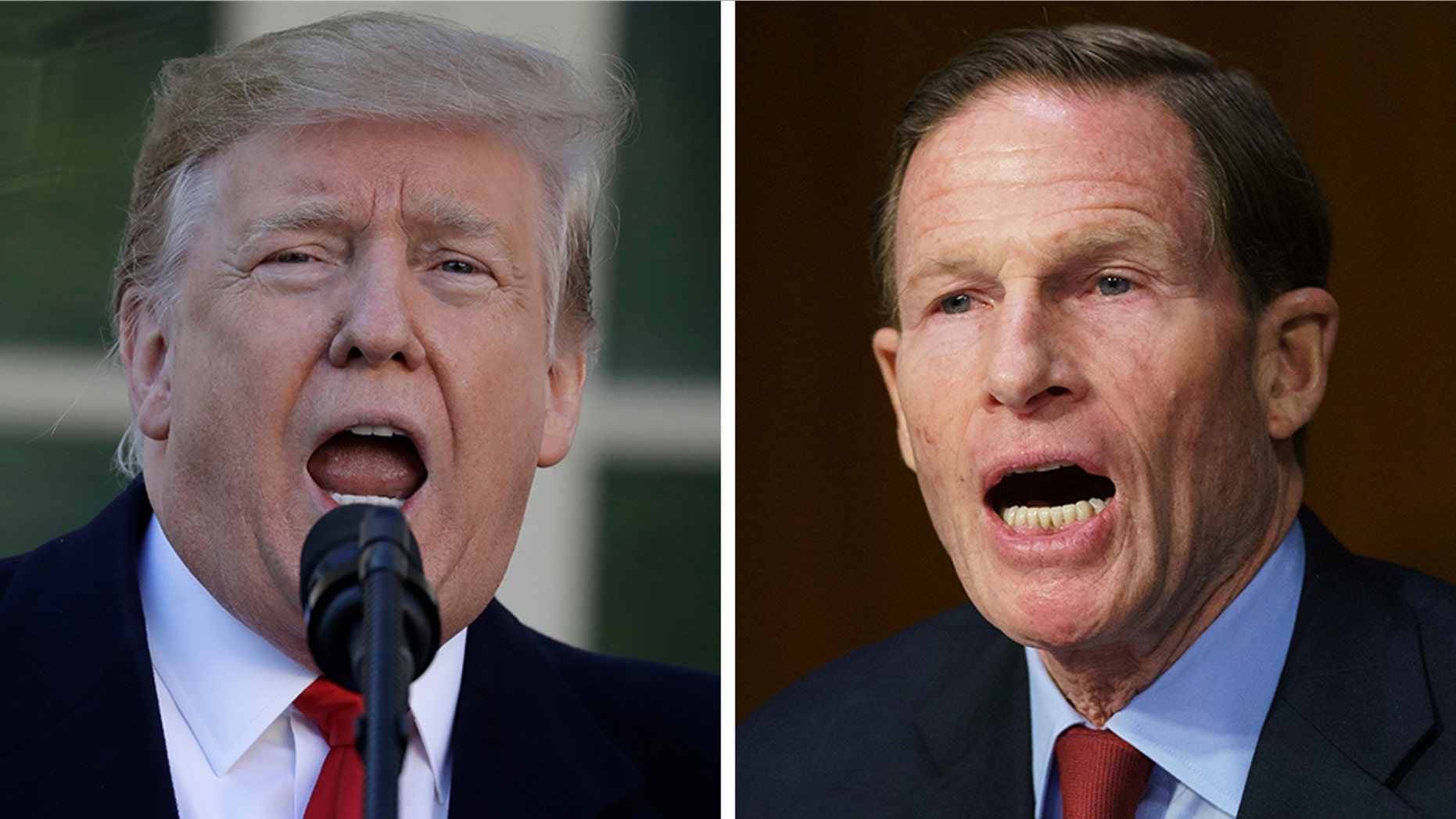 President Trump attacks Senator Richard Blumenthal, D-Conn. following decades of allegations of stolen courage associated with Blumenthal's false assertion that he had fought in the Vietnam War. the so-called Hero of Vietnam War, only to recognize later that tears flowed on his face that he had never been to Vietnam, "writes Trump, who adds that Blumenthal is" Shame on our side! "
It is not clear what caused the president to hear. Earlier on Monday, Blumenthal and Senator Chuck Grasley, R-Iowa, have enacted legislation requiring special adviser Robert Mueller to report to Congress and the public when his investigation into a suspected collusion between the Russian authorities and Trump's campaign is over. Legislation will also require a report within two weeks if a special lawyer is fired, moved or resigned.
Blumenthal, who was elected to the Senate in 201
0, regularly refers to his alleged office in Vietnam in 2000 when he was a lawyer in Connecticut.
"I served in the Vietnamese era," Blumenthal reported during the Vietnam War Memorial in 2008. "I remember ridicule, insults, sometimes even physical violence."
Blumenthal has received at least five. In the end, he served in the US Marine Reserve but was not in Vietnam.
In 2010, Blumenthal confessed that he had "wrongly said about my service, and I'm sorry to take full responsibility.
Grasley and Blumenthal are members of the Senate Judicial Committee, and Grasley is a former chair of the committee. Last year, they both supported legislation to protect Muller's work. The bill approved by the Judiciary Committee in April will allow any dismissed special lawyer to request a judicial review within 10 days of removal and to put into effect the current provisions of the Ministry of Justice that a special lawyer may only be dismissed for good cause.
Click here to get FOX NEWS APP
"Special adviser is appointed only in very rare serious circumstances involving serious breaches of public confidence," said Blummental. "Society has the right and must know the facts about such betrayal of public trust."
Senate Majority Major Mitch McConnell, R-Ky., Refused to vote on the bill, saying it was not necessary.
Fox News Brooke Singman and Associated Press Contributing to this Report
Source link