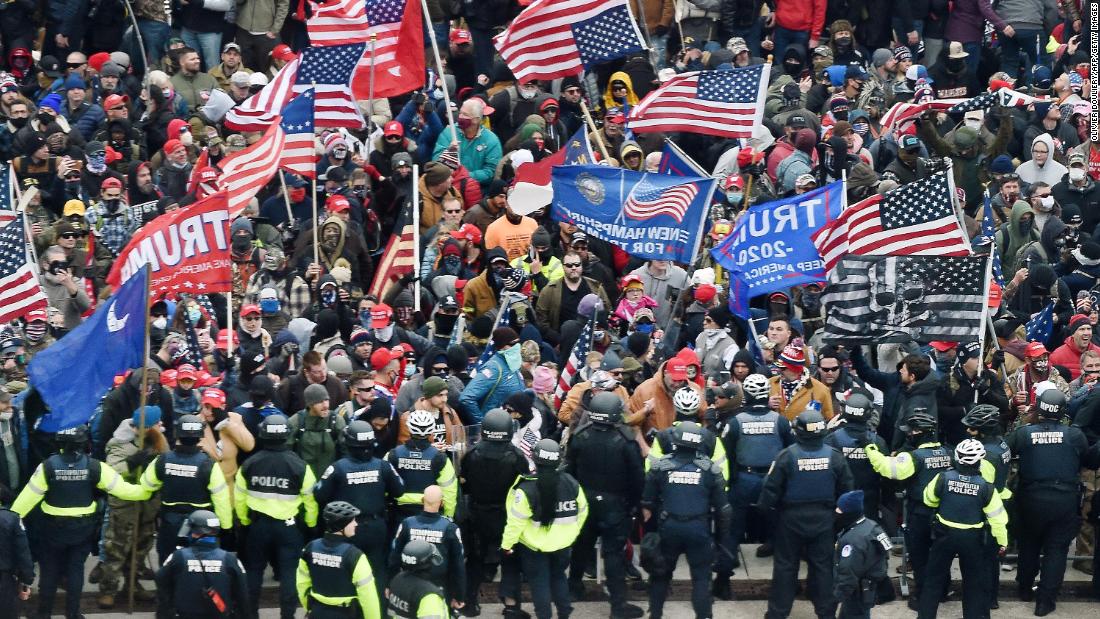 Kevin Strong of California has been charged with three counts of assault, including knowingly entering or staying in any restricted building without legal authority, as well as forcible entry and hooliganism on the grounds of the Capitol. In an interview with investigators, he admitted that he violated the Capitol and was arrested on Friday, according to the Ministry of Justice. Strong told law enforcement that he had not caused any harm or attacked law enforcement, according to the affidavit.
He works hard for the Federal Aviation Administration and is a follower of the QAnon conspiracy movement, according to court documents. The day after the uprising, an officer at the FAA̵
7;s internal investigation branch contacted the FBI and reported to strong law enforcement.
Prosecutors say the adviser told the FBI that Strong was "stockpiling and telling others to prepare for martial law." Based on that report, the FBI launched an investigation into Strong on Dec. 30, according to the affidavit. The FBI said it searched Strong's home on Jan. 16 and seized two weapons owned by Strong's uncle and a number of digital devices, and that investigators found QAnon items during a search of his home.
Andrew Erickson, 23, of Oklahoma, has been charged with two counts of assault. Prosecutors say he betrayed himself live by entering the Capitol, entering the office of Parliament Speaker Nancy Pelosi and taking "something that looks like beer from a refrigerator in an office," according to someone named in court documents as "Witness 1." "who watched the footage and recognized Erickson from a previous professional relationship.
Investigators say they tracked down Erickson after Witness 1 watched his live broadcast on Snapchat and provided his name to the FBI. Erickson was arrested on Friday, according to a statement from the FBI and the Department of Justice.
Erickson was charged with illegal entry into restricted buildings or grounds and forced entry and hooliganism into the Capitol.
Source link