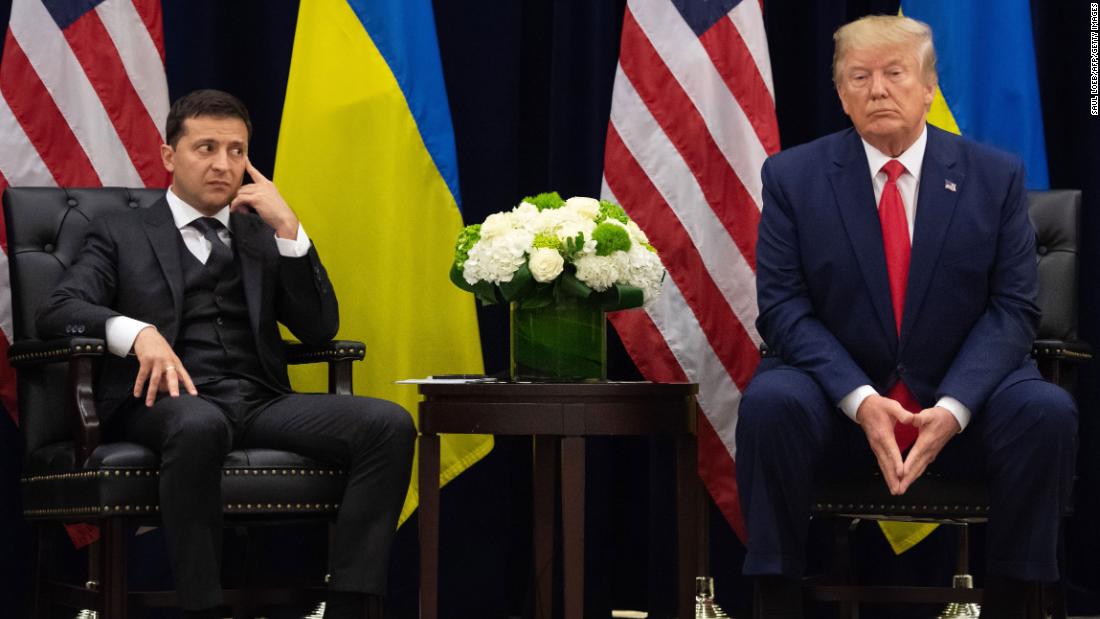 The source told CNN that Zelensky and his team specifically mention the pressure they are experiencing to launch "corruption" investigations into Burisma, a Ukrainian natural gas company whose son, former Vice President Joe Biden, sat on the board.
The source said initially the meeting was scheduled to discuss energy issues, but the meeting turned into a discussion on how to deal with the pressure from Trump's orbit. Attendees of the May 7 meeting included Zelensky's advisers, Andrey Yermak and Andriy Bogdan. The executive director of the Ukrainian state-owned natural gas company and American Amos Hochstein, a former diplomat and energy expert, also participated.
The meeting happened about two weeks after Zelensky and Trump first spoke. The White House, reading this call, said the two leaders discussed working together to "eradicate corruption". Trump has said he has not pressured Zelensky to investigate the allegations.
It is unclear whether the president specifically requested investigations into Ukraine's role in the 201
6 election or the energy company that hired Biden-Hunter's son in his council. There is no evidence of misconduct by Biden in Ukraine.
The President stated that the White House would release the transcript of the call, but that had not happened so far. The White House released a transcript of a separate call made on July 25, in which Trump repeatedly urged Zelensky to investigate the allegations.
The source says that even in those early weeks, Zelensky and his team were aware of Ukraine's relationship with the US – including a potential face-to-face meeting with Trump – could be threatened if they did not support further investigations such as Burma.
Ukrainians continue to be sensitive to the issue. Bill Taylor, America's top diplomat in Ukraine, said during congressional testimony this week that a senior Ukrainian official told him in July that "President Zelensky does not want to be used as a pawn in a re-election campaign in the United States."
at a press conference with Trump in September, Zelensky denied feeling any pressure, adding: "I'm sorry, but I don't want to participate in democratic, open US elections."
CNN reached out to members of the transition team and the Zelensky government for comment.
Source link