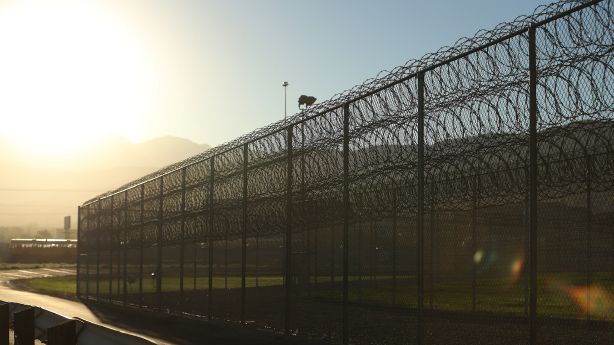 DRAPER – The Utah Department of Corrections announced Friday afternoon that the Utah State Prison, located in Draper near Point Mountain, will enter "code red" mode in 24 hours due to the apparent second COVID-19 outbreak at the facility.
On Thursday night, two symptomatic prisoners housed in the Oquirrh 5 facility were tested negative for the virus. On Friday, another symptomatic inmate tested positive for COVID-19, after which officers immediately implemented restraint protocols, Ministry of Corrections Executive Director Mike Hadden said.
Shortly afterwards, another symptomatic prisoner at the Promontory facility tested positive for the virus.
The prison cooperates closely with the State Health Department and the Unified Police Department, which assist in testing prisoners. "We are deeply concerned about this latest outbreak,"
; Hadden said in an update posted on Facebook.
So far, new cases have been concentrated at Oquirrh 5 and Promontory, and none of the prisoners have shown significant symptoms. Both facilities are in a dormitory, which could mean there is a higher risk of exposure, Hadden said.
The Oquirrh 5 unit houses the most medically vulnerable prisoners. The biggest precautions have been taken here since March.
The news of the jail came hours after the state announced a record number of new cases as officials continued to ask the public to wear masks and restrict rallies.
Prison staff work to adjust isolation and quarantine if necessary. Since the start of the pandemic, a total of 312 people in prison have been tested for the virus, with 303 considered recovered by Friday.
"Those numbers are sure to change now with this latest outbreak," Hadden said.
×
More stories that may interest you
Source link